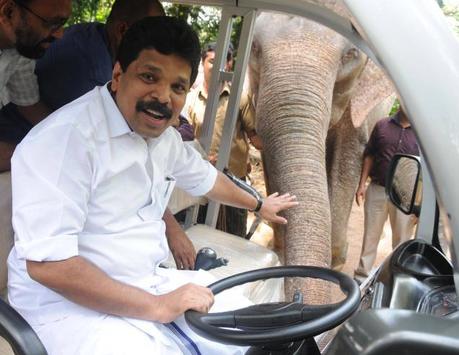 Kerala Tourism Minister A P Anil Kumar
 Seaplanes will be the latest attraction for travellers headed to Kerala. A Kerala minister said the planes would be launched later this month.
 Speaking to reporters here on Friday, Tourism Minister A P Anil Kumar said all the major mandatory licences had been received for the launch of the seaplanes, and a date has to be fixed for the inauguration of the service by Union Civil Aviation Minister Ajit Singh. "At the moment, we have five locations in the state that have received clearance for the landing and take-off of seaplanes. Five operators are ready to offer the service," said Kumar.The Oommen Chandy government can breathe easy as this would be the first major project showcased at the Emerging Kerala investor meet held in September last year at Cochin. Seaplanes are single — or twin-engine aircraft with nine or ten seats, at the maximum, able to land on water as well as on land. "Trivandrum, Kollam, Alappuzha, Kumarakom and the picturesque hill station Munnar would be sites where seaplanes would initially start flying. In Munnar, the seaplane jetty would be in the catchment areas of the dam there; in all other places, it would be on lakes or rivers," Anil Kumar said."Tourists arriving at the airports could hop on to a seaplane to travel to any of these destinations where jetties are operational. Very soon, jetties will be added in another 20 locations," Kumar said.
Source:
http://www.khaleejtimes.com/kt-article-display-1.asp?xfile=data/international/2013/February/international_February58.xml&section=international