Sbarro Baked Ziti
I am not sure how i got hold of this sbarro baked ziti recipe but am I glad to have it. My answer is 100%, YES!! Honestly this recipe is just out of this world, I actually don`t know which type of restaurant would make this but I just hope every restaurant make it so at least there is just another simple reason why you would wanna go to a restaurant which is your least favorite. The actually sbarro baked ziti recipe is quite easy to make, the ingredients are simple plus it takes less time and effort to finish making it. It doesn`t really matter whether you are a pro or a total amateur on kitchen grounds, all you need to know is to follow exactly the instructions below and you`ll be more than just satisfied with yourselves. Honestly this recipe makes a perfect sense as your otherwise so called healthy lunch ideas. And not only can you enjoy it as your healthy lunch ideas you can also have this sbarro baked ziti recipe as any other meal.
Ingredients:
2 lbs. Ziti (uncooked)
2 lbs. Ricotta Cheese
3 Oz. Grated Romano Cheese
3 Cups Tomato Sauce
1/2 Teas. Black Pepper
1 1/2 lbs. Shredded Mozzarella Cheese
Directions:
Cook Ziti according to package directions 12 to 14 minutes until all dente, stirring often.
After cooking, drain ziti well, but DO NOT RINSE OFF UNDER WATER!
While Ziti is cooking preheat oven to 350F.
Combine ricotta, romano, tomato sauce (reserve 1/4 cup) and pepper in large mixing bowl.
Gently combine cooked ziti with cheese/sauce mixture.
In a 13″x9″x2″ pan, spread the 1/4 cup reserved sauce.
Add ziti and top with mozzarella cheese.
Cover loosely with aluminum foil and bake until mozzarella is thoroughly melted (about 12-15 minutes).
Serve with garlic bread and additional sauce if desired.
Enjoy!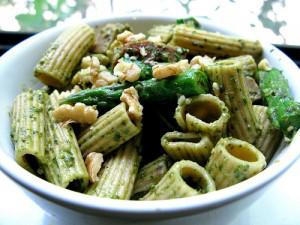 Photo by: ilovemypit