Have you ever received a deluxe sample with a purchase that you were excited to try but secretly hoped you would hate? That is exactly how I feel about this Chantecaille collection.  I received a sample of the facial oil and cream with a Nordstrom order.  I've never tried Chantecaille anything, so I was thrilled.  Sadly, I love this stuff a lot. And I say sadly because it is quite pricey. 1 oz of the facial oil is $185 and the face cream is $210 for 1.7 oz. Excuse my while me, my skin, and my wallet go cry in a corner.
By the way, I got these as a gift with purchase from Nordstrom about a week and a half ago.  I checked to see if they were still doing it, but from what I can tell, they are not.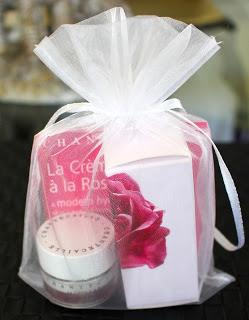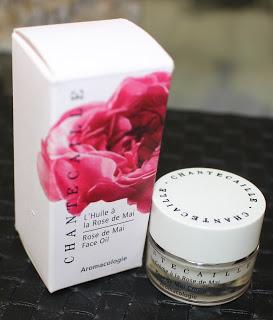 How pretty is the box?
I am not being paid or endorsed in any way for this review. I really do love this stuff this much. Lol.
From Chantecaille's website:
"Known for its unique array of benefits, Rose de Mai is rich in Vitamin C and powerful anti-aging and healing properties. Boosted by a rich bouquet of roses: RoseHip, Evening Primrose, Rose Damascena and Rose Geranium, the 100% natural elixir regenerates, nourishes and restructures skin.
Ultra nourishing plant oils harvested from four corners of the world, combined with a high concentration of pure and active plant ingredients work immediately to create supple, dewy skin
Over time the formula strengthens and tightens collagen to visibly smooth the skin and boosts skin's metabolism to lessen the appearance of fine lines and wrinkles and increase firmness
Delivers immediate hydration in just a few drops
The lightweight yet rich oil helps rejuvenate and clarify skin, creating a healthy sheer glow"
Sounds too good to be true, right? But from my experience, this is really good stuff. 
I will start with the facial oil.
 I love how quickly it absorbs into my skin. I don't have to sit around for half an hour or longer waiting for it to soak in. After about 10-15 minutes, my skin has soaked it all in. And my skin feels so smooth, and looks better.  And can we talk about the fabulous smell? It isn't too strong and I find it pleasant. It reminds me of a less intense version of Lush's Ro's Argan Body Conditioner.  My skin doesn't feel or look like a greasy mess, rather it is smooth, clearer and more bright. And a little goes a very long way. At least that 1 oz would last you some time. I am still unsure if I would dish out $185 on this. I do love it, though.  Plus the bottle, although simple, looks elegant.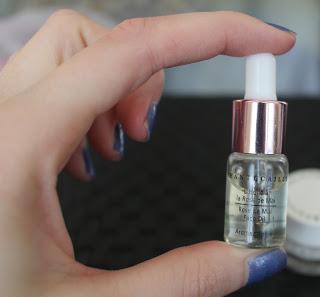 Now on to the Rose de Mai face cream.  I like this, too, but I don't feel quite as strongly about it.  I am just not a fan of face creams. I prefer lighter moisturizers most of the time. But this face cream is surprisingly lightweight. I always think of luxury anti aging creams as very thick and sticky That is not the case this time around.  It t has an ultra lightweight texture. In fact, it feels a lot like a gel rather than a cream. Like the oil, it also absorbs pretty quickly. It doesn't just sit on top of the skin.  Occasionally, I do notice that my skin stings for a few seconds after applying.  It goes away after a few seconds and I have never noticed any redness.  This has the same pleasant scent as the face oil. Again, it is not overpowering.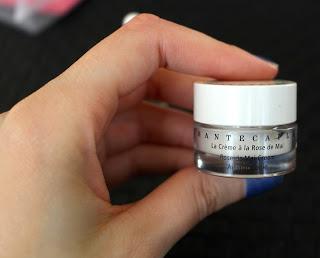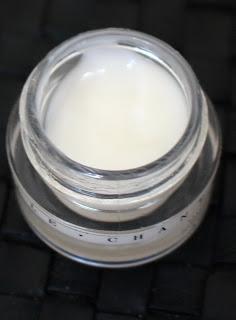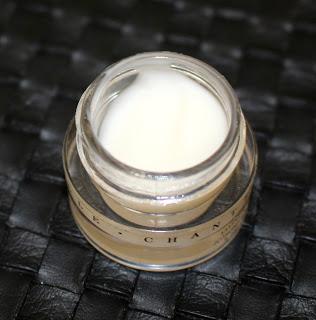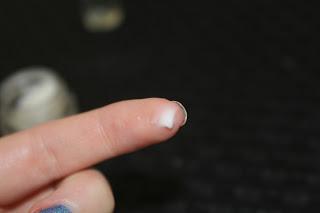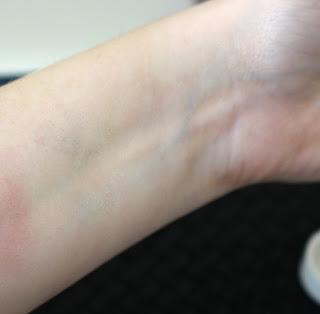 I applied some of the cream onto the inside of my wrist and took a picture right after.  You can't even see it. Normally you would be able to see a greasy spot. This shows how lightweight this moisturizer is.
Between the two, I have noticed that my skin has a younger, brighter look. The texture has also improved a great deal. Before, my skin had a rough, uneven appearance and now that is gone.  I don't get a lot of sleep, and I have a decent amount of stress to deal with. Obviously that takes a toll on your skin, but I feel that since I have incorporated the samples into my skincare routine, my skin looks so much better. Now once I run out of them, I am screwed. If I had to pick between the two, I would buy the face oil. And I will probably break down at some point and get it.  However, I have found a possible alternative that is a whole lot cheaper.  But I don't know if the results will be the same. It is by Badger, so I may order that from Amazon next time I have to get medical supplies for my grandmother.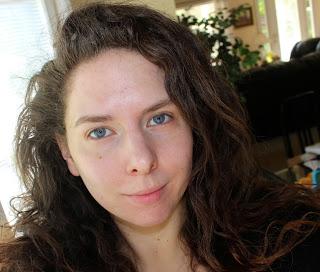 This was taken this morning after I woke up and without a stitch of makeup. I applied the oil and cream prior to going to sleep. Or at least before attempting to sleep.
What are your favorite face oils? I would love to hear about them!