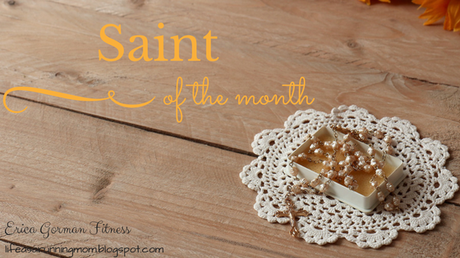 With it being global or national running day and so many runners reaching out to other runners wishing them a good running day it crept into my mind.
Is there a patron saint for runners?
Well, yes, there is! Well kinda. This saint isn't just for runners. He is actually the patron saint of athletes and archers. Meet Saint Sebastian!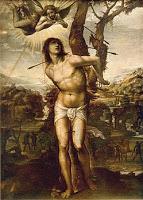 He is depicted on this post in a way he is often depicted - tied to a tree and shot with arrows. But why? This imagery is said to be symbolic of virtues and gifts needed in times of adversity: strength, stamina, perseverance, courage, and justice.
But who is Saint Sebastian?
Sebastian was born into a wealthy Roman family. He was was an early Christian saint and martyr and according to traditionally belief, he was killed during the Roman persecution of Christians many years ago in 288 AD. As much as he tried to conceal his faith, it was discovered in 286 that he was indeed a Christian. Diocletian, the Roman emperor, took action and commanded that Sebastian be led to a field, bound to a stake, and archers shoot him with arrows. He was shot by so many arrows but yet, the arrows did not kill him.
Irene of Rome found him still alive and took him home to nurse him back to health. When Sebastian later bad mouthed Diocletian for his cruelties to Christian, Diocletian was not only shocked Sebastian was still alive but also ordered that he be sieged and cudgeled to death.
Since Saint Sebastian is considered a champion of Christ, he is the patron saint of athletes and again, the patron saint of archers. He is also considered a protector from the bubonic plague and so much more.
Perhaps this is a good saint to learn more about.


Daily Gratitude: I am thankful for all the saints who have modeled how to live a good life following God.




Daily Bible Verse: To all those in Rome who are loved by God and called to be saints; grace to you and peace from God our Father and the Lord Jesus Christ. ~ Romans 1:7