Oct 18, 2011 by Tatianna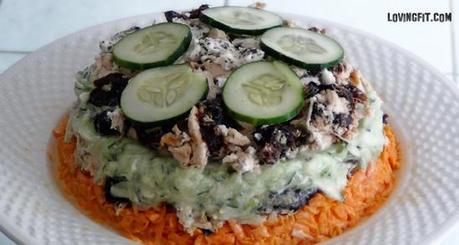 I wanted to start sharing some Russian recipes. The food in Russia is very rich, so I always have to change the recipe to make it healthier. Most of the salads we make in Russia are very different from the salads people make in US. Here in US when we think of salads we think of green leafy veggies and a dressing. In Russia we make some salads with green leafy veggies but we layer them instead of mixing it we other ingredients.
Another key to all the Russian salads is Russian mayo, it is completely different than mayo used here in US. It is delicious and very very fattening, it comes in incredible variety of flavors and it tastes great even if you eat it with a spoon.
Since I don't have a Russian mayo, I had to use what I had available ( a mayo substitute, it is still better than any other American mayo I've tried ). I also added a lot less mayo then usually added to Russian salads ( in Russia salads bathe in mayo lol ). Not mine though

!
The ingredients
1. Boiled Chicken Breast ( buy the one without hormones or antibiotics added )
2. Shredded Carrots – 2 cups
3. One cucumber ( shredded )
4. Plums ( try to get the one without preservatives added )
5. Goat Cheese ( I used the one with herbs this time, but I think I prefer plain goat cheese instead )
6. Mayo ( I will show you the one I used, cause it's critical you use a really good mayo, which can be hard to find in a regular supermarket )
The pics of ingredients ( the cucumber is missing :p, I totally forgot to take a shot )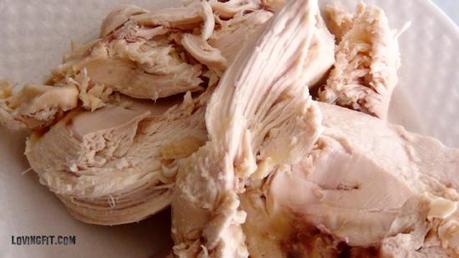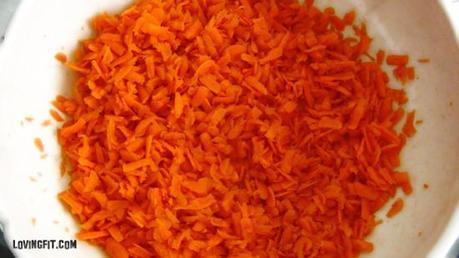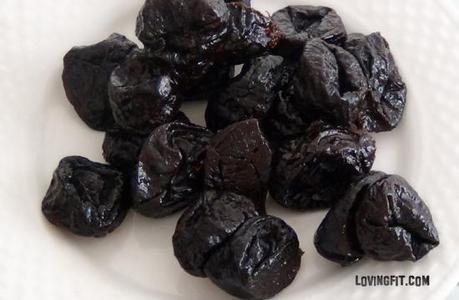 In the Original recipe swiss cheese is used but, I only eat one kind of cheese – goat cheese.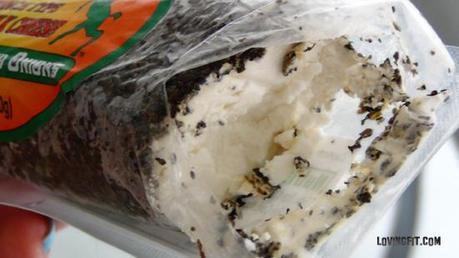 This is the mayo I used ( It's definitely not the tasty Russian mayo, but it works )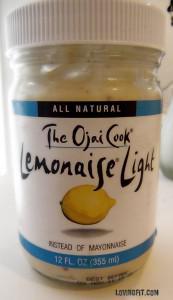 The salad is layered as if you were layering a cake.
Take the shredded carrots add a tablespoon of mayo and mix well. This is the first layer, lay it on a plat in a form of a circle. Like this: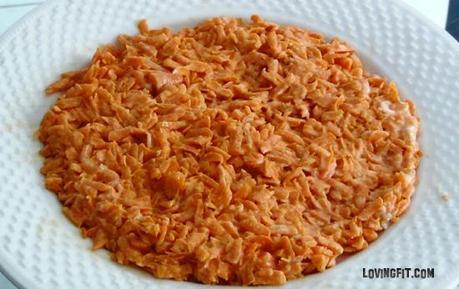 Cut the chicken and plums in small pieces, as small as you can, add 3 tablespoons of goat cheese and mix it with your hands. Make sure you mix it very well. Here is where you are suppose to add another 2 tablespoons of mayo, but I skipped on that all together.
Take half of the mixture and add that layer on top of carrots layer, fixing the corners with a fork.
Shred the cucumber and add a tablespoon of mayo, mix well. This is your third layer. It should look like this: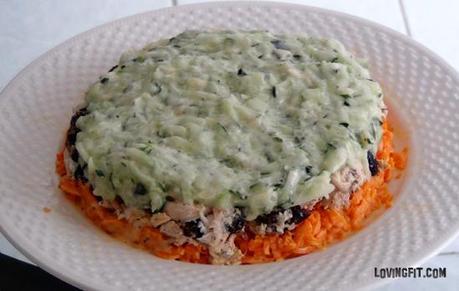 Now add another layer of the chicken, plums and goat cheese layer on top.
Sprinkle more goat cheese, and decorate with cucumbers, or you can also be as creative as you like. The final result should look like this: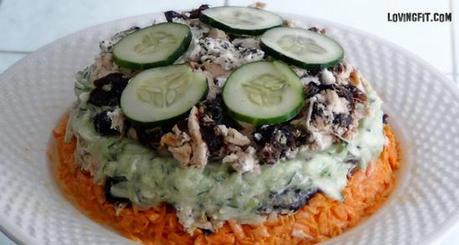 Enjoy

PHP FreelancerPHP Freelancer