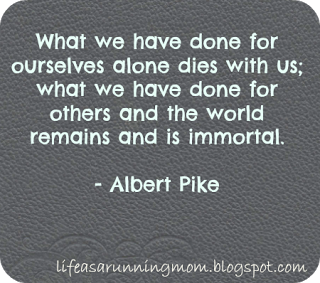 For me, one of the highlights of being a runner is racing. It is the icing on the cake, the celebration of my efforts, and a goal to strive for. Reaching a goal is awesome but sometimes racing is more than a simple goal. It isn't about the time. It is about doing good with something you love. I am sure there are a few competitive runners out there shaking their head at me but yes, tomorrow I am participating in a race but I am not racing per se. I know, shocking!
Tomorrow I am running for a cause and yes, I see that you can run for a cause and still race but in all reality, tomorrow I just want to have fun, toe the start line, and relish in the facts that

1)

I can run and

2)

my race entry fee is doing good. I am supporting a cause.
Today I want to highlight some smaller races on Maui that raise funds for great causes. We all know the big race fundraisers out there. I am sure you can start listing a few off right now and yes, those are awesome but perhaps it is the underdog in me that wants to highlight the smaller efforts in the world as their causes are just as worthy.
Race 1: Women Helping Women.
I must confess, I have seen this race listed on the Maui running calender for a couple of years now and never really gave it much thought. I envisioned women running with women at the aid stations or as course marshals. Plus it came on the calendar at a time when racing wasn't my focus in training. This year things were different. I saw the race was scheduled for December 21st, yep, tomorrow. I was coming off of post-marathon high and heading into post-marathon blues, I had volunteered at a race and saw everyone having fun, and I wanted to run.
I checked out their website and was delighted to see it was more than women helping women, it was women HELPING women. Funds raised in this race help support the organization's mission to "end domestic violence through advocacy, education and prevention; and to offer safety, support and empowerment to women and children, victims of domestic violence." Now this I want to support! I want to empower women and give them the resources and the safe haven to get out of a nasty situation. I will gladly pay the registration fees to support this....and I did. I will be running the 10K tomorrow. There is a 5K too. The course is an out and back from Kahului to Kanaha. And guess what? There is still time to join me and wear purple!
Race 2: Holoholo Fo Da Loko! Ko'ie'ie Fishpond Fun Run 2014!
This is the 6th year for this race to go off. I signed up a few years ago but ended up sick race day and not running. Last year darling daughter officially ran and I was her side kick. We are returning again this coming January 4th to attack that Keiki Mile again and she is amped to be running to help the fishponds.
Revitalizing fishponds is an ongoing effort in Hawai'i as they have great historial and cultural value. The funds raised from this race help support those efforts. I truly support any and all efforts to keep a culture alive and to protect and cherish historical remnants and I love that this effort isn't just a statue or building but a piece of nature. I am so proud of my daughter for running this again and cherish that she gets that she is helping the fishponds too. And yes, there is a 5K for those "non-keiki older" runners who want to go a bit further! The course is an out and back in Kihei starting and ending at the fishpond at Hawaiian Islands Humpback Whale National Marine Sanctuary.
Race 3: Run for the Whales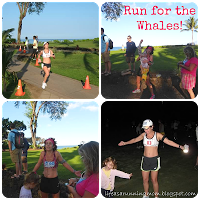 This race has been in my life for over 6 years now. My first experience with it was helping to take reservations and getting packets ready. I then was fortunate enough to run the 5K and half marathon a couple of times before being converted back to staff helping make race day a success. The race is hosted by the non-profit Pacific Whale Foundation whose mission is to "protect our oceans through science and advocacy."
I must confess, since I am co-directing this race this year I am a bit biased and yes, as much as I want to be running, I won't. But rest assured the race will be supported by my family as dear hubby will be racing! There is a half marathon, 10K run, 5K run, and 2.5 mile walk so really, there is something for everyone. The best part is you can still support this great cause even if you aren't on Maui since there is a virtual run option. Gotta love that!
For those who are familiar with this race, the course is different this year. It is an out and back from Ma'alaea Harbor and there will be some awesome door prizes! Trust me, I want some of them myself! Really, I do. But don't worry, come race day I will let go of them and hand them over to some lucky winners! Do you want to be one of them?
Daily Gratitude: I am thankful I am able to make a difference.
Daily Affirmation: My choices benefit others.