If you tend to run early in the morning, late at night or anytime it may be dark out, light up your way and run safer with RunLites!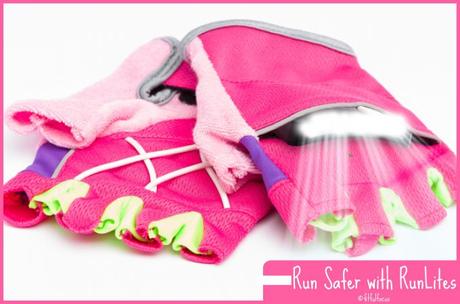 Deborah here from Confessions of a Mother Runner. Thanks to Nicole for letting me host Fit & Fashionable Friday today while she is off on vacay. We all want to be Fit & Fashionable out on our runs but we also want to be seen and safe.
Enter RunLites, the rechargeable lightweight gloves that will change the way you run at night or early in the morning.
When I've run Ragnar and American Odyssey races, I had the safety vest and the head lamp on so cars could see me. However, I often had a hard time seeing where I was going! I tried knuckle lights but found them a little bulky to hold onto.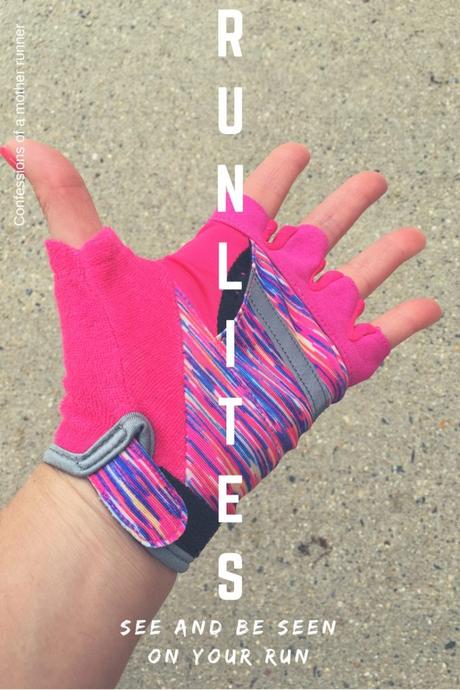 RunLites are lightweight gloves that fit similar to a biking glove with an easy turn on/off light in two brightness settings. The gloves are unisex and available in a number of fit n fashionable color options. The built in lights are designed to last for 6-12 hours depending on which setting they are on and can then be recharged with an included USB port. No need to buy batteries which is a huge plus to me.
Small palm pocket to put in a key
Lined with a reflective strip
Completely breathable and washable.
Terry cloth strip on the thumb area to wipe off sweat or your nose.
Special opening to recharge without needing to remove the lights.
2 styles are available-the fingerless lightweight model that I have here or a polar fleece full glove model.
RunLites retail between $35-39 depending on the style.
The new fall colors are out and they are super cute! I do not run at night too often but when I do, RunLites are coming with me for sure.
Now it's Link Up time! Check out the full rules here and add your fitness, fashion and/or healthy living-related posts below!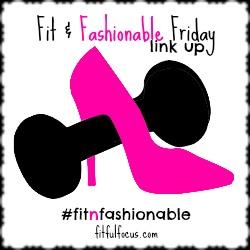 Note: I received a pair of Run Lites in exchange for a fair review. All opinions are my own.
Let's Chat:
How do you stay safe while running or walking at night or in the early morning?
Thanks again Nicole for letting me take over today! You can usually find me running with my MRTT crew or training for some crazy adventure they roped me into over on Confessions of a Mother Runner. Hope you will stop by and check out our Meatless Monday and Ultimate Coffee Date linkups as well.