This Rocksbox was a little ray of sunshine amongst the torrential downpours Georgia has had today. It is getting crazy out there.  I didn't get a chance to share last month's set, which was stupid on my part because it was fabulous.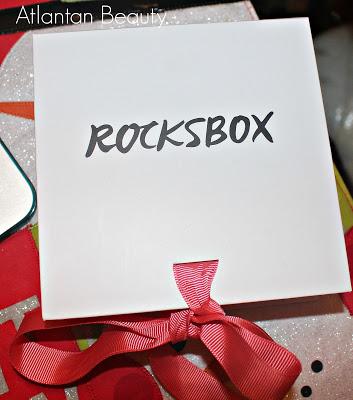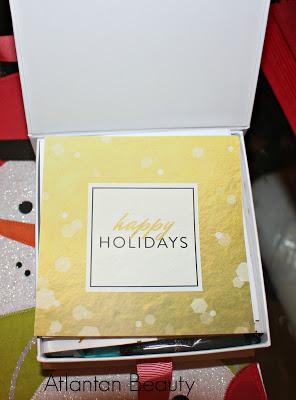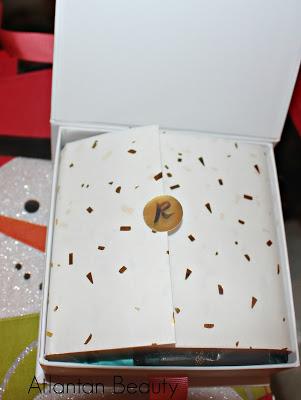 This month features some gorgeous pieces that are simple, yet chic. That is right up my alley.
The earrings in this set are by Kendra Scott and they look pretty fancy. They are unique because they change color depending on the lighting. Sometimes they look clear, or they can look yellow. They can even look pink. There is also a lovely gold plated design around the crystal. The style is called Francie and the shade is Iridescent Peach. The price for Rocksbox members is $60 and they are usually $75.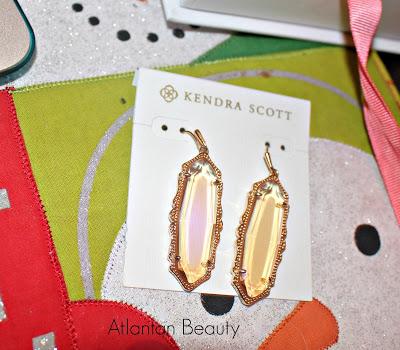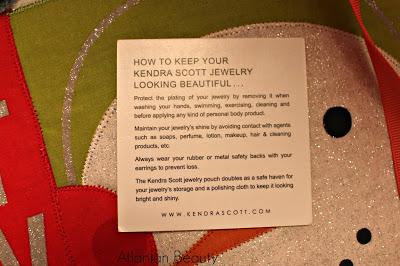 They even come with a care card.
A necklace from Jill Michael was also included. The gold Bar Pendant Necklace is a beautifully subtle piece that will add the perfect finishing touch to your outfit. The insider price for this one is $38 and the retail price is $48.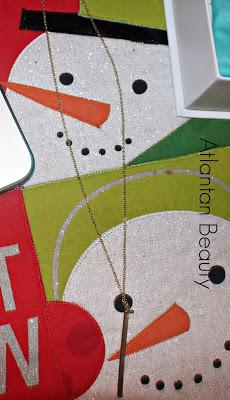 Last but not least is this dainty, sparkly ring from Wanderlust + Co. I have received things from them in previous boxes and I have liked everything. This is their V Bar Crystal Gold Ring that retails for $35, but for Rocksbox Insiders it is $28.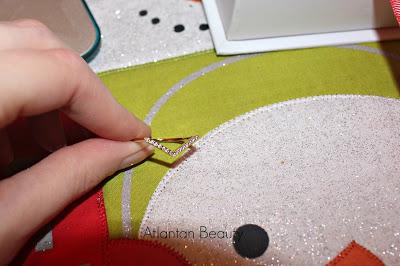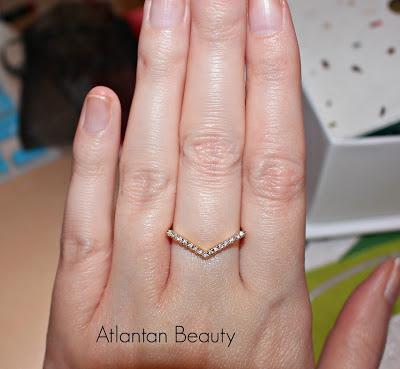 The only thing I have tried on so far is the ring. I have a family lunch tomorrow, so I will be showing them off then and on Christmas, too. Although that would be an insult to my Christmas tree earrings. I may have to reconsider things.
If you need a last minute gift idea, Rocksbox has you covered. They have a 3, 6, and 12 month membership. Each membership comes with a gift card and the amount increases according to which subscription you choose. I love Rocksbox and at the moment, it is the only box I subscribe to. It is $19 a month and you can cancel at any time, them pick right back up. The pieces are on loan and you get your new box as soon as the get your previous one back. You can purchase the pieces by going on their site or just by keeping the piece you like.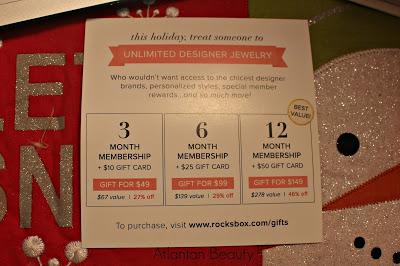 I am going to try and stay up so I can get a couple of reviews posted for you guys. I know some people still need some last minute gift ideas and I will not be at home tomorrow and most of the day on Christmas. If I cannot get these posts up in time, I hope you have a Merry Christmas and enjoy time with loved ones. Also, if you have to drive for any reason, be careful out there. This rainy weather is awful to drive in.