Tick, tick, roate the hands of the clock to the old time, enjoy a variegated metallic flavor Steampunk themed wedding.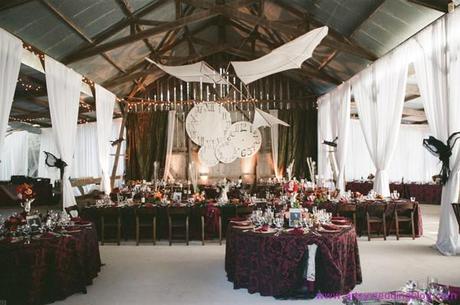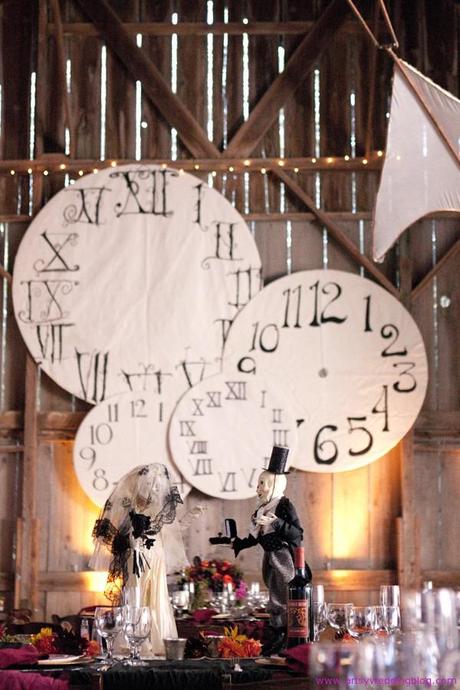 When you look back to some of our greatest science fiction writers like H.G. Wells or Jules Verne, can you remember how anxious we used to feel for the crew of the Nautilus becomes more rational while the great squid crashes beside the sides of the submarine or while the time traveler steps out of the machine to find out his home in walk with a world of horror and friends long deceased? Well, I memorize very well because my dad is a science fiction and I am also a science enthusiast since my childhood. Nowadays, there are some changes in these and are altered which again it is gaining ground. This is very popular than you would believe and is a modern day adaptation of some our classic science and is called as Steampunk.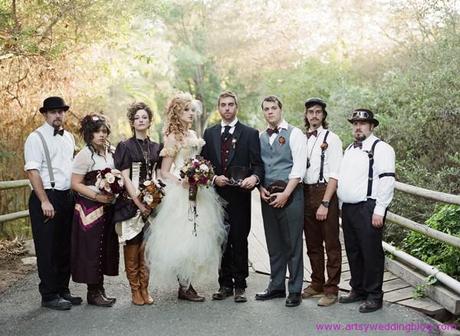 Steampunk is known as turning the alternate twist into reality. Nowadays, this is gaining popularity in the public, but the inception of it has actually started in 1980's. The art of borrowing fashion, mechanics, ideals and architecture from the era of Victorian and putting some kind of for potential technology as imagined by the Victorian era. It's an alternate reality, where the technology didn't advance as much as today, but it is so for all those who lived in this alternate reality. I think it might be confusing to you, but here I will explain in detail.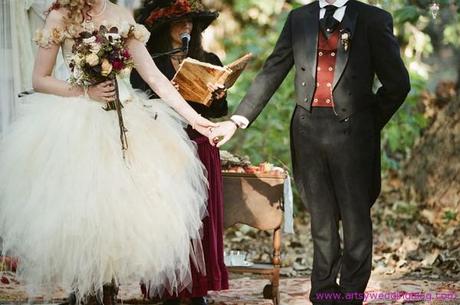 I love the complicated part in this genre. The style of crafting the clothing, pieces and accessories in everyday life by the artists is very talented. Artists have used complicated gadgets and fascinating gizmos and then relate to our latest ideas. You can just Steampunk anything. And the clothing is perfectly wonderful. It's everything a girl loves. Hats, corsets, flowing dresses, jewels and broaches are a start. You can even punk it up with more anxious look by including skirts and short dresses with uneven hems, which look worn. Boys get vests, goggles, top hats and pocket watches.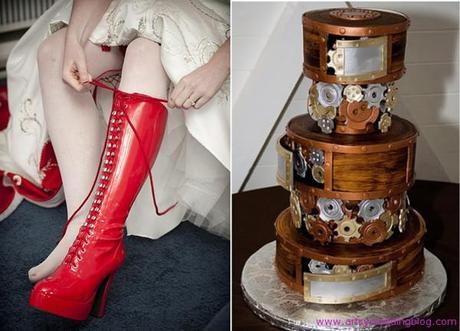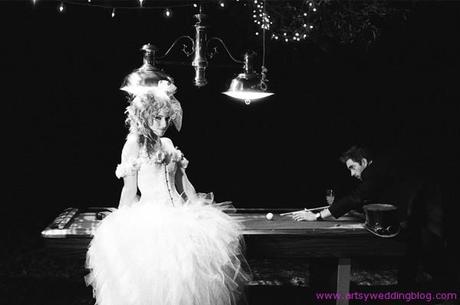 As much as wedding attire, everything goes perfect. You can either pick traditional or the latest trendy dresses which could show Steampunk theme on the wedding day. If this style screams you, then you can try incorporating this kind in the wedding dress. I think we will be seeing more of this genre in the future and who knows some big fashion house take a hint and might incorporate these designs in the coming bridal attire. You can even keep a single wedding costume as Steampunk attire or your wedding for your wedding and take applauds for your creativity from the guests.