After blogging for several years, I have learned a new meaning of the phrase "body love". I now appreciate my wrists and forearm portion very mucho – because that's where I do lots of swatching. When you have to swatch 10 lipstick shades, you somehow learn how to mentally portion out your arm so that each swatch is equally and evenly spaced out, and you also learn how to swatch in straight lines / rectangular blocks using freehand hurhurhur. Why, it's like graffiti-ing your own arm, but with purdee rainbow corrorsssss.
NYX Ombre Blush – SGD$18 each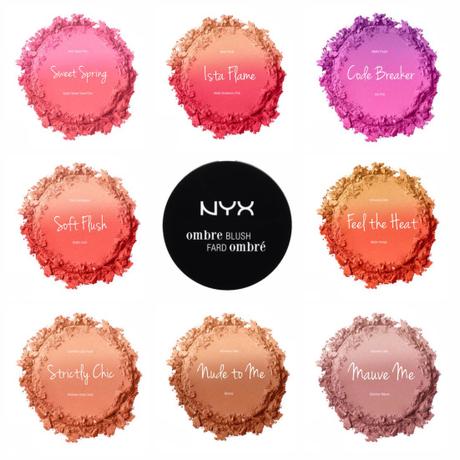 Available in a wider variety of shades overseas but based on Sephora SG's site, NYX only has 5 shades for SG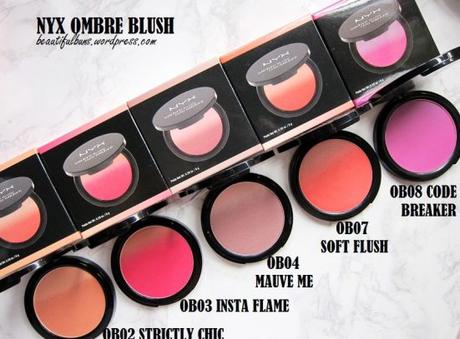 Commence the swatch fest! I've swatched the brighter shade on the left, a mix of both shades in the centre, and the darker shade on the right.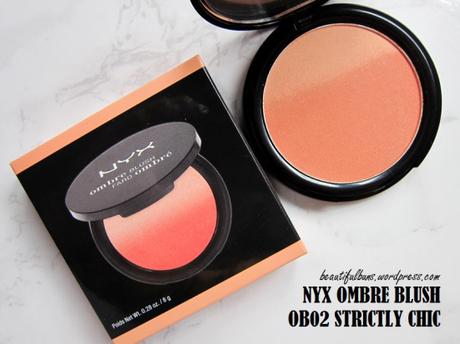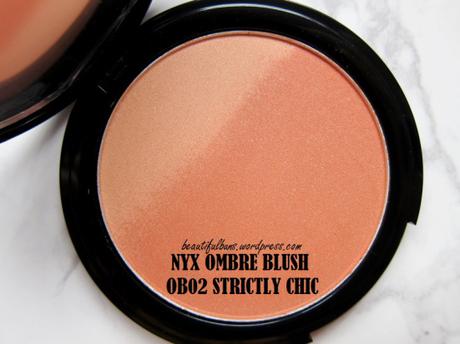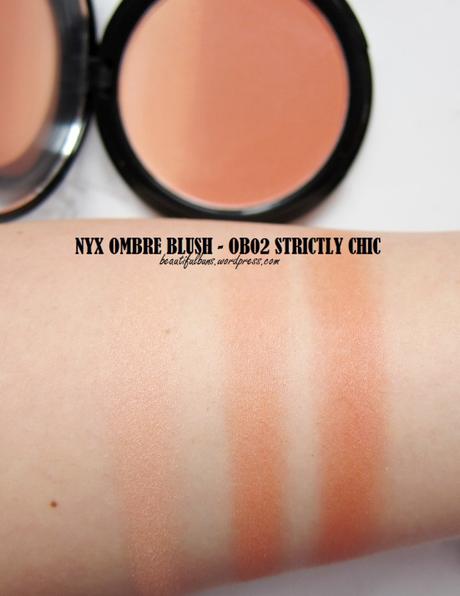 OB02 Strictly Chic:
Muted peach-orange, and can be used for subtle contouring or even as a natural cheek flush. The brighter portion can be used as a nose bridge highlighter too.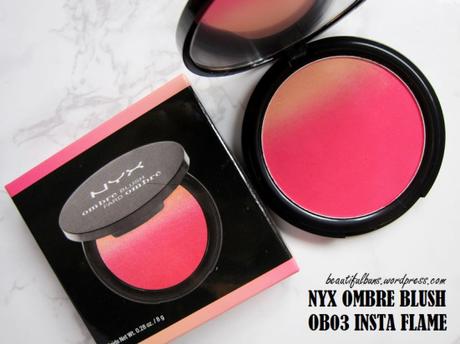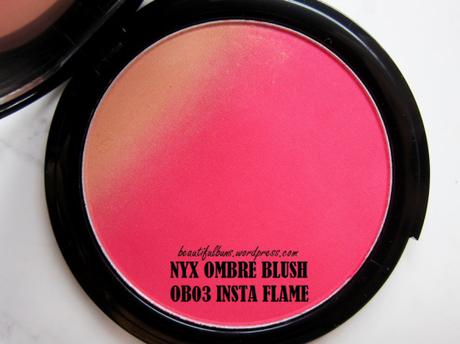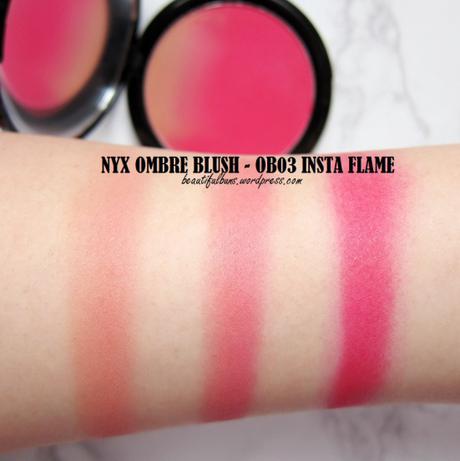 OB03 Insta Flame:
A vibrant cherry red-pink that has some hints of coral if you use more of the brighter portion. The reddest portion can be used to add some color to your lips (apply some Vaseline beforehand so that the color pigments can "stick" onto the lips).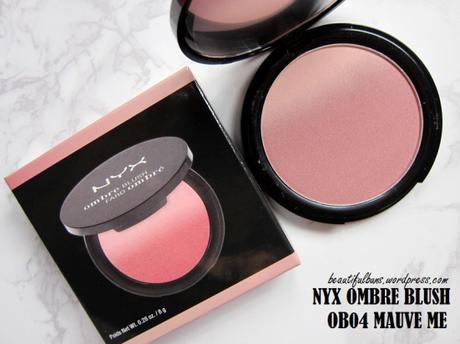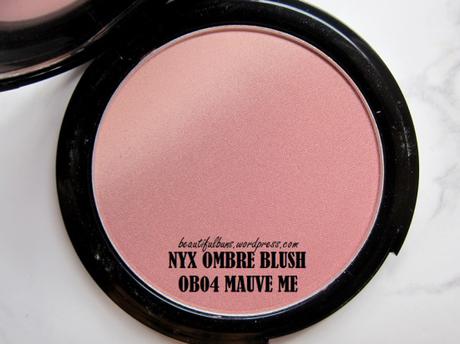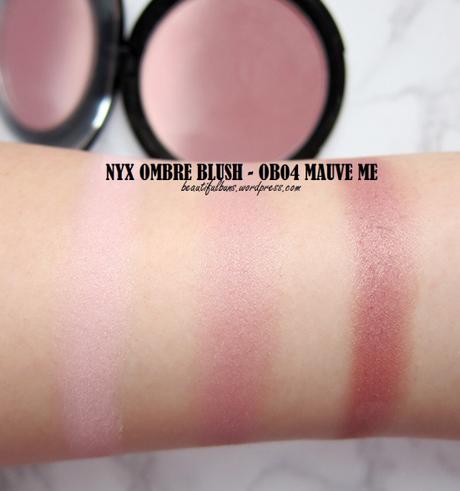 OB04 Mauve Me:
Muted plum shade. Be sure to scoop up more of the brighter shade to even out the rich plum color. This could possible pass off as a hair-line shader if you're into that.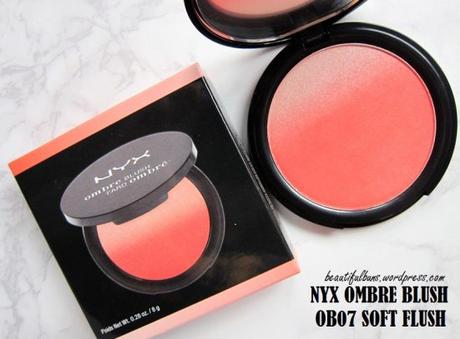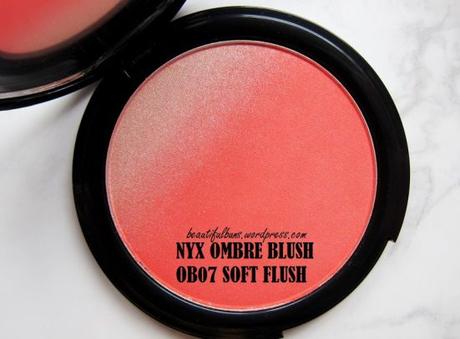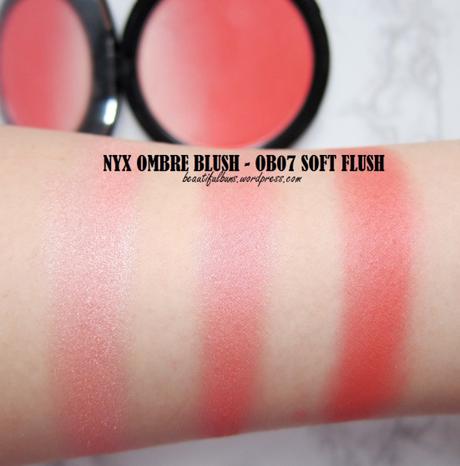 OB07
: Probably my favorite of the lot – this coral peach has a shimmery pearl finish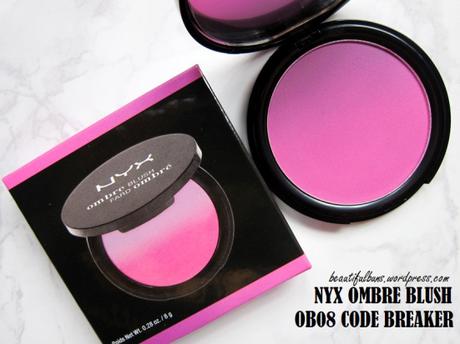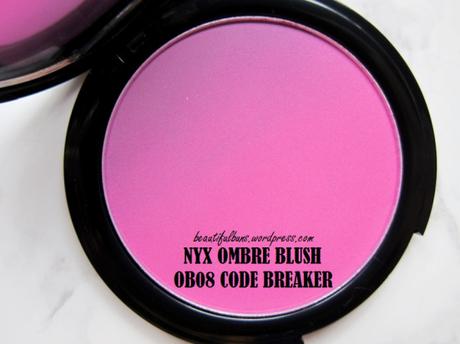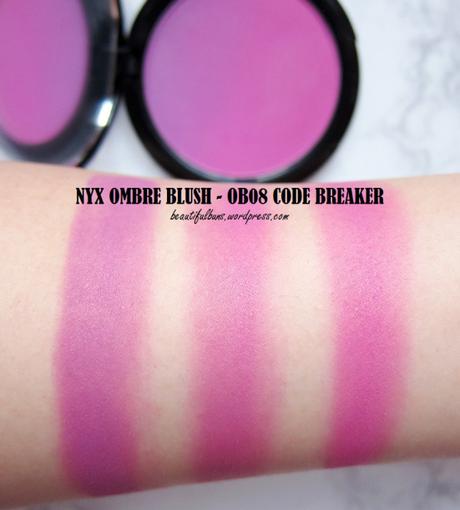 OB08 Code Breaker:
The only one of the 5 to have a richer/deeper shade as a minority. The color is a purple-lilac with hints of pink. Go easy on applying this, and you'll get a lovely faint lilac flush.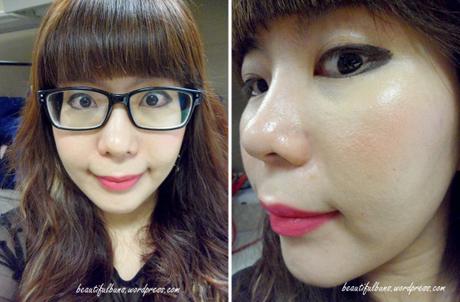 Cheeks
: I'm wearing OB07 Soft Flush.
Face
:
Etude House Big Cover Concealer BB
,
Undereye
:
Nudestix Concealer Pen in Light 3
,
Lips
: Etude House Twin Shot Lips x Tint (review to come soon).
I say…
The Packaging: A round flat disc compact measuring about 7.3cm across and 1cm high. There's an inbuilt mirror but it's a shame there's no brush/puff applicator included.
The Scent: None.
The Texture: Powder grains are relatively fine, and there's minimal fallout.  Highly, highly pigmented colours here (so be sure to dust off your brush before applying it to your face). A very light coating is all you need to get a nice flush.
The Verdict: Long-lasting color that stays on for 7 hours (and still counting!). The highly-pigmented blush means that a little will go a long way, and the fact that this is a rather larger-than-usual blush pan means that you're getting quite a good deal for your SGD$18. I also love that it comes with an added "bonus" of a lighter shade, which allows you to customise your preferred blush shade for the day, or use it as a highlighter/contour powder. Overall, definitely a blush worth getting. (Psst: Gimme a few days to try out the rest of the shades on my cheeks – will update this page!)