Make Up For Ever is one of my favorite brands to go to for intense colours – guys, this brand takes its pigmentation very seriously, especially for their lip colours.
Make Up For Ever Artist Acrylip Lip Paint – SGD$33 each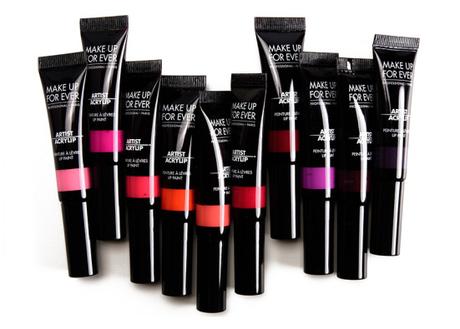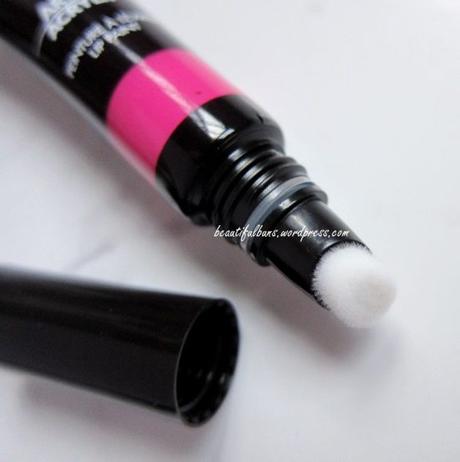 A fluffeh tapered sponge tip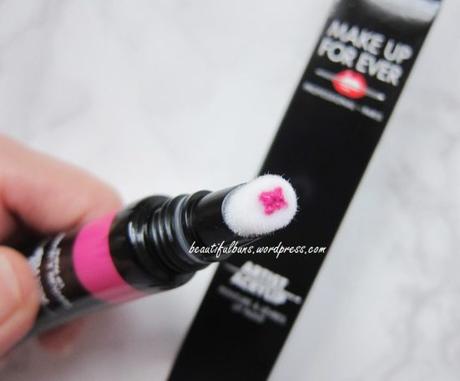 Squeeze the body tube and the lip paint comes out – just a little will do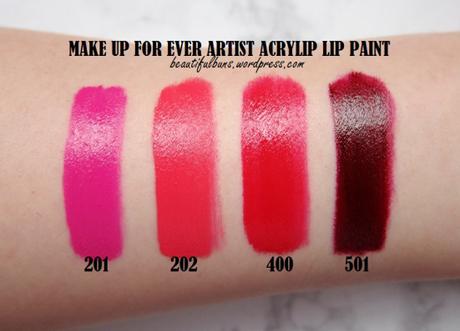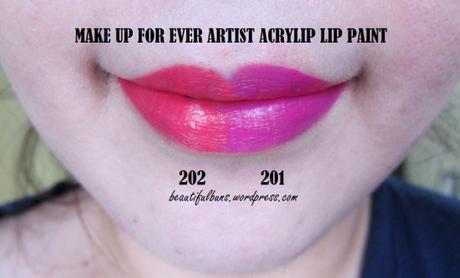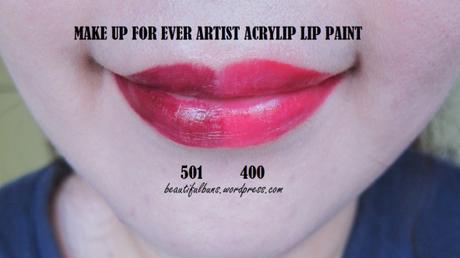 I say…
The Packaging: A convenient slim squeeze tube measuring about 10cm (cap included) and about 2.5cm across at its widest. The sponge tip application is soft and non abrasive, and at the same tip allows for surprisingly accurate outlining of the lips.
The Texture: A smooth creamy texture that glides ultra smoothly over the lips. This product has extremely high pigmentation – just one coat is enough to get a super vibrant color.
The Finish: This has some gloss and shine to it, but settles down over time into a matte finish (after your usual eating and drinking). The color stays on for a long, long, looong time.
The Verdict: An extremely impressive and awesome lip product – the color pigmentation is extremely strong, while the long-staying power is amazing. The gloss level is medium, and helps plump up the lips while filling in the fine lines. The size is great for carrying around, but there's not much need for touching up anyway. Go get yours from Sephora naoooo.
Advertisements