Yoohoo~! Tis the mid of the week, and even though some may call this day the gloomiest day of the week (cos you've already warmed up the work/school machine, and yet it's still far from the weekend), my face is all bright – because I've just found a new favorite base product! Guys, this is a must-try item!
Etude House Double Lasting Foundation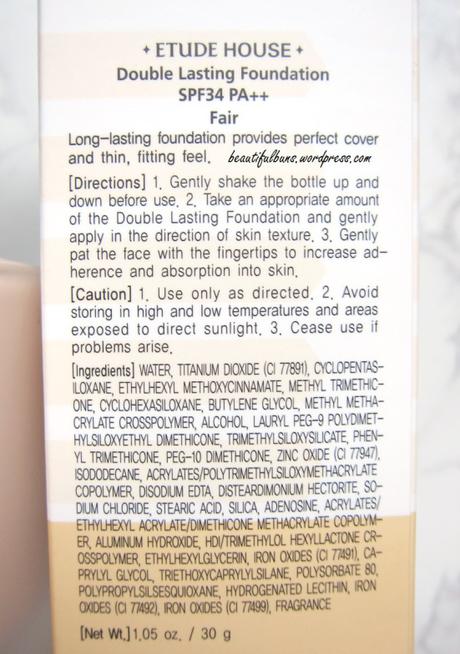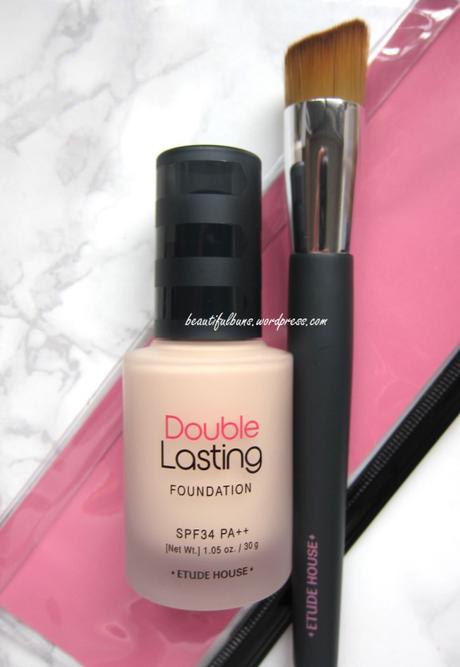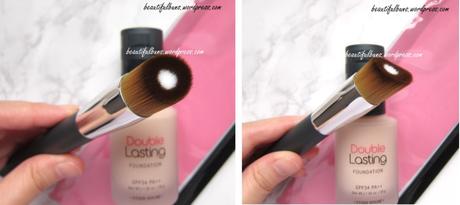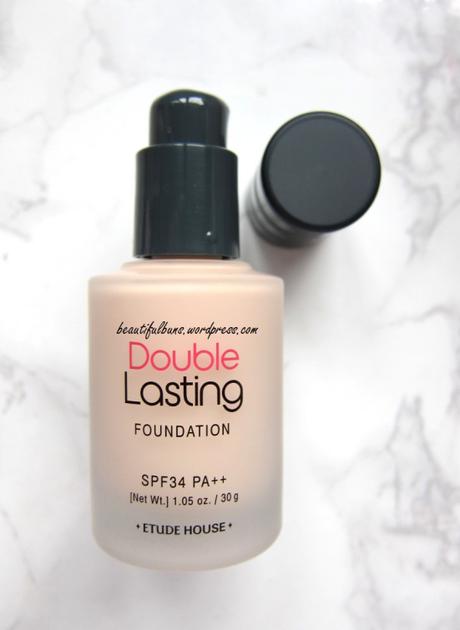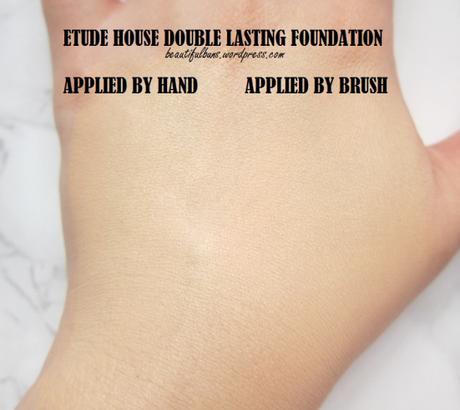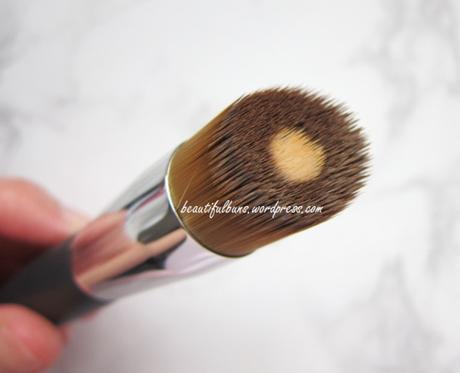 The state of the brush after use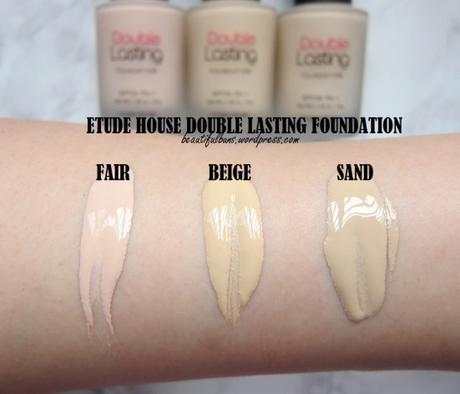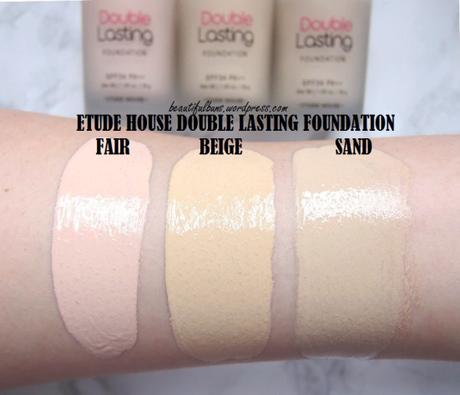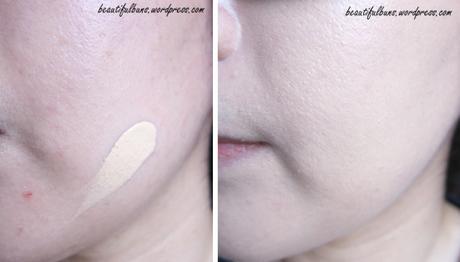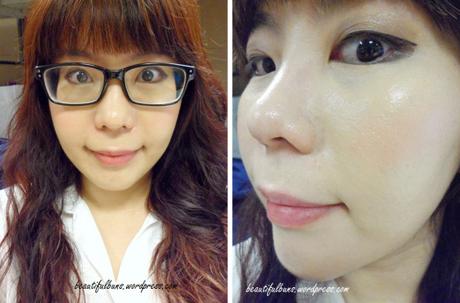 Cheeks
:
Estee Lauder Genuine Glow Blushing Creme for Lips and Cheeks in Peachy Keen
, Face: Etude House Double Lasting
I say…
The Packaging: A bottle with a cap and a pump dispenser. One pump dispenses enough for the entire face. The set comes with a brush that has soft bristles that don't irritate the skin. The size of the brush is decent enough for most of the face, but for your undereye area, you might want to use a smaller brush or your fingers.
The Scent:  A very faint powdery scent if you sniff intently.
The Texture: It's lightweight, kinda like a watered-down version of a cream. It glides across the face so smoothly and easily. You can use both the brush and your fingers to blend/apply the foundation. For the first time, I actually found myself having a preference for the brush because the foundation blends very easily and doesn't leave brush streaks even with just a few strokes.
The Verdict: I absolutely love this – thank you Etude House, for constantly churning out base/foundation/bb products that work well at an affordable price. Let's talk about the coverage first – despite the lightweight feel, the coverage is high (all dark circles covered!) and to the extent of being almost flawless. In fact, for the first 1 hour after application, I feel totally ready for an appearance on HD – 4K tvs? I'm ok with that! The finish is radiant, mostly matte with a touch of dewiness (but not too much, so yay!), and doesn't feel heavy. This blends easily – whether by brush or by hand. For those who've always wanted to attempt foundation application with a brush, this is totes your chance to start! Plus, because this doesn't have an overly-watered down consistency, it doesn't get all runny and drip into the bottom of the brush (which is what happened with CLIO's Kill Cover Airwear Protexture Liquid Foundation. What's more, a little goes a long way – just one pump is enough for my whole face! That said, this foundation does have some slight cons (I mean, it's not a miracle, although I'm raving about it.) It does last relatively long – the almost-flawless look lasted about 4-5 hours. It has medium oil control – about 3-4 hours in, I start seeing shine on the face. A little dabbing with a sheet of tissue should remove the shine, but note that some foundation will be lifted onto the tissue. After about 7-8 hours, the foundation will begin to look slightly patchy on drier areas of the skin , and the coverage begins to fade (which is normal for most foundations). On my (dry inside but oily outside) skin, even after it wears off, I'm glad to report no oxidisation, no caking, and no oil splotches. Why the rave you may ask? Based purely on the finish – seriously guys, go try it for yourself and you'll know what I mean. It really just blends in well, adheres snugly to your skin and gives that illusion of really good skin.  This is my new favorite foundation (sorry Etude House, you just outdid yourself and ousted Big Cover Concealer BB as my existing favourite). Go get yours naoooooo.