In line with the upcoming Beauty and the Beast movie, I'm feeling all Disney princess-ed out, which might explain why the song Tale As Old As Time keeps repeating in my head. Imma just gonna adapt it to.. brand as old as time for Estee Lauder hurhurhur. This brand has evolved much over the years, from being just the Estee Lauder brand itself in 1946 to a conglomerate of many beauty brands these days. It's no wonder they've got so many products under their umbrella (such as La Mer, Bobbi Brown, MAC, etc), which includes the newest Pure Color Envy Oil-Infused Sculpting Lipstick.
Estee Lauder Pure Color Envy Oil Infused Sculpting Lipstick – SGD$48 each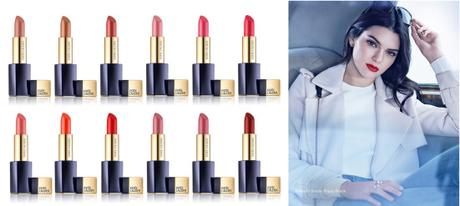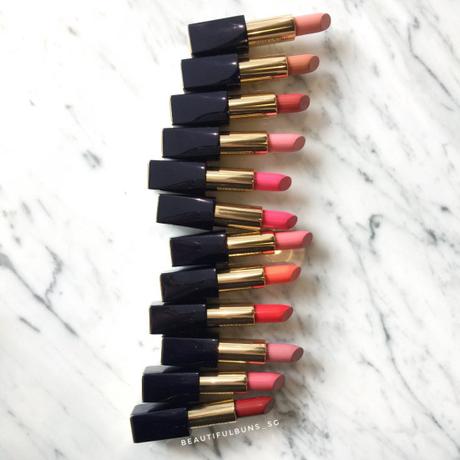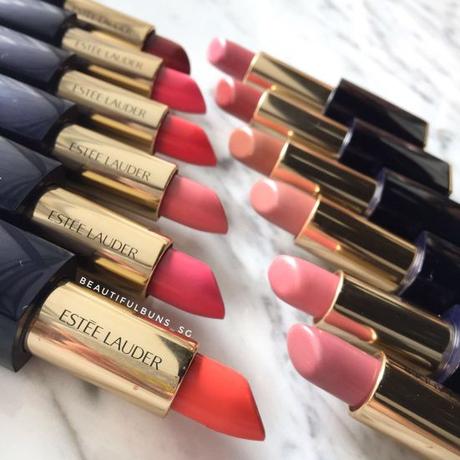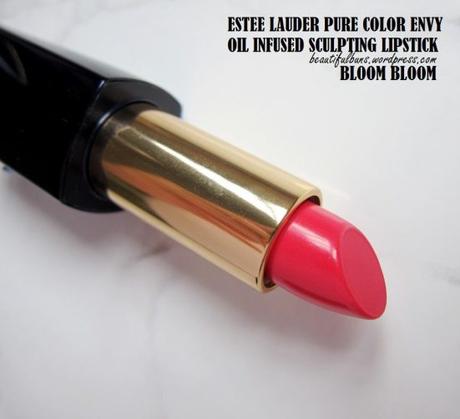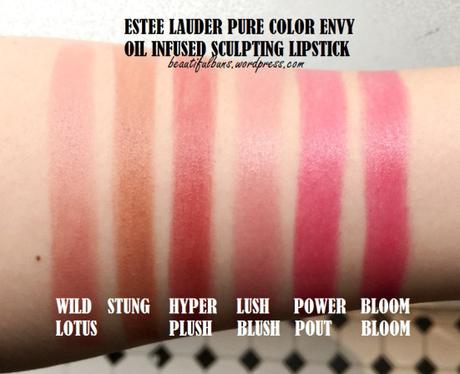 L-R:
3 from the Nude/Brown family (Wild Lotus, Stung, Hyper Plus), and 3 from the Pink/Berry family (Lush Blush, Power Pout, Bloom Bloom)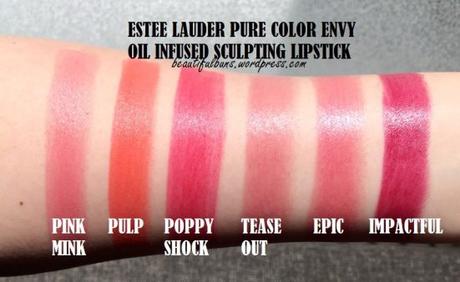 L-R:
3 from the Coral/Red family (Pink Mink, Pulp, Poppy Shock) and 3 from the Mauve/Plum family (Tease Out, Epic, Impactful).
I say…

What makes this different from the other Pure color Envy Estee Lauder lipsticks? Well mostly because it's infused with 25% oils AND silver and gold pearls in order to make it wearable for all skin tones (whether you're sallow, mellow, or jello of Kendall Jenner's purdee face).
The Packaging: It may not be any different from the usual Estee Lauder lipstick packaging (angular dark blue tube with magnetic snap closure), but I guess it's functional, and that's decent enough.
The Scent: A slight fragrance that doesn't linger much.
The Texture: It glides very smoothly over the lips (which should be a granted, seeing as it's infused with mucho oils).
The Finish: One coat gives you a sheer finish – slightly more pigmented than a tinted lip balm, but  less intensity than a lipstick. The lips feel hydrated and can glide over each other easily. There's also a medium-level shine/gloss finish that creates the impression of cherry lips 😀
The Verdict: I do get it that with the younger crowd these days, Estee Lauder may come across as not being the "hippest" brand in town, with a slightly "less exciting" persona – but you should know that this brand is more of a classy lady. Overall, I'd say this is pretty decent multi-purpose lip product – it acts as a balm, a sheer lip tint as well as a lipstick (the color can be built up with several coats). It keeps your lips feeling hydrated. There's not much staying power, but when it does wear off, it leaves your lip feeling softer. The richer shades (such as Impactful) do leave a slight tint (but note that majority of the colours are from the nude and pink families).
Advertisements