Last Sunday, I dragged my almost lifeless carcass outta bed (despite having rocked it at Zouk's Members' party the night before). The colossal effort was worth it – I got to see cutie pie babies cos my girlfriend Ms Jojo was holding a birthday party for her lil boy Javier. Fat chicken drumstick thighssssss nom nom nom.
Anyhoos, I had to make myself look a bit more life-like if I wanted to have any chance in hell of carrying cutie pie babies – I have a weird preconception that babies only like good-looking people. Not that they're shallow, but because I think spectacle frames might scare them. So yes, I did up my face nicely. Yes, I know, rationalisation of vanity is not cool.
Za Perfect Action Mascara Waterproof – $19.50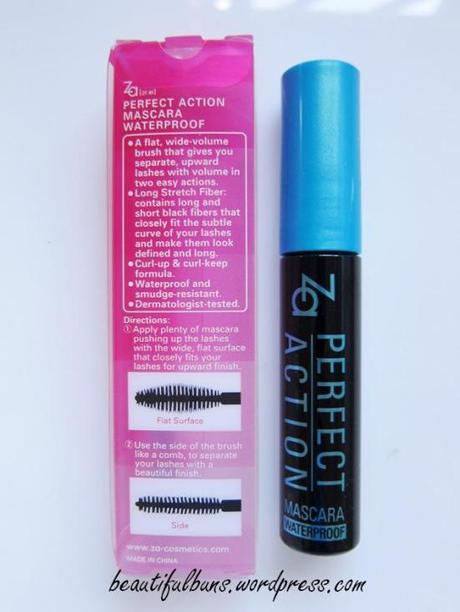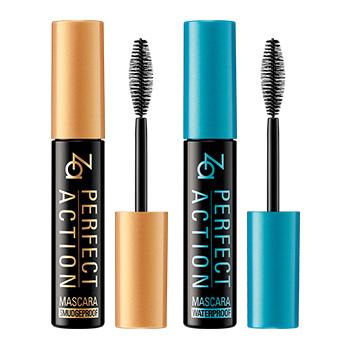 L: Za Perfect Action Mascara Smudgeproof, R: Za Perfect Action Mascara Waterproof, $19.50 each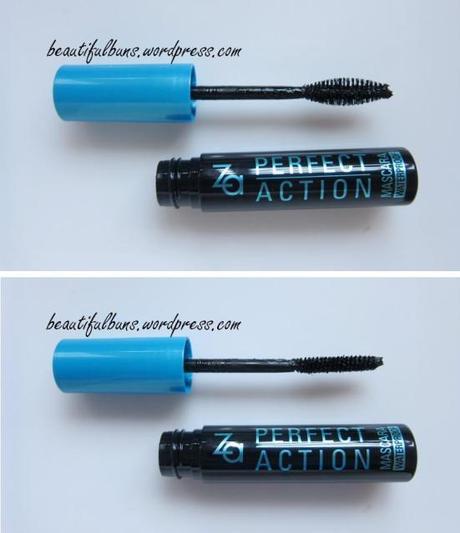 Two sides of the mascara brush to give you optimum results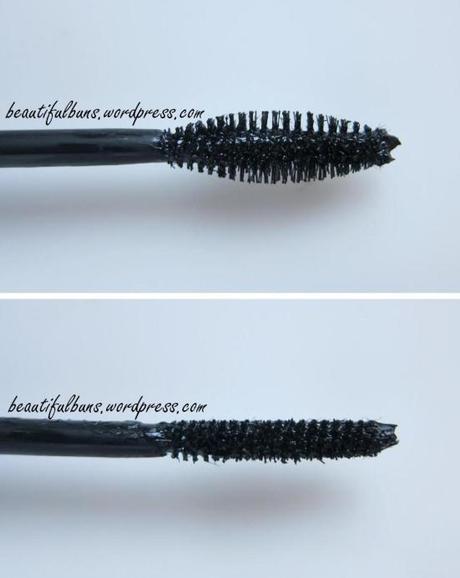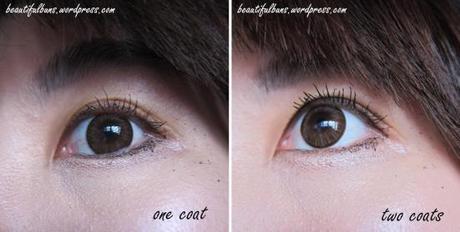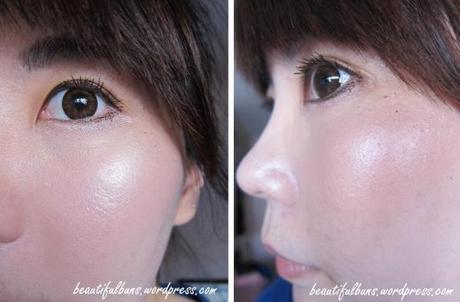 ignore the random black specks on my face – I had to remove my eyeliner so that you could clearer see the effects of the mascara. P.s. No curlers were used in the taking of this photo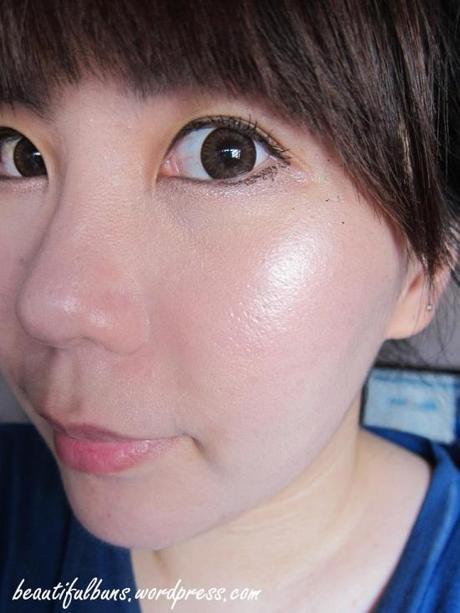 You likey likey? Face (
Too Cool For School
), Blusher (
The Face Shop
), Cheek highlighter (
CLIO
), Undereye concealer (
IOPE
) and Mascara (Za). Oh, and computer in background is my iMac.
I say…
Fine, so the review of this product is a little late since I attended the launch event last year at Forever 21, but hey, good things are worth waiting for, like the semi-empty train during peak hour.
Now, this mascara comes in two versions – the waterproof one (in a blue cap) and the smudgeproof one (in the gold cap). The Za Perfect Action Mascara Smudgeproof is touted to be more for lengthening with its two types of long and short fibres, and can be easily removed with lukewarm water.
Seeing as I have oily eyelids, I've opted to review only the Waterproof version – it wouldn't make sense for me to use the other version cos it'll run like a mad hag towards a Chanel sale.
The applicator wand is unique cos it's flat, like a spanner. Use the wide flat side to evenly coat all lashes, and then flip to the narrow side for further definition, separation and application of the inner/outer/lower lashes.
Note this: the photos taken above didn't involve the use of an eyelash curler, and at the risk of sounding cliched, I have stubborn poker straight lashes.
There's decent uplifting and curling of the lashes.
There was very minimal smudging (only after about 5 hours of wear). Nothing to the extent of raccoon eyes, fret not.
It doesn't flake off and leave you with unglamourous specks and flecks of black on your cheeks.
It's relatively easy to remove – simply press a makeup remover sheet and hold it there for several seconds. You'll end up with a patch of black on your sheet (not those individually defined strands like the Heroine make remover does)
One coat gives a nice natural finish, while any extra coats will add on to volume and length. Don't be overly heavy-handed on the applications though – it'll weigh down your lashes and offset any curling/uplifting effect.
Overall, a pleasantly surprising mascara that performs well for a decent price tag. I daresay you'll get even more obvious dolly-eye effects if you use a curler as well.
0.000000
0.000000