In my previous entry about Kbeauty trends, one that I included was sleeping/overnight masks. These are way, way more convenient than sheet masks – simply slather on and hop into bed. I know, I must sound like such a bum, but I simply can't resist the allure of the comfy sheets, like how ladies can't resist the word "SALE" or anything that sparkles and glitters. Well, ladies like me anyway. Laneige's Water Sleeping Pack has got to be one of the earliest trendsetters for this category of products, promising overnight hydration and boing boing skin. Let's see if Vichy's Aqualia Thermal (dubbed "The Most Loved Sleeping Mask in Singapore, Hong Kong, Taiwan and China") can do the same for me.
Vichy Aqualia Thermal Night Spa Sleeping Mask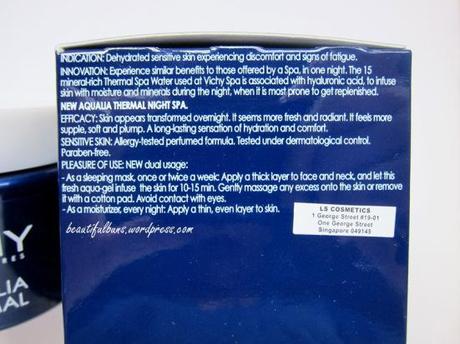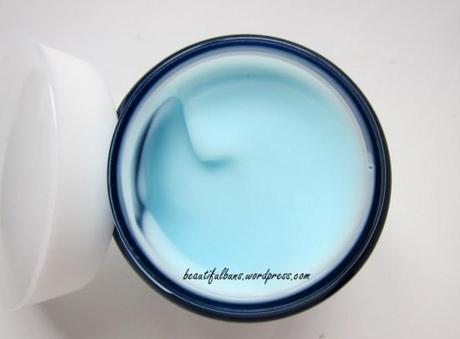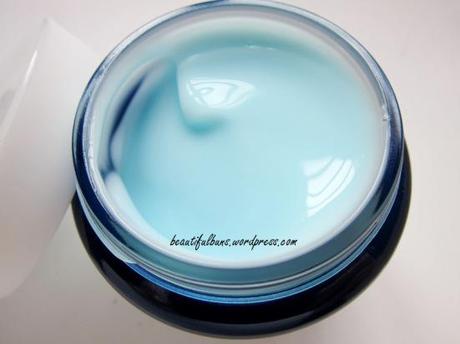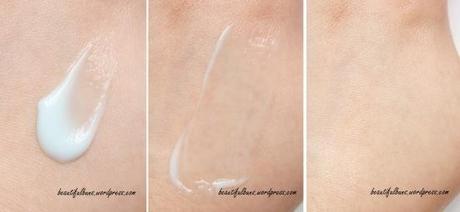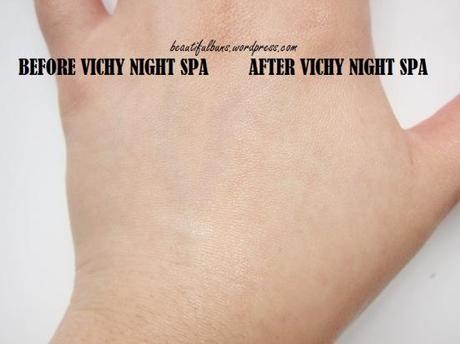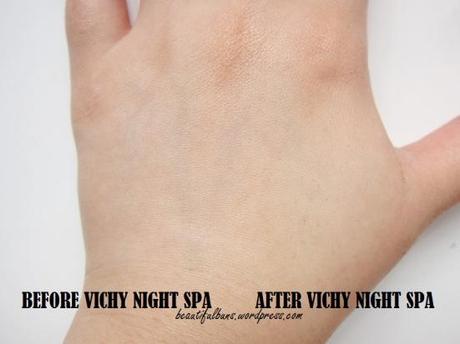 I say…
The Packaging: A tub with a narrower base than its top  – still pretty stable, which I'm guessing is because of its product density. The cap is a screw-on one.
The Scent: I'm totally loving the scent-  it has sort of a distinctive Vichy scent that's fragrant and yet not too overpowering (with a very slight herbal hint).
The Texture: It's a rather dense thick heavy gel (as you can see from the shots). It's not those that automatically retains its shape after you poke it with a grubby finger (even though it looks like it).
The Ingredient List: Aqua, Glycerin, Dimethicone, Caprylic/Capric Triglyceride, Squalene, Ammonium Polyacryldimethyltauramide, CI 42090, CI 42053, Dimethiconol, Parfum, Sodium Hyaluronate, Phenoxyethanol, Poloxamer 338, Disodium EDTA, Caprylyl Glycol, Citric Acid, Biosaccharide Gum-1 and Xanthan Gum.
The Application: It spreads easily and and once you take a few seconds to pat it in, it'll be absorbed into your ski (or else your face will be sticking to the pillow for a couple of minutes).
If you're using it as a sleeping mask, apply a thin layer and make sure to take about a minute or so to let it completely set in before sleeping.
Another recommended application method is to apply a thick layer and leave it on for about 10-15 mins, and then wipe off the excess – kinda like an intensive treatment to help hydrate and soothe the skin.
Personally, I use it at the end of my entire skincare regime (when I'm not so tired), or just apply it onto bare skin if I'm too exhausted by the end of the day (that's how I use my Sulwhasoo sleeping mask).
The Aftermath: Using the very non-scientific method of applying it to only half of my face (and for a period of about 2 weeks), I noticed that I did indeed wake up to firmer, bouncier and smoother skin. Yay! I haven't experienced any breakouts as yet – in fact, Vichy used to be one of my favorite anti-blemish products until I met CNP Laboratory. Although it doesn't give miraculous results, there is some slight increment in the skin's moisture levels (upon close scrutiny, the fine lines seem somewhat plumped up). This Night Spa ranks among of my top hydrating sleeping packs alongside CNP Lab's Deep Moisture Pack (which doesn't have much of a scent), and is pretty much worth a try.