Gooooood Tuesday morning everyone! Well, technically it is the afternoon, but since I feel like I've just awoken from 100 years of slumber by the kiss of Sir A-Truckload-Of-Work, I'm just gonna say goooood morning :D
New week, new energy, and new beauty products to tryyyyy. Here's one in commemoration of VDL opening its 5th outlet in Singapore – it's located at Orchard Linkway (on the way from Orchard MRT towards Tangs/Far East Plaza's direction). VDL has always been very strong in its color products, so I kinda have high hopes for its foundation – let's put it to the test!
VDL Perfecting Last Foundation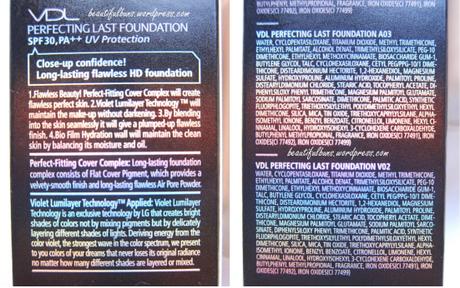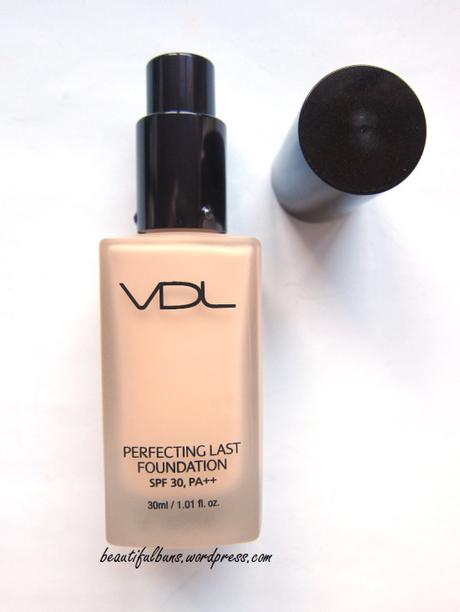 I was provided shade A03, which is the "darkest" of the lot, but still sort of fits with my skin. It does have a slightly pinkish undertone though, and makes me look slightlyyyy pinker than I usually do. I think I should be using A02 or V02 instead (for Laneige shade 13). A03 should be suitable for Laneige shade 21.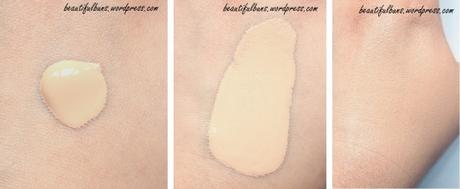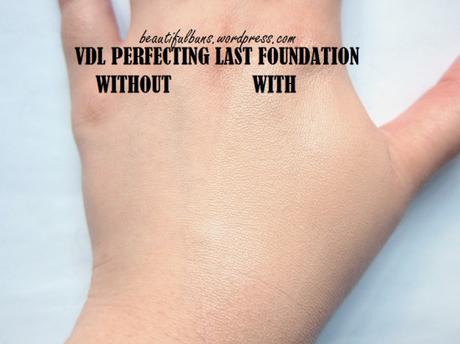 A slightly pinkish sheen from shade A03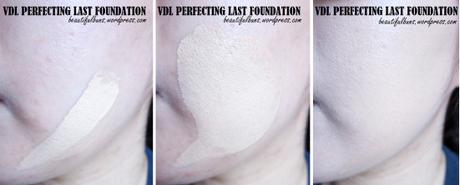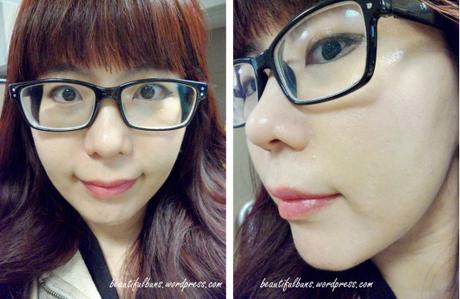 I say…
The Packaging: The cap clicks firmly into place (not the loose-fitting types) onto a sleek, frosted matte-finish square bottle with a pump dispenser system, and fits comfortably into the palm of your hand.
The Scent: It emanates an awesome fragrance that isn't too overpowering – enough for you to be swathed in its aroma when you're applying, but slowly disappears by the time you reach your destination.
The Texture: It's smoooooth and a good balance of creamy-liquid. It isn't too runny,  spreads very easily and evenly, and blends into the skin without much massaging/hassle needed.
The Verdict: This is a high-coverage foundation foe days when I'm feeling uggs. The finish is a good balance of glow and matte (about 20% glow to 80% matte), which means you can skip the highlighting if you're rushing for time, cos there'll be a natural glow on the areas that matte (i.e. cheekbones, nose bridge). It covers blemishes and dark eye circles easily. The oil control would be a medium level (my oil fields are really unbeatable) – the corners of the nose started getting shiny after about 4-5 hours of wear, so be sure to keep those tissues and blotters handy if you've got super excitable sebum glands like I do. It doesn't oxidise even after 9 hours of wear time, but it does slowly disappear/melt away (which is fine). Because its pigments are slightly more intense, I find that at the end of the day, my cleasing tissue/cotton picks up a lot more foundation (i.e it has a lot more beige color on it). Make sure that you cleanse properly or do a double cleanse. Otherwise, this is a great foundation for those who need a heavyduty foundation that gives an almost-natural finish.