I haven't been to Korea in quite a bit (gasp!) – The last time I went there was in May 2015, with The History of Whoo team, and it's been nearly a year. To be fair, I had planned to go to Korea in July to attend a friend's wedding, but then there was MERS. This means it's time for my pilgrimage~ Anyhoos, it hasn't stopped me from splurging on Kbeauty products -thank you, Internet- and this is one of my more recent hauls.
VDL + Pantone Expert Color Lip Cube Tranquility
(Bought online for S$34)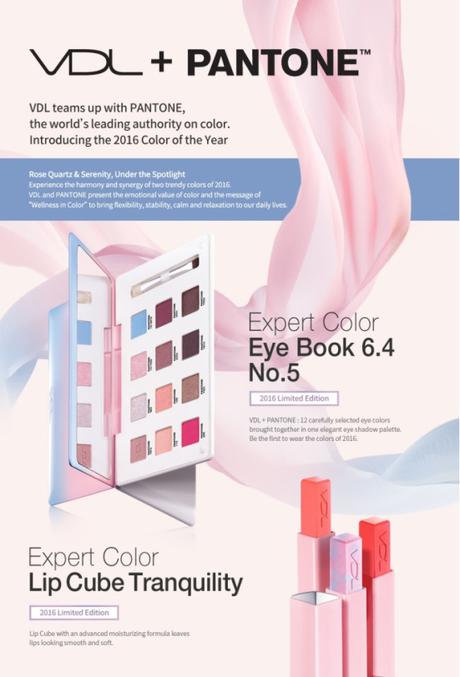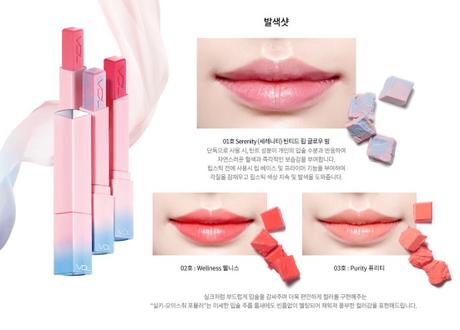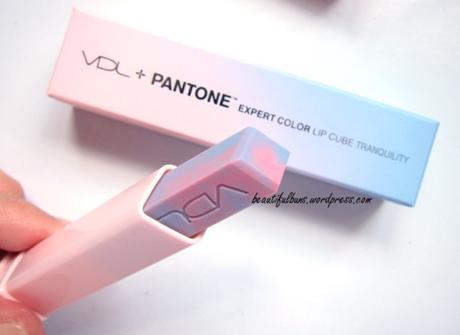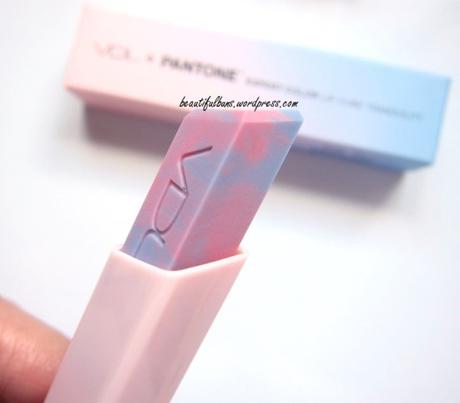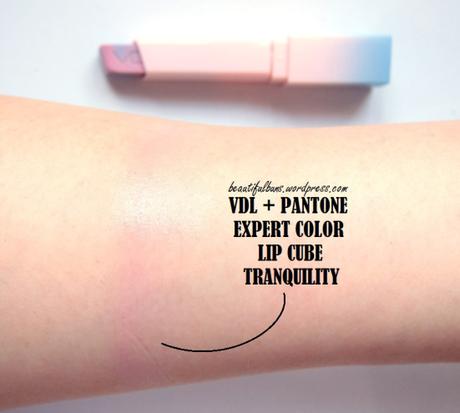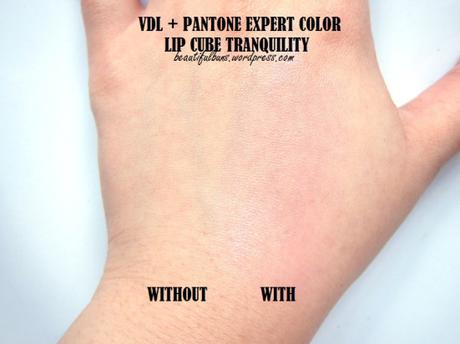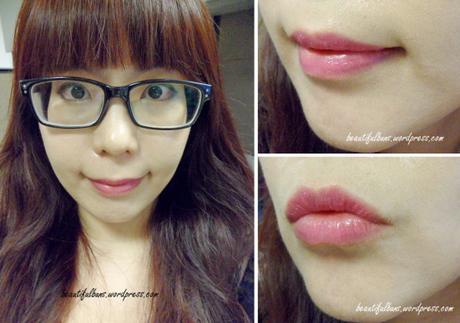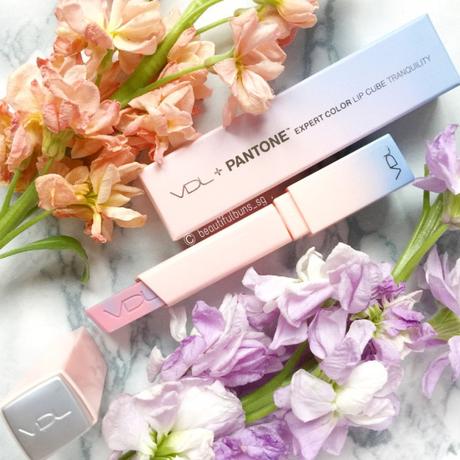 My instagram shot of this
:D
I say…
The Packaging: It comes in an angular long tube measuring 9.5cm long and 1.6cm wide. I like its shape as it prevents it from rolling off surfaces. I also like that the lipstick bullet is retractable (some of VDL's lip products are not retractable. meh). The gradient on the exterior is a beautiful pastel pink-blue shade. The square cross-section of the lipstick bullet allows for precise application around the outline of the lips, especially at the corners.
The Scent: There's a rather strong fragrance to this lipstick.
The Texture: It glides on smoothly onto the lips without pulling on the skin, and leaves a slight lip balm-like film across the lips, presumably to maintain and hydrate the lips. It's not too greasy and sticky though, so I'm fine with it.
The Colour:  To be honest, I was secretly hoping for an actual pastel pink + pastel blue = lavender / lilac (?) shade, but it turned out to be a very sheer light pink with blue undertones. The color isn't very intense either – in fact, it's more of a lip balm than anything else. You'll need at least 2 coats to get any color semblance.
The Verdict: Aesthetically, it looks super pretty and does allow for handy and easy application. If you're looking for a tinted lip balm, this will work for you. It hydrates and moistens the lips to prevent them from cracking/drying out, and gives a very natural pink tint.
Psst: Since y'all know I'm a lipstick maniac, I probably won't be using this again, so if anybody located in Singapore wants to buy this lightly-used pretty lippie over from me at $17 (normal postage inclusive), drop me an email :D I only used it several times to test for this review, and it's not available in Singapore (and not going to be brought into Singapore – I checked).