How was your weekend everybardy? Mine was spent in a hot, sweaty mess – as much as that sounds like 50 Shades of Grey, it was actually more like 50 Shade of Meh. Or 50 Shades of Nay. Seriously, the Singapore Flyer would not be so bankrupt if they just turned it into a giant fan. 5 million Singaporeans, $1 a day – they'd be raking in SGD$5 million in just a day and we'd all be cooler and happier. Gahhhhh. Since my face is totally black and all Grumpolas, here's a product whose packaging mirrors my expression to a T – round and black.
VDL MULE Ultimate Cover Palette – SGD$69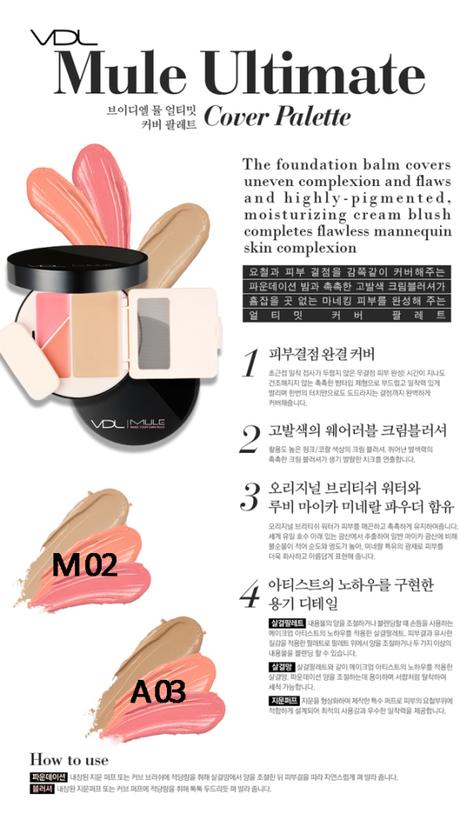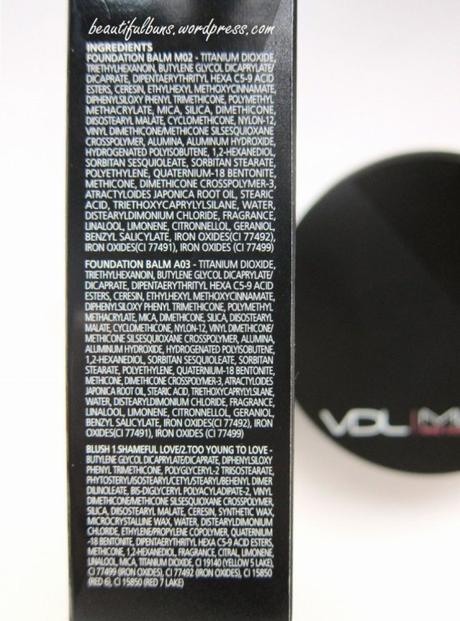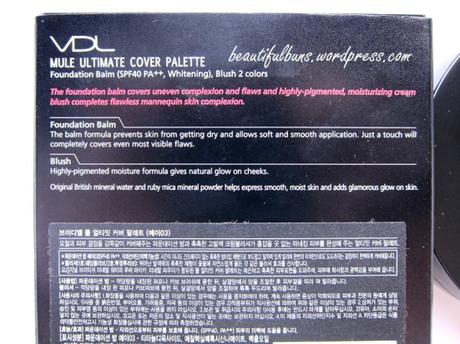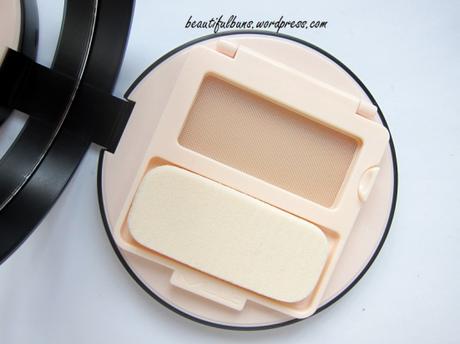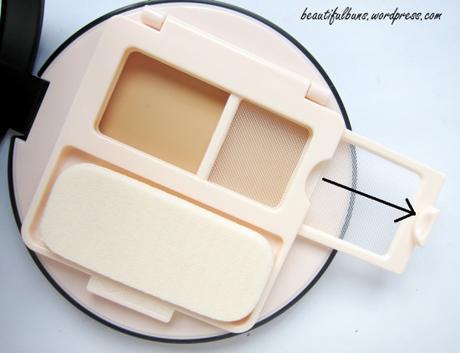 The mesh layer can slide out easily (presumably for washing purposes)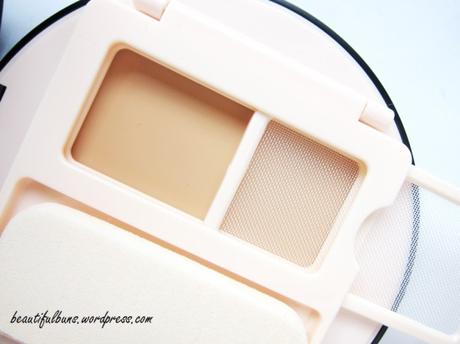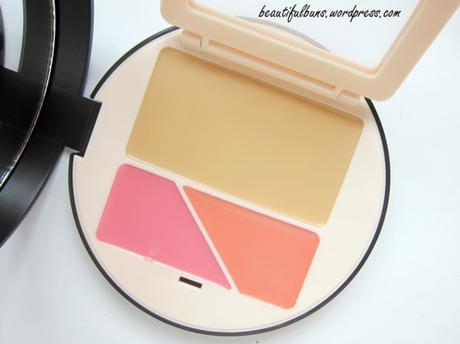 The top tray can also be flipped up to reveal the entire balm and blushers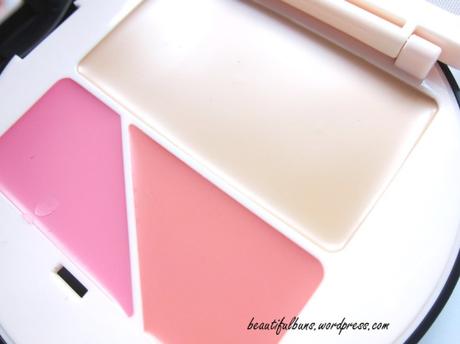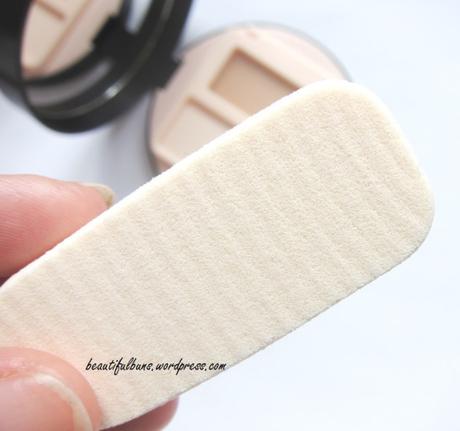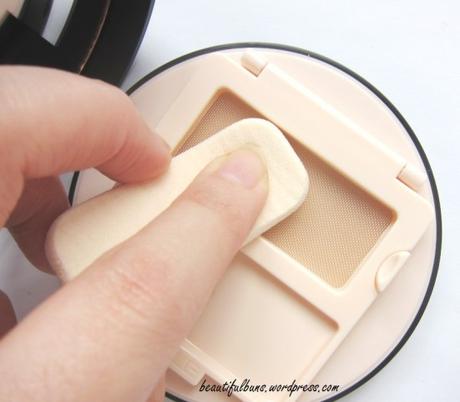 Note that there's only space for one finger to press on the sponge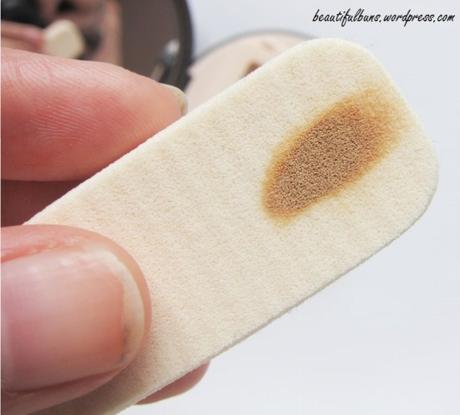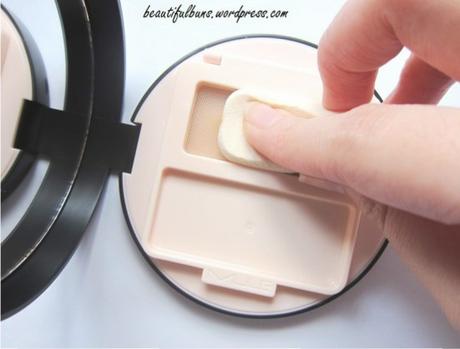 You have to put a certain amount of pressure to get the sponge to pick up the balm across the mesh layer, and the sponge also doesn't quite fit perfectly into the mesh area.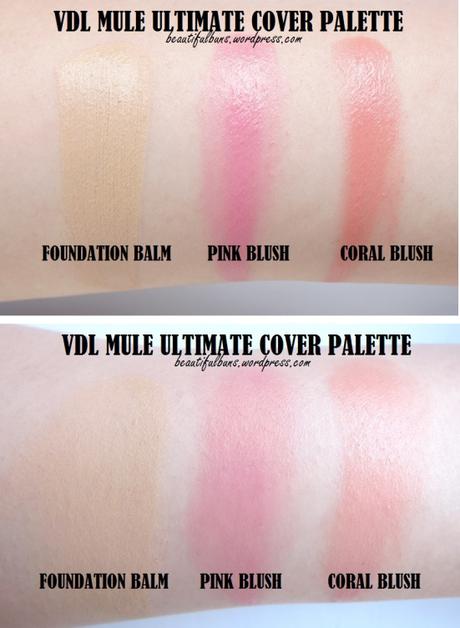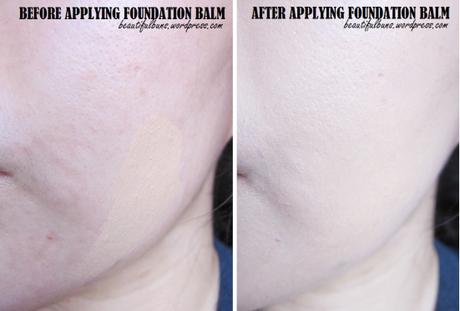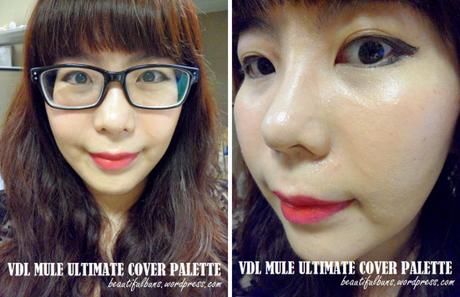 Lips done with
shade 05 Daring Darling of Laneige Two-Tone Lip Bar
I say…
The Packaging: Everything's in this compact case that measures 8.6cm in diameter and 2cm tall. It comes with a sponge (plus another extra replacement sponge), a foundation balm, and two blushers (in pink and coral). There's an inbuilt mirror and the case has a magnetic closure. The sponge sits atop a flip-up tray that also holds the mesh layer. Overall, yes it is a convenient case that's easy to carry around.
The Scent: Very, very slightly powdery and pleasant scent. It's only something that you would pick up when you stick your nose really close to the tray.
The Sponge: I'm guessing that in paper, it sounded like a really good theory – a finger-width sponge applicator so that it emulates the finger itself. Unfortunately, when it's put to actual usage, it actually blows. The surface area is just too narrow to be time-efficient, and I find myself having to use more strokes (and hence, more time) to apply the foundation balm to the entire face. Of course, it could also be the large surface area of the face to blame. The narrow surface area also means that I can only press one finger against the sponge (versus the usual 2-3 fingers), and this gives me a less secure grip. What's more, it's slightly larger than the allocated mesh area space, (see photo above), which makes picking up of the balm even more troublesome.
The Texture:
The Foundation Balm: It's creamy, spreads well and blends well into a semi-matte finish (with a good amount of glow/dewiness). It's an almost-powdery finish, which means it can have a tendency to sit into the fine lines of dry skin. However, it also has a glowy dewy finish.
The Blushers: These two are creamy, spreadable and blendable too. They may look crazy pigmented in the tray, but when blended out, they're actually very wearable and natural colours. This also gives a glowy dewy finish (which works for me, cos it can highlight the cheekbones.
The Finish: Generally, it gives rather good finish – it covers most of the blemishes with just light/medium layer. (I say light/medium cos of the multiple times I have to go over the same spot with the tiny sponge. If I used a normal sponge, it would only take a light layer).  It's somewhat matte on the cheeks (where it's drier), but dewy on other portions of the face, such as around the corners of the nose, the forehead and the T-zone. This essentially means that there's shine where I don't want it to be (it started getting shiny around the corners of the nose after just 1 hour of application!). It was also oddly shiny under the eyes (just above the cheekbones), so it kinda looks like I have dewy dark eye circles?  Not a happy camper here.
The Verdict: Something that's more suitable for those with drier skintypes, or when I'm going to a country with a drier climate. Even though it gives decent coverage,  It just doesn't perform well when combined with the humidity and my oily-combi skin. It gets slightly patchy at the chin area, shiny around the corners of the nose and looks very very slightly flakey at the cheek area. In fact, in the time I took to type out this review, I'd already blotted my face with tissue twice to take away the shine (and I'm sitting in an airconditioned place right now). I can't imagine how it would fare when I'm out in the open. Gimme the VDL Face Correcting Palette (with a liquid foundation, concealer and eye brightener) anytime. :(