Continuing with my recent wave of lip obsession, I today present to thee – more lipstick reviews woohoo. I'm such a sucker for pucker-prettifying pieces.  Pucker up laydees!
VDL Expert Color Lip Cube – SGD$35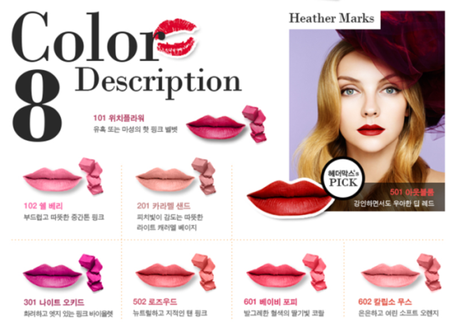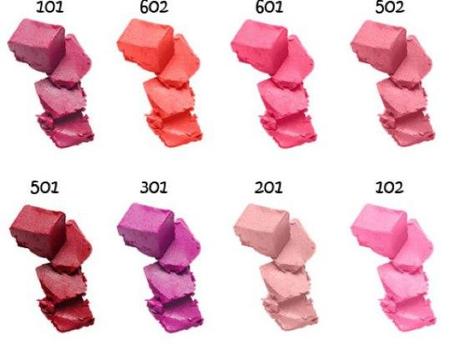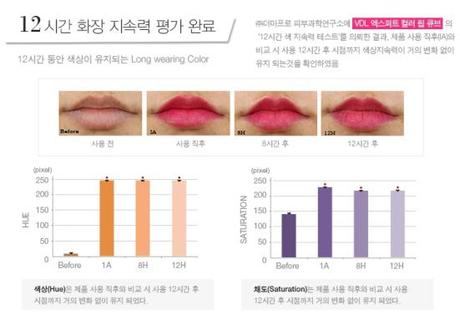 Over 12 hours – the color will fade but leave a slight stain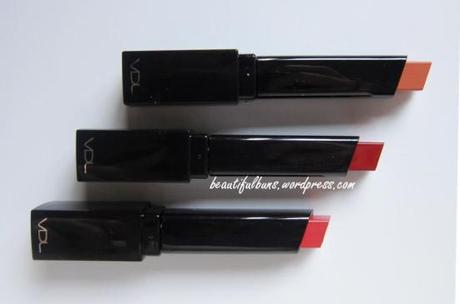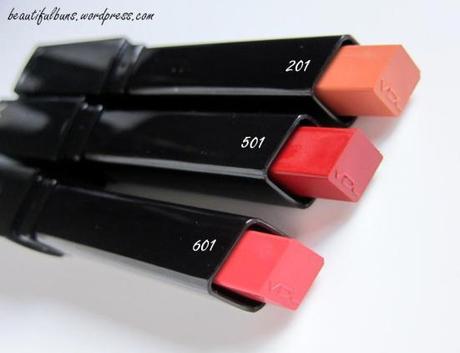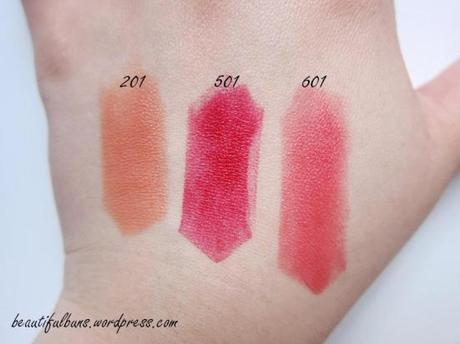 201 Caramel Sand: A sweet nude-peach color that doesn't make me look washed out when I wanna play down the heavy eye makeup.
601 Baby's Poppies: A pink with slight coral tones that brightens up my overall outlook.
501 Outbloom: A cool-toned rich red for elegant nights out.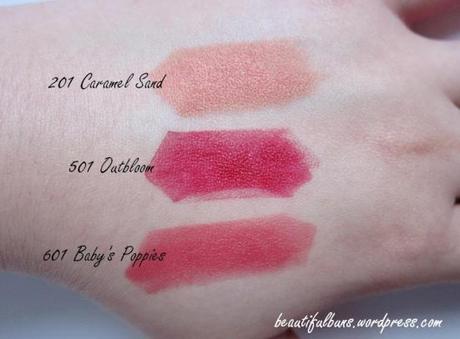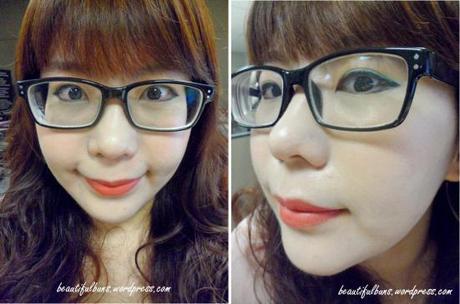 With 601 Baby's Poppies on
:D
I say…
I'd all but given up on matte-finish lipsticks, simply cos of my flakey lips. But you know me, I'm such an optimistic deluded soul, so I just keep on keepin' on in my search for new products :D
Of course, the first thing that stands out is its shape – its cross section is a square rather than your usual circles.
This is great cos it prevents the lipstick from rolling off edges (and perfect for my Instagram photography too hah).
It also gives a great grip when applying the lipstick.
It may not look it, but you'd be surprised that the shape makes for perfect and more precise application.
Just hold it in a diamond shape with the corner pointing upwards, and it'll fit perfectly into the grooves of your lips and draw a perfect Cupid's Bow.
Keeping it in the same position (corner pointing up), draw your lower lips. You'll find that the slanted sides actually adhere very closely to your natural lip line, and makes for precise application as well.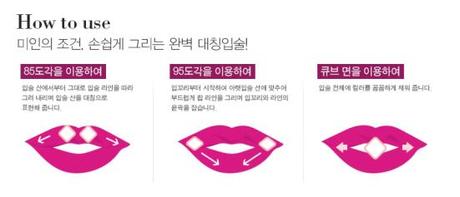 There's a faint fragrance to the lipsticks (but not as strong as Etude House's Chocolate Kiss Perfumed Lip Set, which is so awesome).
The color is intense, with one coat being enough to get the color in the photos.
Also, the finish is matte, but there's sufficient moisture to cover the flakey lips

:D

It's super lightweight, and barely feels like there's anything there – super love!
It also doesn't cake into ugly flakes after a long time.
Although it's supposed to last for 12 hours, to be really honest, I'm seldom out for so long, so I'm unable to test the 12-hour claim. I can attest to the fact that it lasts a good 8 hours though.
Note: This is different from another version, which is the moisture version, that has received Get It Beauty's stamp of approval. There's also a collaboration between VDL and Guylain, which comes in a hot pink packaging.
Overall, I really do like this lipstick – so much till I'm carrying all three versions around in my bag. Extreme much? Heh.
VDL is located at:
Suntec city mall #02-338
Bugis junction #02-21
Bedok mall #01-35
Jurong point #01-02