It's been a while since I found an eyeliner I liked – the lethal combination of the humidity in Singapore along with my oily eyelids is just an absolute recipe for (beauty) disaster. But yay, I'm glad to report that this new one from Too Faced actually performs pretty well!
Too Faced Sketch Marker Liquid Eyeliner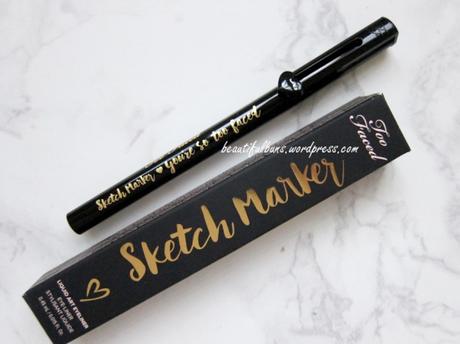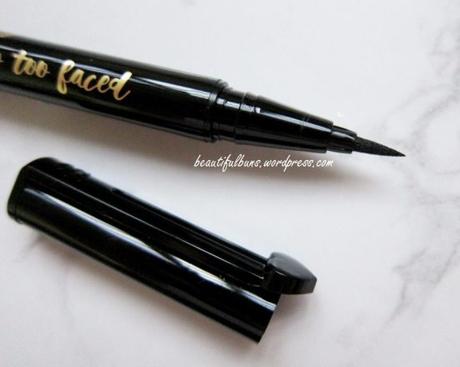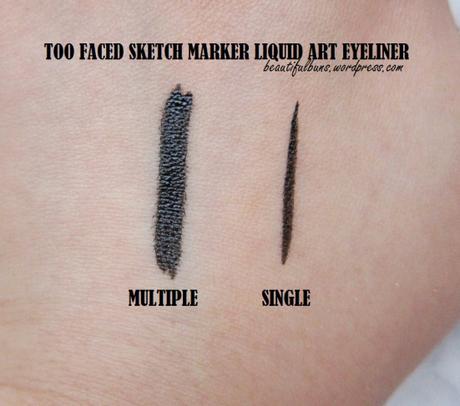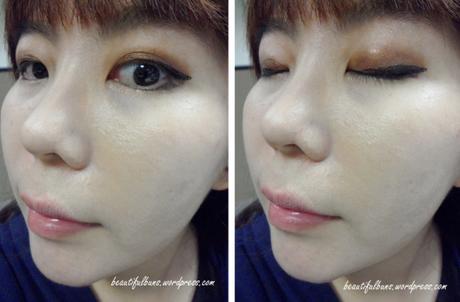 Face
:
Laneige Anti-Ageing BB cushion
,
Eyeshadow
:
Nudestix Magnetic Eye Color
,
Eyeliner
: Too Faced Sketch Marker Liquid Eyeliner
I say…
The Packaging: A slim long pencil/pen-like packaging. There's a spring mechanism in the cap (not particularly sure what it does, perhaps to keep the tip intact). The tip itself is a felt marker-tip – it's mostly rigid, with only the very last 1mm of it being slightly flexible.
The Application: Now because of its rigidity, it can be helpful to eyeliner amateurs cos it's mostly like drawing a line. However, note that if you hold it too close / parallel to the eyelid, the sides of the tip may accidentally leave a mark on your lids. Its rigidity also means that it can be a little abrasive on the lids, especially when you're trying to draw a straight line (which isn't a breeze, cos you'll have to contend with the unevenness of your eyelid's texture). That said, with some practice, you'll find that this can give you a fine line when needed, or a thick bold liner when you do several layers.
The Verdict: I am surprisingly impressed by this – once you get past the teething issues of handling the tip, you'll end up with an eyeliner that mostly doesn't smudge nor budge. I wore it on the upper lids for an entire day out at Gardens By The Bay (an open-air huge touristy garden in Singapore), and it was a swelteringly hot and humid day too – and ultra yayness! By the end of the day, it had faded some, but I didn't have much of the raccoon eyes on the under-eye area. For most days, it stays on pretty long, and the intense black fades to a normal black/dark gray by the time I get home. I ish very mucho impressed, and this has become one of my to-use eyeliners on a daily basis.
Advertisements