Hello people!!!! Yes, sorry for not updating regularly but im actually working right now so today happen to be my off day that's why i'm reviewing some products :)!
I'm gonna review on one of the very raved about gel eyeliners in Korea (then, and maybe now) which is Tony Moly's backstage gel eyeliner.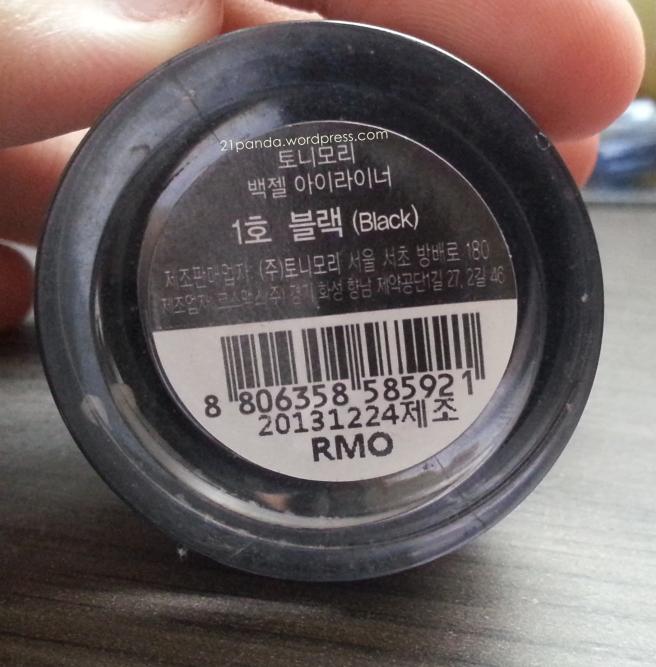 I got it in #1 black, around 1 year + ago.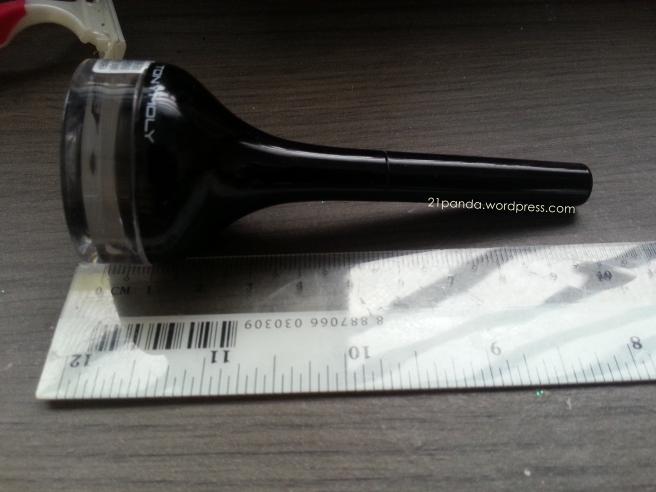 Entire length of the product is 10.2cm.
The brush looks like this. (Urgh, don't mind the dirtiness LOL! I didn't wash it) Not really fond of using this brush though.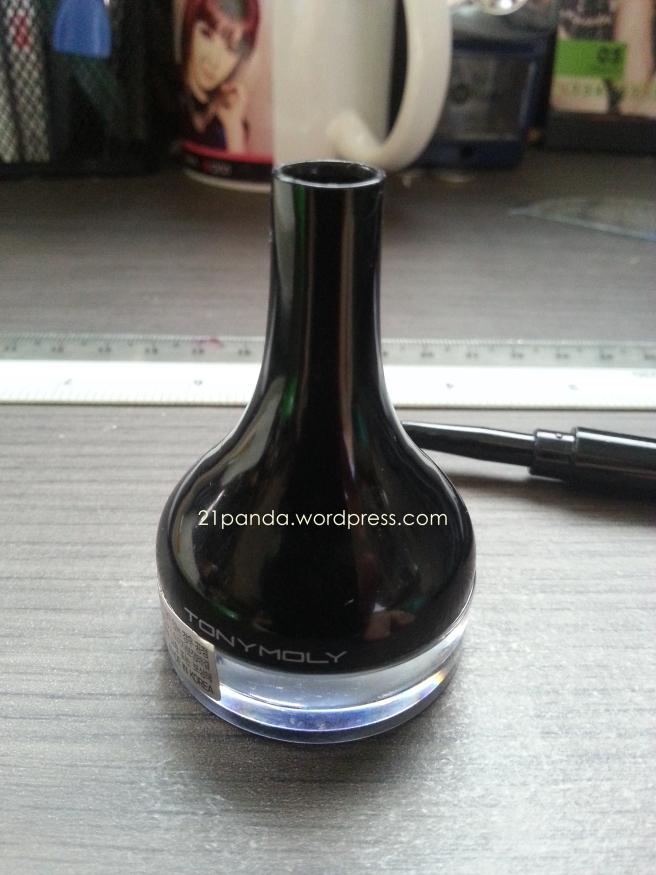 If you take out the brush it looks like this. I like how this packaging system works where by the brush is kept together with the product (other gel liners have their brushes kept separately) but i'm really not fond of the how the packaging is. It is very hard to store (in my opinion)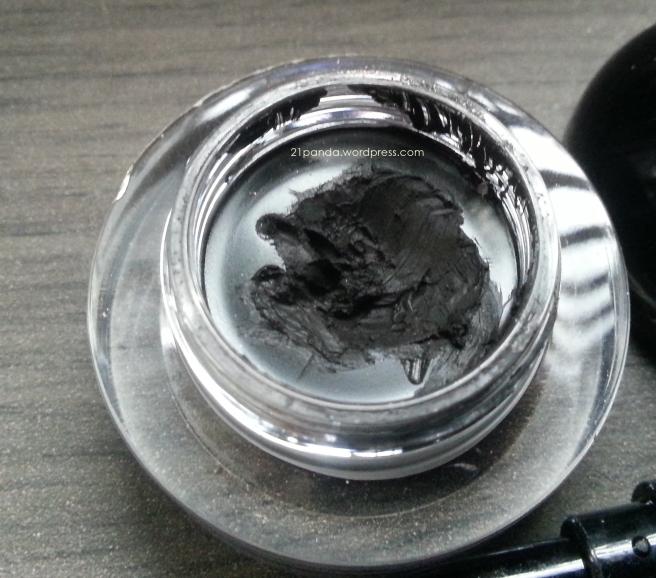 Still creamy (plus point!)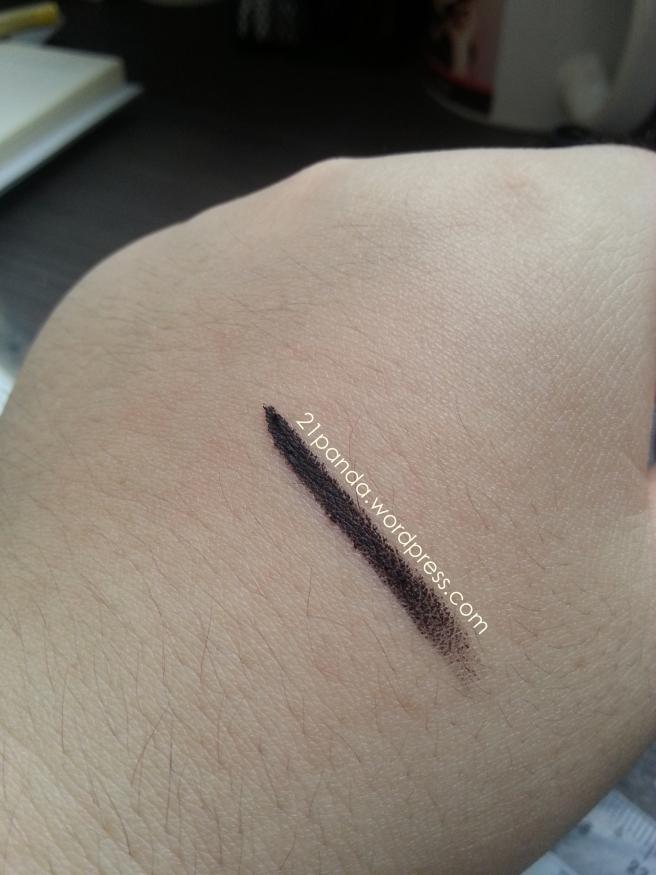 The swatch.
I've got to say this black is really a true black.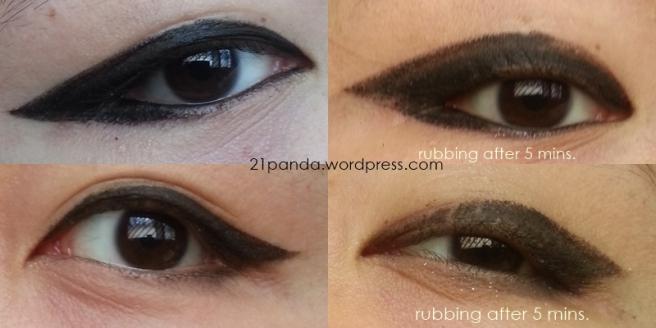 Ok so trying it on my eye… it glides on smoothly, the color is intense. But after letting it dry for about 5 mins, i tried to run my finger on the lids and the picture shows what happened. The color faded.
And then, it was supposed to have a waterproof formula, so i did the test and it smudged. ):
Was rather upset with this result but i'm rather pleased with how it works on the waterline. It is long-lasting on the waterline. (which is very impressive)
Well, this series of eyeliner has 3 series
# 1 (i believe the first series)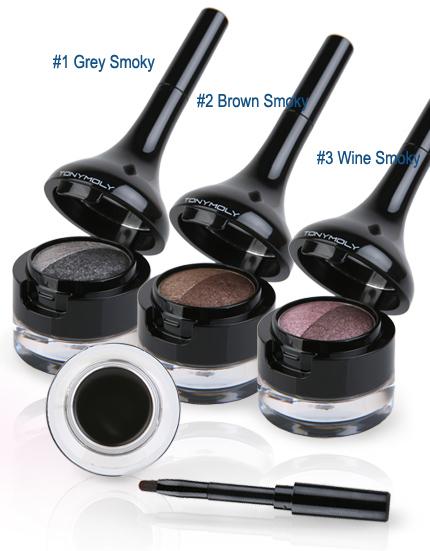 With 2 baked eyeshadow on top (how convenient!)
#2 (the one im reviewing)
They have lots of colours to choose from
#3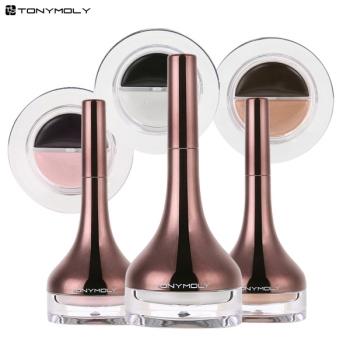 Dual coloured.
Final verdicts
I like how the eyeliner is still creamy after 1 year +
Colour is intense.
Works great on the waterline
Glides on smoothly
Smudges with water
Colours fades off if you touch it after a short period of time (I saw other bloggers saying they have this problem too, and that given some time, the color will not budge when touched)
Packaging wise, not very easy to store.
Lot of colours to choose from from this series.
Price wise.. i believe it's 20+ SGD in Tony Moly boutiques in Singapore but buying it online is much wiser.
Great for people who just want a matte black eyeliner, no rubbing, no contact with water. It's longlasting this way.
final score – 4/5