Hi guys! I'm here to update my very well-loved blog post Miniso haul + Quick Review.
I get really excited when i see beauty products, but more so when they are so affordable!
I got my hands on some of the newer items on sale and i have some first impressions on them.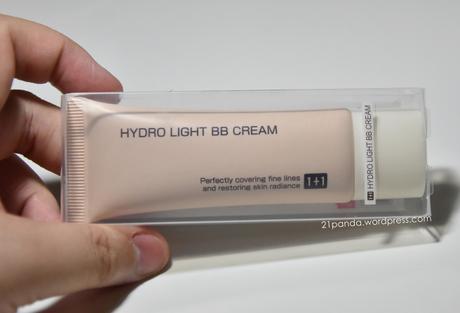 Miniso Hydro Light BB Cream (only 1 shade)
20g, $3
Claims : -Thin, breathable, smooth texture, easy to extend (i think it means blend), can effectively conceal fine lines, brighten skin tone.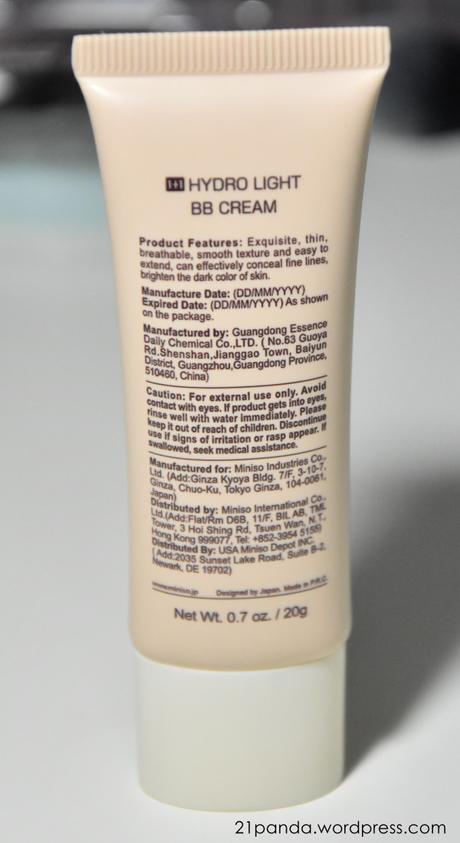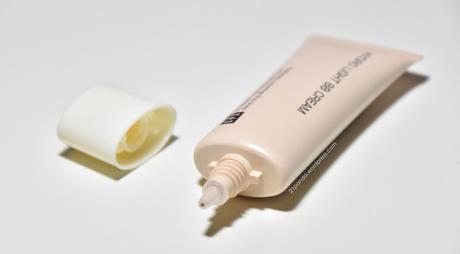 As you can see, it comes in a squeeze tube.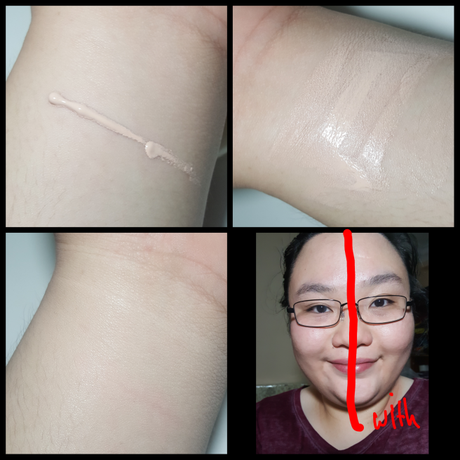 I must say, it has a very watery consistency. Which is not bad at all. It feels super light, breathable on my skin. It gives a smooth texture to your face when blended and it is easily blend-able. It can be layered as well.  Sounds really good~ It brightens up my skin tone as well!
But i have to mention that this product gives a light-medium coverage. (light at 1 layer, and medium at 2-3 layers). It has a strong scent to it, not unbearable. Not very effective to cover up all my redness but it feels literally like skin! I would really advise to set this with powder for oily girls like me as it gets oily quite fast. Overall, this is a 4/5 product for this price!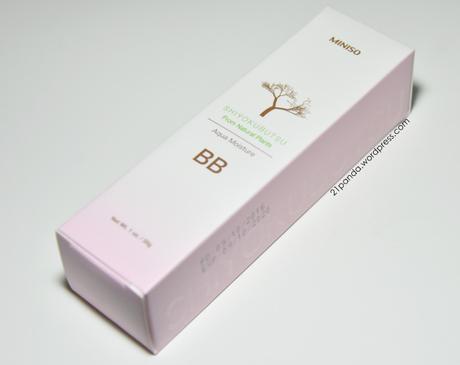 Shiyokubutsu Aqua Moisture BB (1 shade only)
30g , $3
Claims: -Plant extracts used to protect, moisturise and hydrate your skin. This product is soft,fine, smooth and permeable to air and can effectively block pollutants from outside. Makes pore invisible, cover flaws and spots, controls oil and brighten complexion to help you have a natural and flawless finish.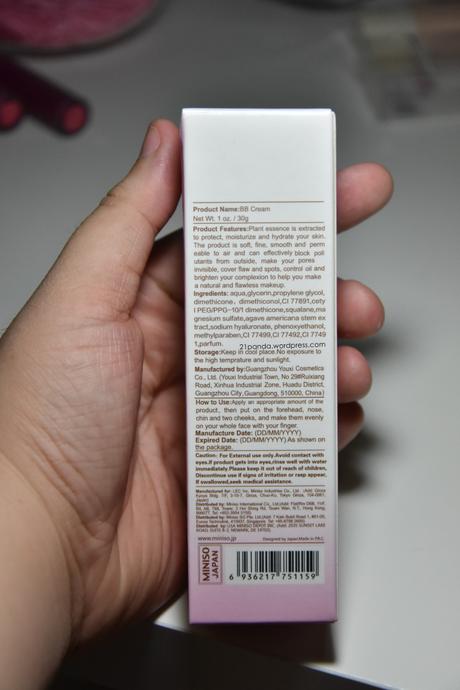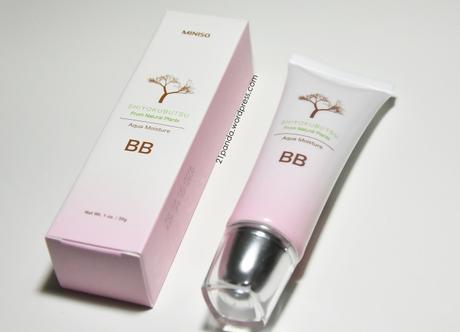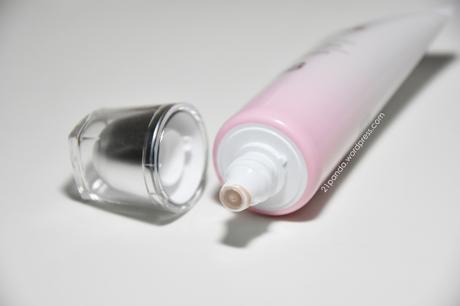 Comes in a squeezy tube as well. I have to mention that the bottle when taken out of the box feels quite oily (:/)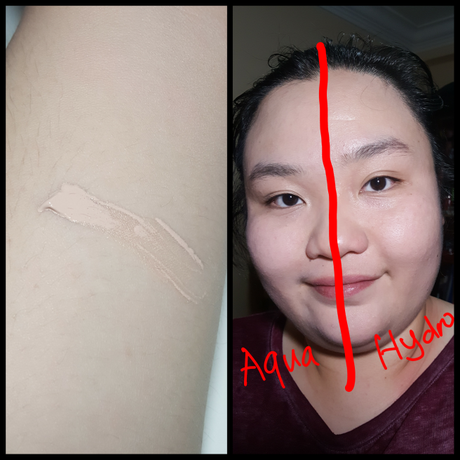 I noticed this having a creamier texture compared to the hydro light BB. It has a less up-in-your-face smell. It is layerable and blendable and feels like skin. However, it looks and feels more moisturising/dewy. Same with the coverage – light (with 1 cover), medium (with 2-3 covers)  My redness was not completely gone after 2-3 covers of this as well. However, it is definitely worth the price and i would give it a 4/5
Miniso blusher in Rose Pink
6g, $3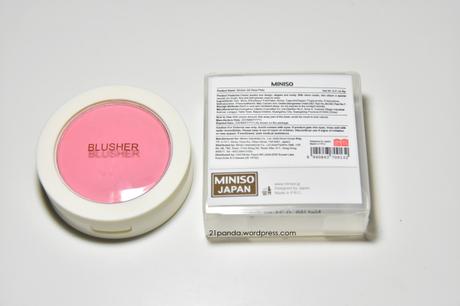 Click to view slideshow.
It comes with a mini brush which is alright to apply it. This product is pigmented, definitely needs a light hand and it is a pale pink shade.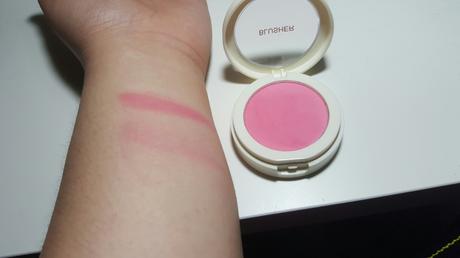 Finger swatch then brush swatch. Pretty color. I would give this a 3.8/5.
Click to view slideshow.
Assorted trio and quads
Around $3-4 each
First things first, all these shades are super pretty! I realised that Miniso has only shimmery shades and not matte ones (which is a bumper) but their shimmery shades have better quality than the only single matte shade that i have in one of the quads.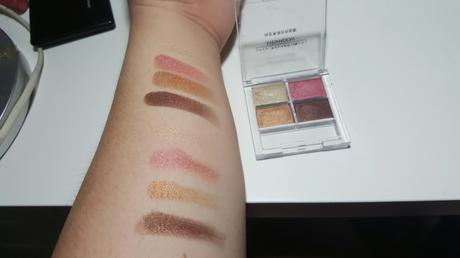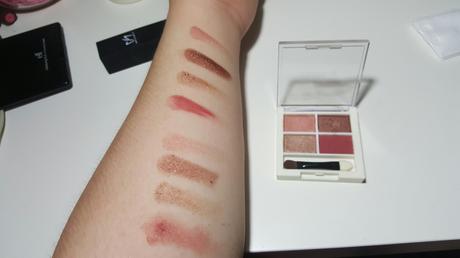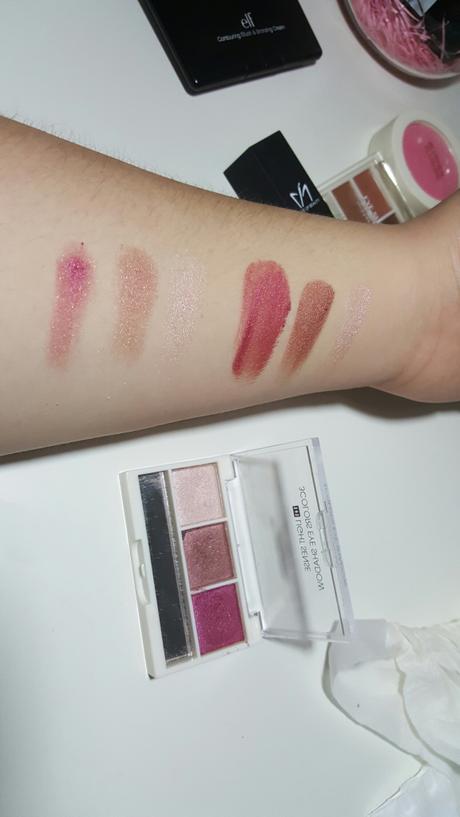 The shimmery shades are all super buttery, pigmented and pretty! The matte shade is dry and patchy but still workable. But for the price, these are a great steal. I would give it a 5/5!



I tried to use at least 1 color from each quad/trio and i really look the color pay off. (Eyeliner used is from Catrice)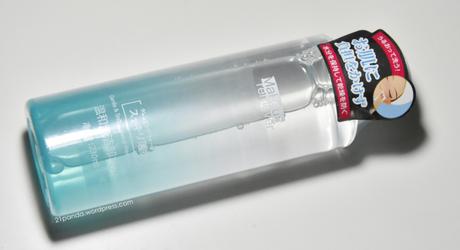 Makeup remover
230ml, $3.90
Claims: Gentle and soft makeup remover.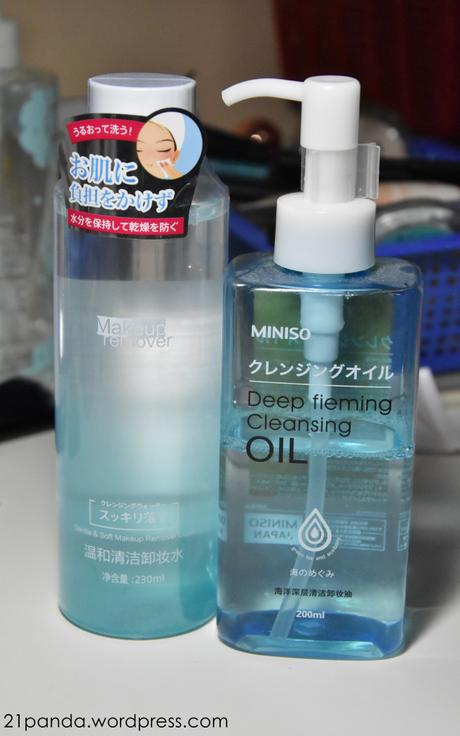 Compared to the first makeup remover that i got from Miniso, about the same height but more product. It does not have a pump though.


A selection of different beauty products from foundations to liquid lipstick to test out the makeup remover.
I got to say, i really feel that this makeup remover removes makeup well! It stinks my eyes abit though, but other than that it is good. It feels watery but it leaves an oily film to the skin so that should be looked out. It removes my liquid lipstick well also. I would give it a 4/5