Hi beauties! It has been a long time.
I'm here to review this drugstore foundation that i chanced upon. It is the Essence all about matt oil-free makeup foundation in #5 matt vanilla.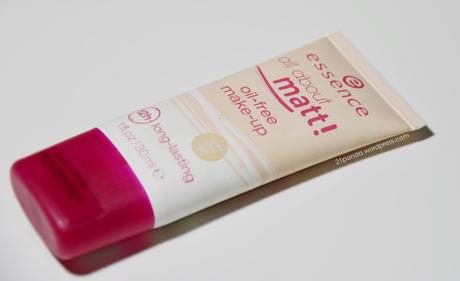 It is a 12 hour long foundation (which i highly doubt), mattifying, oil-free, gives a flawless radiant fresh finish, covers imperfections without clogging pores, long-lasting and moisturising. At lease these are what it claims to be.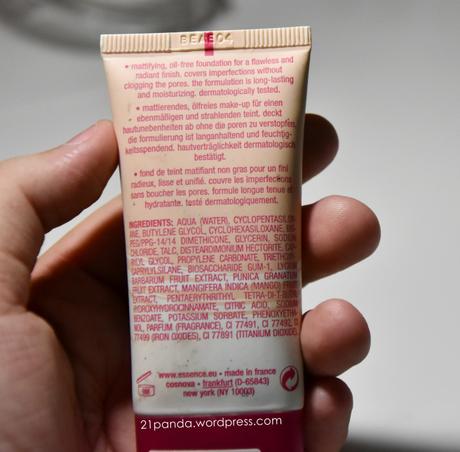 This contains 30ml of product, comes in a squeeze tube which is not bad, although i generally really love pumps.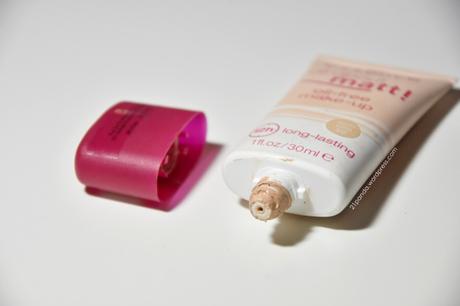 Ignore that dirty accumulation of product at the squeeze tube, i had this product for a while. The product comes out to be quite watery. But not surprising as the first ingredient is water.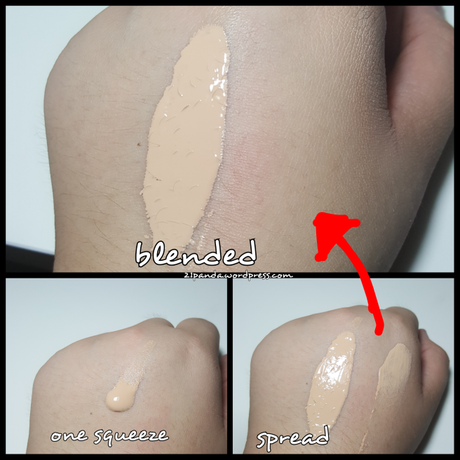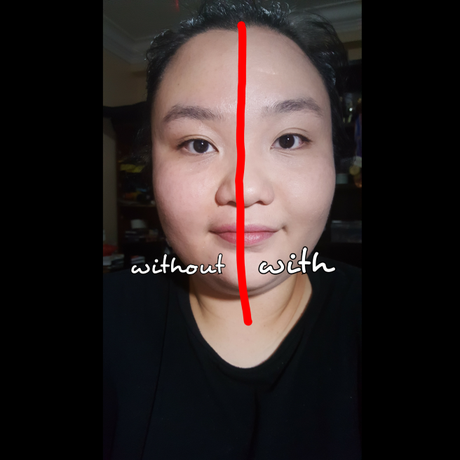 I decided to just apply half face first to see the difference and there is quite a bit of difference. I used about 3 layers of it, i would say this is a buildable foundation. 1 layer of it was about medium coverage. I have oily skin with lots of redness and big pores and with 3 layers, most of it is covered. Although i feel that some redness is sipping through.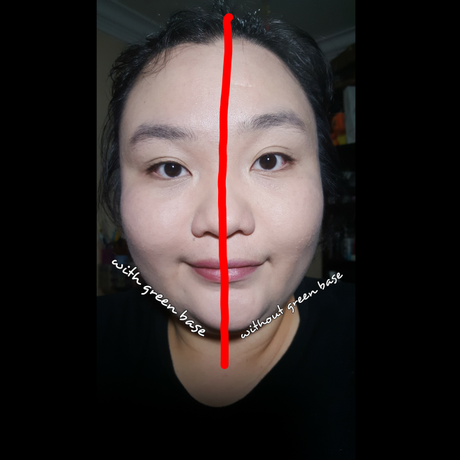 That's why i decided to apply a green base (The Face Shop Air Cotton base in mint)  before i continue to apply the foundation.
Final Verdict :
Squeeze-y tube with 3 shades only.
Buildable coverage, liquidy formula.
Has quite a strong smell to it but it is nothing bad-smelling.
Hides my redness and pores quite decently, definitely recommend to put on green base for people with redness like me
It is mattifying but not drying, feels tacky on skin but looks great for everyday use
Product do come off abit when touched
I noticed cakiness on my nose area.
Affordable (I believe it is under 8 SGD)
Great for everyday look/no makeup makeup look
Definitely not a 12-hour wear foundation, 4-6 hours is good.
Rating : 3.6/5