Yoohoo~! I'm glad to report that cult beauty brand THREE is finally available in Singapore – now they're know for having a truckload of naturally derived ingredients in their products so that you can haz good skin. Their Cleansing Oil is famed, but I've decided to start out with their cleansing foam.
Three Balancing Cleansing Foam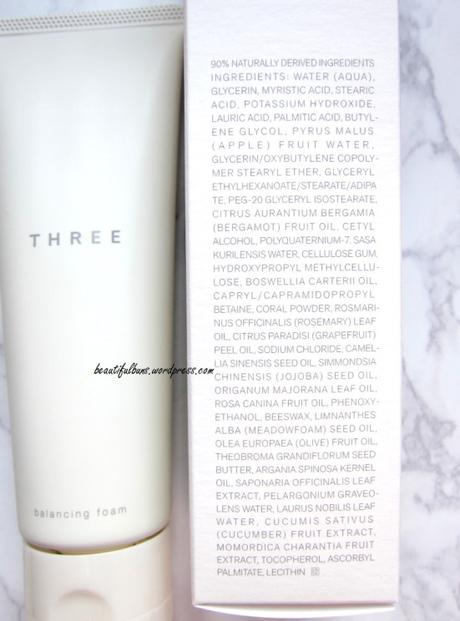 Note its 90% naturally derived ingredients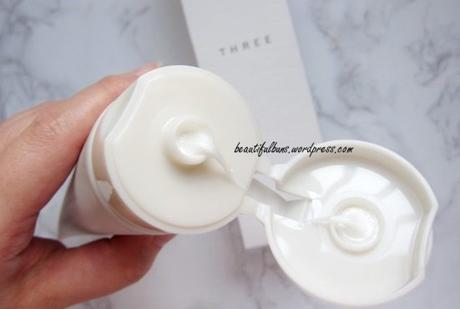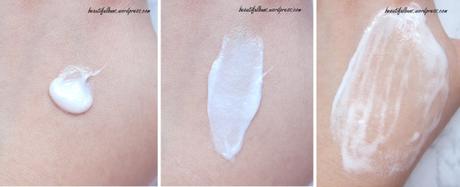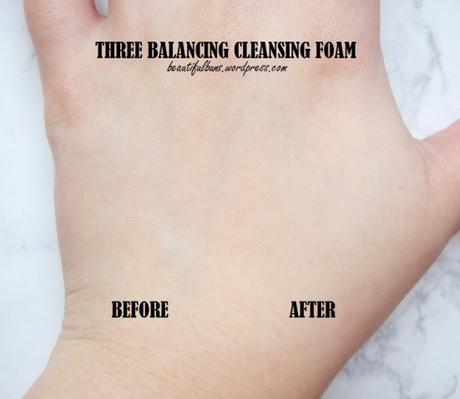 I say…
The Packaging: A normal tall squeezy tube with a flip-top cap. Nothing fancy, very functional and idiot-proof. It stands rather stably as well.
The Scent: A wondrous, glorious botanical herbal scent that I absolutely love. Each cleansing session is a scentsorial experience. Me likey!
The Texture: A thick cream that lathers up into a dense foam to help cleanse your skin. There are no micro bits etc.
The Verdict: I absolutely love this! For once, I'm really glad that the product/brand lives up to the hype – I'd actually heard so much about the brand that I was all but prepared to be letdown. However, this has an aromatic scent that's rather soothing and refreshing – therapeutic I might even add, cos it evokes sensations of going to an actual spa. That said, it cleanses well, and leaves the skin feeling hydrated and moisturised – really, the skin does feel boosted in terms of hydration levels, and yet gives a very good cleanse (and your skin doesn't feel too taut and stripped). There's an additional plus point of the thick cream lathering up very well, so you literally only need a 0.5cm-1cm dot of of product for the entire face, which means this will last a long time. Definitely one of my favorite cleansers so far. If i'm not wrong, it retails for SGD$70, and is available at Tangs Orchard, Level 4 at the moment.
Advertisements
&b; &b;