During my last trip, I stayed at Savoy Hotel cos I had two gal pals to share it with – for once I could stay in a proper hotel (vs my usual homely guesthouse). The hotel is really nice and is a decent 4-star hotel with good amenities and location (right smack in Myeongdong – I wouldn't have it any other way). Located right at its entrance is (one of the 100 outlets of) The Saem, so of course, it was one of the first few stores I attacked.
The Saem Eco Soul Waterproof Push Liner – KRW11,900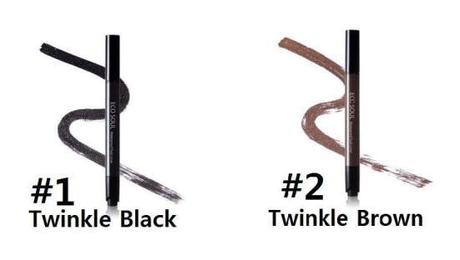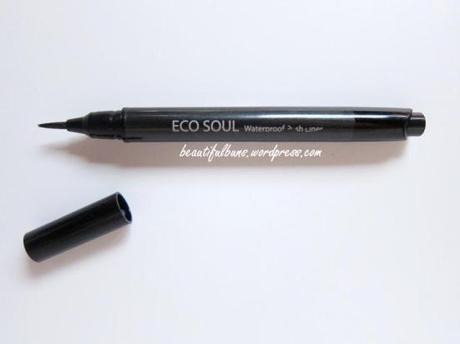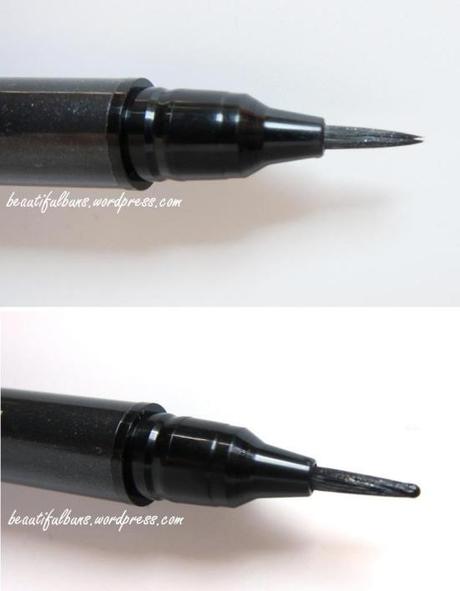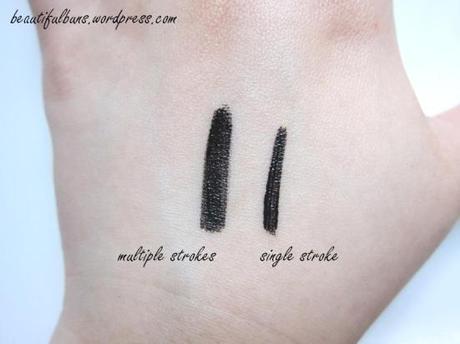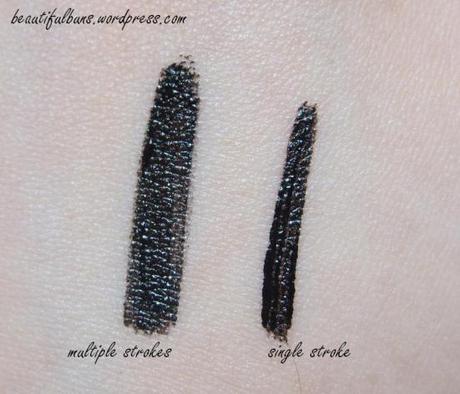 In Twinkle Black
I say…
In magazines, we always say "Isn't this the same (product) as the other 10,000 other similar (products)?" But in this case, it really, really feels like it's the exact same product as The Face Shop's Face It Maxx' Eye Twinkle Pen Liner.
The packaging is the same plastic casing with a click-push dispenser at the back.
It also has the same packaging issues – to get the ink flowing at the start, you'll need to click several times.
The ink dispensing is also somewhat irregular – sometimes it comes out in irregular giant blobs, and sometimes I'd click enough to cause a muscle cramp on my fingers and yet it won't have a single droplet.
It comes in the same two colours – Twinkle Black and Twinkle Brown (not by the same name but it's still black and brown with miniscule glitter specks).
The black is relatively intense.
The brush tip is soft and doesn't jab at my eyelids.
Thankfully, it's also equally budge-proof, smudge-proof, and relatively oil-proof.
What's more, ever since The Face Shop's Face It Maxx' Eye Twinkle Pen Liner was discontinued, I was using it sparingly, but now, I haz eyeliner salvation! I stocked up on this once I found it. hohoho.
Defo something you have to pick up if you're on the hunt for an all-day all-night long-lasting liner :D