So how was everybardy's CNY? For those who don't celebrate Chinese New Year, we basically go around to various relatives' houses bearing greetings, do some celebratory festive gambling and mooch free food hurhurhur. There's no better time than during CNY to pig out, cos the relatives will bring on all the delicious home-cooked food. The one downside is that you might get a lil hot and sweaty cos of the number of people gathered in one location, as well as the hectic rushing from one house to another. This is why I opted to use this sunblock from Sunplay 😀
Sunplay Skin Aqua Sarafit UV Milk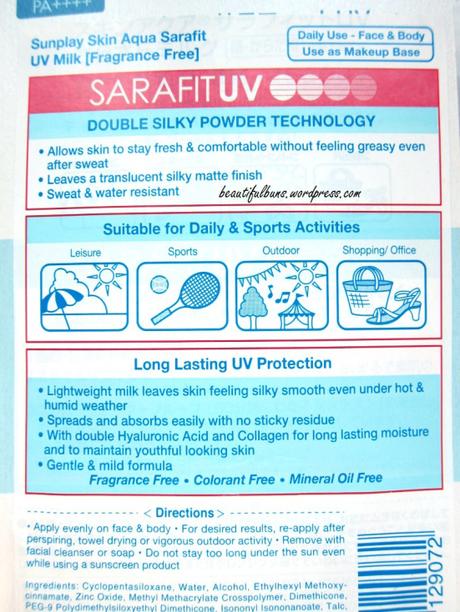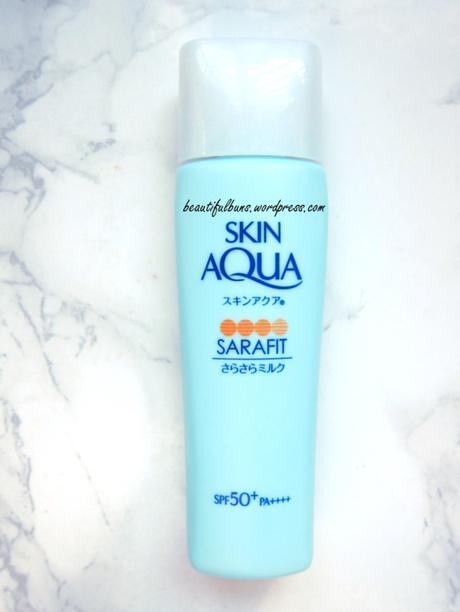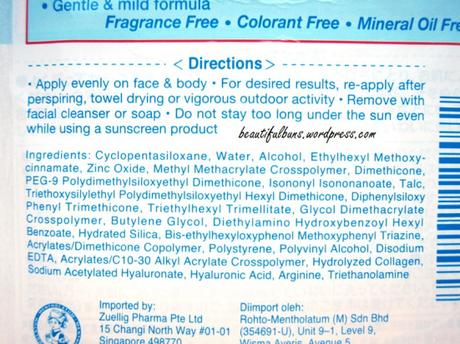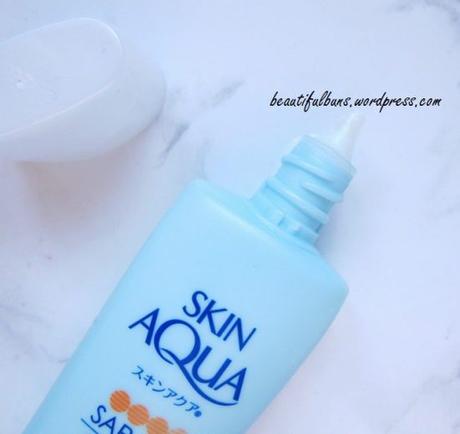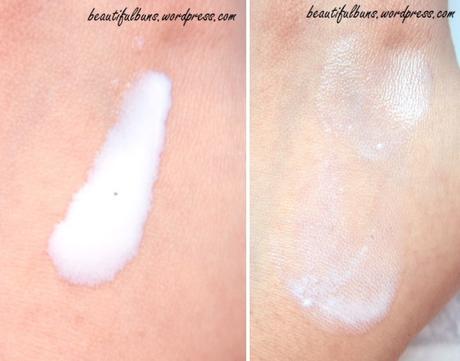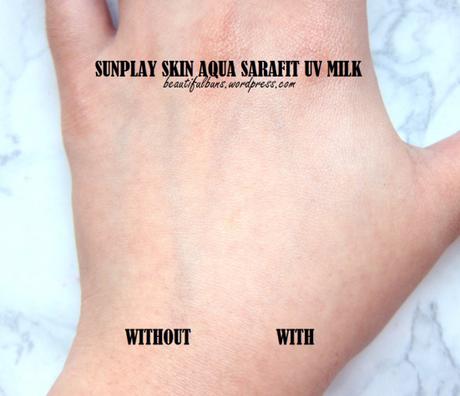 I say…
The Packaging: A plastic bottle with a screw-open cap and a tapered nozzle to dispense the sunblock.
The Scent: This is the unscented version – there's a scented version in pink.
The Verdict: A very lightweight sunblock that leaves a lovely velvety and slightly powdery finish – I love that it has absolutely none of the sticky, greasy feeling. It also doesn't streak when you perspire (unless you apply a lot?). I apply it both on my face and my body. It does leave white patches if you accidentally brush against dark-coloured colours though, which I guess is a norm with sunblocks and sunscreens. If you're looking for a super lightweight sunscreen that still has SPF50 (although this doesn't have the +++), this will be a good and affordable one to try out.