In a world of fancy cutesy packaging, some products that are more simply-packaged can get lost in the midst – but I'm sure this new foundation from Shu Uemura isn't one of them 😀 After all, it's like me – round, short and tubs, but I still hold my own against the hordes of SYT bloggers hurhurhur.
Shu Uemura Petal Skin Fluid Foundation – SGD$68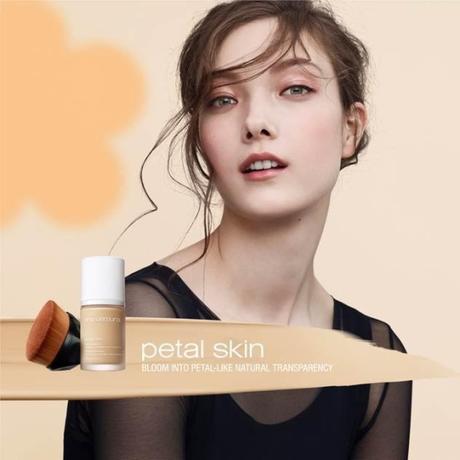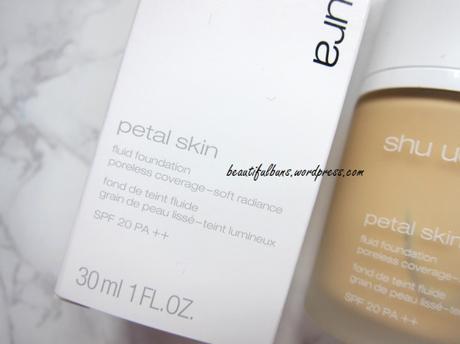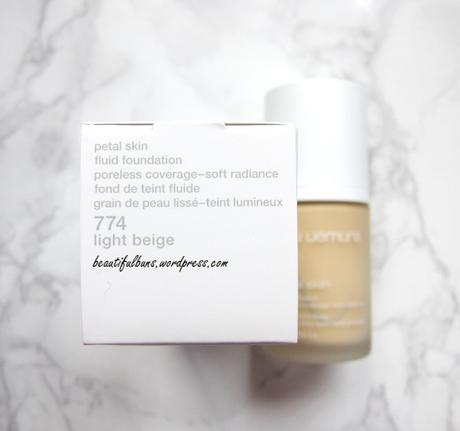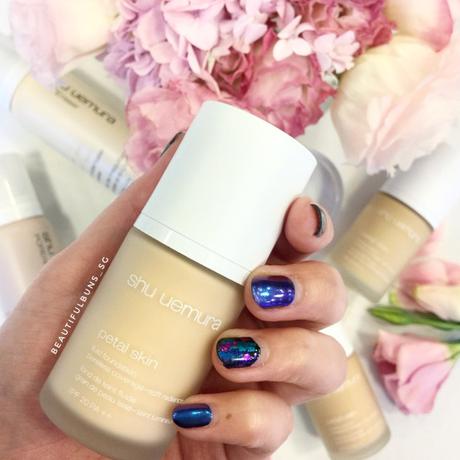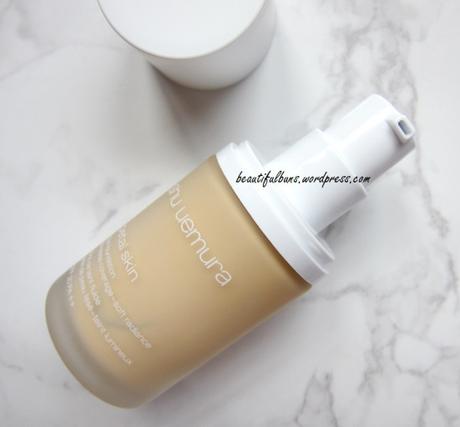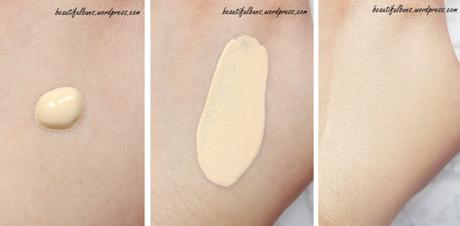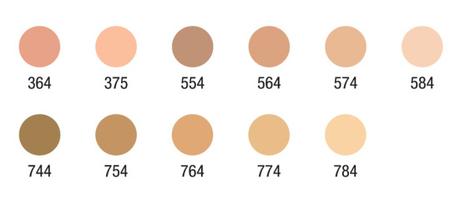 Available in 11 shades. Now if my memory serves me right, the 3– shades have pink tones, while 5– is neutral and 7– has beige/yellow tones. The higher the middle digit, the lighter the shade. i.e. 784 is lighter than 774.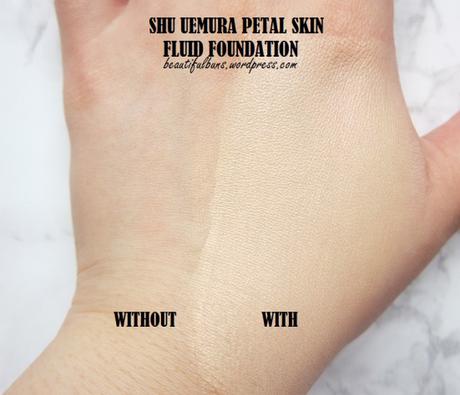 I'm using shade 774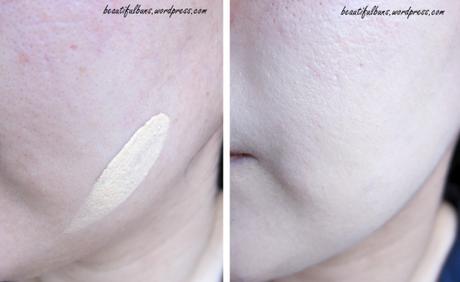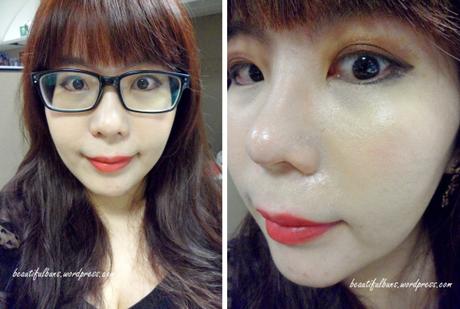 I say…
The Packaging: A relatively short rounded bottle. It's got a frosted matte finish, and the click-cap opens to reveal a pump dispenser for hygienic usage.
The Scent: Not much scent.
The Texture/Finish: Now general impressions of Shu Uemura are that it's a delicate, feminine Japanese brand, which might therefore beget the perception that its foundations will give a natural finish (like how its Blanc chroma cushion is). But yay, this creamy smooth foundation glides across the skin easily to give surprisingly high coverage with just one layer. It covers major blemishes and dark circles, and sets into a semi-matte finish with dewiness/glow on selective portions of the face, such as your cheekbones, nose bridge etc. What's more, I notice that it does cover up the enlarged pores effectively enough, and smoothening out the skin's surface too. All these, all while creating a finish that doesn't look overly made-up.
The Verdict: I'm very impressed with this – it's definitely earned one of the top spots on my list of foundations. It has average sebum control, with the skin showing some shine about 4-6 hours after initial application. I love that it doesn't oxidise at the end of a long day, but instead, slowly disappears. Another major plus point is its color range-  it comes in 11 shades that cater to a range of skintones. I've been using it with just my fingers for application, and there's not much need for blending – it doesn't streak nor cake. But if you're into brush applications, Shu Uemura has also launched a Petal 55 Foundation Brush (SGD$80) with a shape that allows for firm gripping – I know, I know, the brush does indeed cost more than the foundation ($68), but there's a reason (click here to read more). If you're looking for a new foundation, I'm definitely recommending this –  it suits my combi-oily skin type, and gives great coverage without weighing the skin down.
Advertisements