I like the fact that Korean stores are much more generous – anyone who's shopped in Korea will know what I'm talking about. That's right, the giant bunches of samples they hurl at us could form a mountain- in Singapore, the closest you'll get is an anthill. I received this product as a "sample" during Sephora's Beauty Day out last year. If samples were all this size, I'd never have to spend money on skincare ever again hohoho.
PureHeal's Propolis 90 Ampoule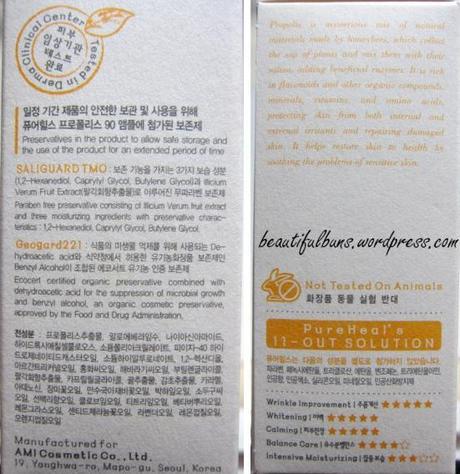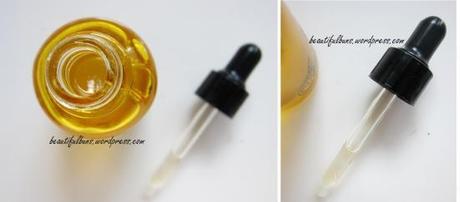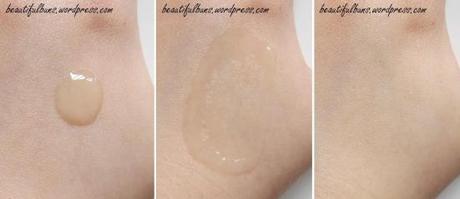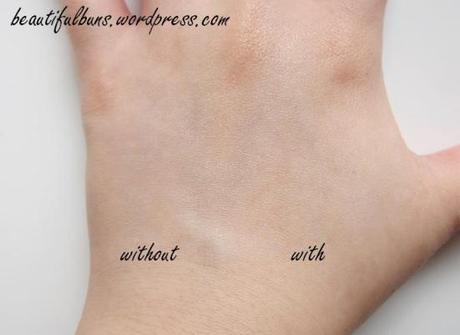 I say…
I'm pretty surprised to find a relatively unheard-of product in Sephora, a place where you'd usually find heard-of brands (think: Dior, SK-II, Clarins, Bliss, etc)
It comes in a glass bottle with a dropper system. The quality of the dropper is better than Skin Inc's (good lord that one gave me a cut the first time I tried to open it), but not as good as Belif's Peat Miracle Revital Serum Concentrate.
It has a nice honey-minty smell, which is refreshing and soothing at the same time.
This product is essentially propolis (from honey and bees and all that buzz), kinda like concentrate serum of honey goodness.
The texture is similar to Belif's Peat Miracle Revital Serum – a somewhat thick liquid that takes about 5-10 seconds longer than usual serums to absorb, but leaves not much residue (ie not greasy, not sticky).
My face seemed slightly healthier (more bounce to the skin) and also looked slightly more radiant – again, similar to the effects of Belif's Peat Miracle Revital Serum. I guess Koreans of the same feather flock together, especially when it comes to beauty and skincare hurhurhur.
However, the real reason I love this because it helped me to lighten several scars (on my calf). I know it's a weird spot to be testing this out on, but I've had pretty bad ingrowns long before I started my IPL sessions, and constant picking at the skin resulted in multiple scars on my legs which never really went away. But after applying this propolis ampoule, I found that the scars had lightened by quite a bit, and the skin texture had also improved. Yay!
I now know why Sephora chose to bring this brand in – you can get it at Sephora for a pretty affordable price (I think it was about 20-30+, but don't take my word for it. Will head down to check it out soon!)
0.000000
0.000000