Despite trying skincare products for many years, I noticed that my (beauty) balls haven't shrunk that much, but I do find that I usually start on a new brand by buying products that are least likely to irritate the skin. Besides the usual cleansers and facial treatment essences, this wash & scrub item from Primera caught my eye  –  mostly because le hawt hawt bodeh has a hugeee pile of skin that's not as easily irritated as the face heh.
Primera Body Scrub Wash Fresh-up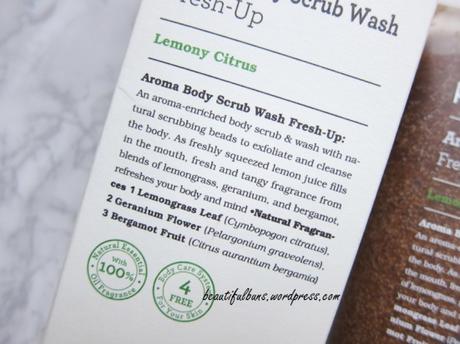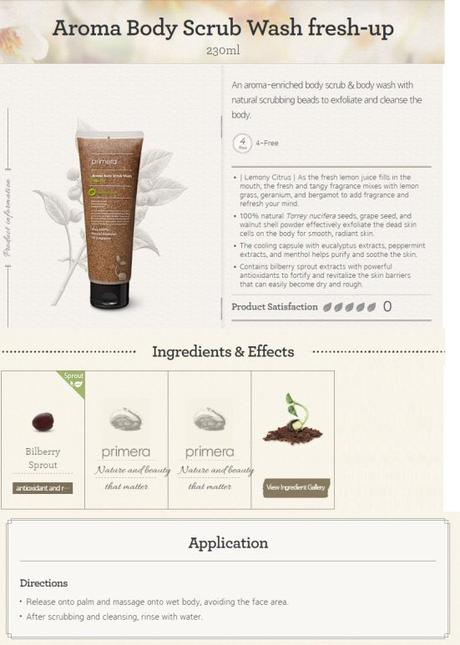 Credit: Image of product information taken from koreasnbymalaysia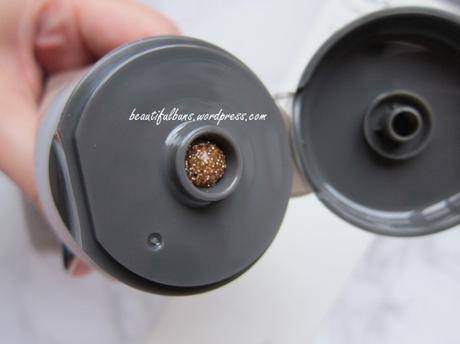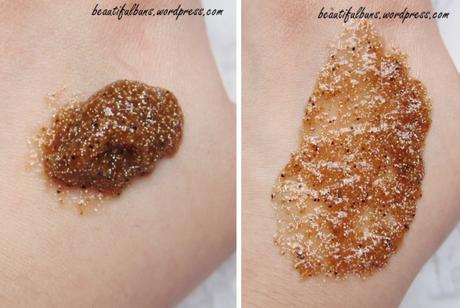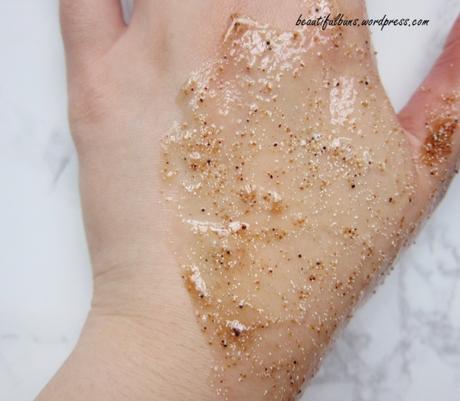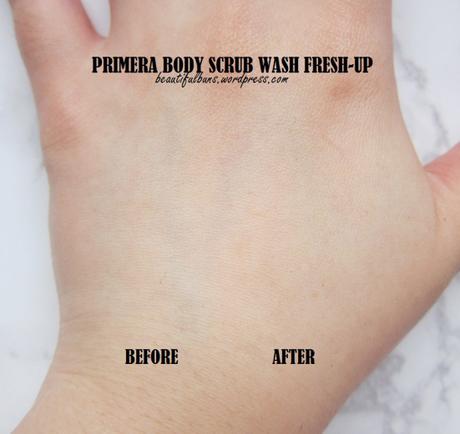 I say…
The Packaging: A tall squeezy tube that stands pretty firmly without toppling over.
The Scent: A refreshing citrusy scent.
The Texture: Now this is interesting. At first glance it appears to be any usual body scrub, but it somehow actually has a membrane of sorts that holds everything together. Think: eggs – they have this membrane that separates the yolks from the whites right? Also, whether it cooks (especially when it's a hardboiled one), there's this very thin, almost negligible membrane that helps when you're trying to peel the shell off. It does help in stopping the body scrub wash from dripping and slopping all over the body upon first application, but you do also have to make a slight subtle effort to "break" the membrane so that the contents can be spread out. If you drop a glob during your shower, you might find that it stays as a glob at the shower drain (and you'll need to aim some water sprays at it to disperse it).
The Verdict: I like it! It leaves the skin feeling refreshed, smoother, and with just an eensy weensy hint of the "clean skin" tight feeling, without make it feel too dry or stripped. My skin is usually easily irritated during and after a trip to a country with a drier climate, but surprisingly enough, this did not set off my skin at all. Yayness. There's also the plus point of it being a 2-in-1 scrub and wash at the same time. I did take note not to use this every day though – the scrubbing bits are slightly abrasive (not the smooth and fine types), and as much as I think I have thick skin, I didn't want to risk over-exfoliating my skin. 2-3x a week should be fine, and more on the elbows, knees or even the soles of the feet.
Advertisements