It's Friday, and it's time to let your hair down (or bun it up for a quiet night in)! I'm taking a short break from the cushion foundations and doing a more normal product review for today~ I've met Pony before at an Etude House event and found her to be extremely affable and down-to-earth despite having such a huge following. She's done collaborations with Etude House, as well as this one with Memebox. (Yes yes, I know she has her own makeup brand now – I must gets it!).
Pony x Memebox Easy Mix Block – S$15.50 (bought on Qoo10)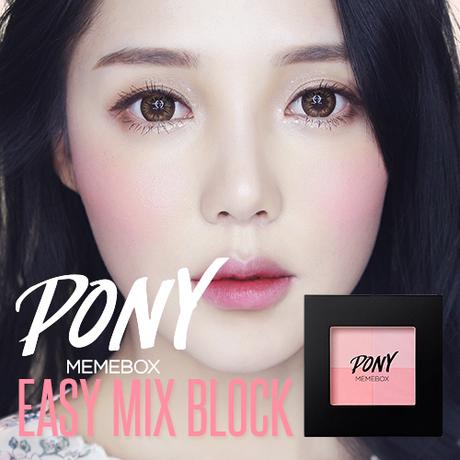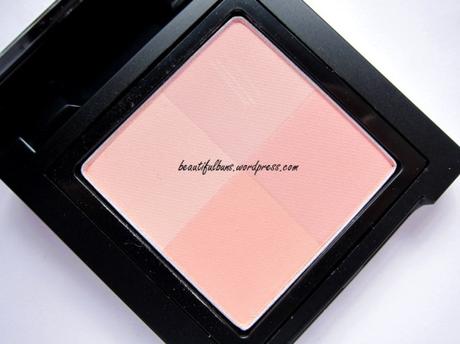 This is my photo – it's pretty close to their product photo, except that it's not as saturated in real life.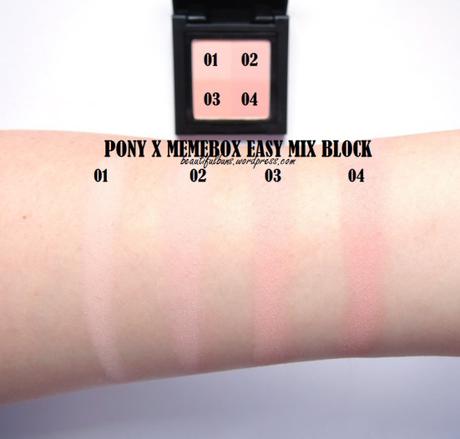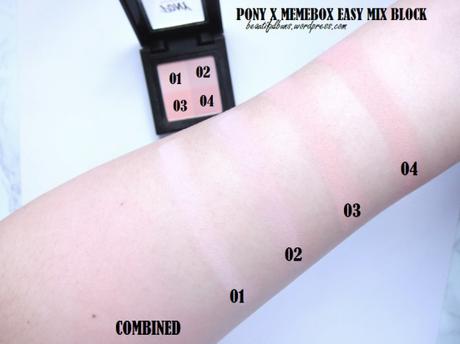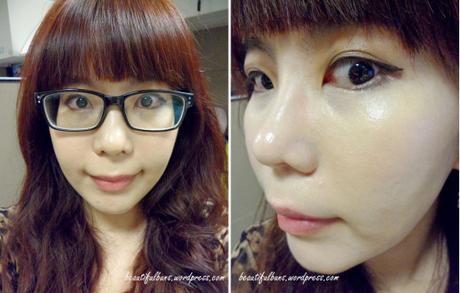 Face
:
Lancome Blanc Expert Cushion Compact High Coverage in O-01
,
Eyes
:
Nudestix in Twilight
I say…
The Packaging: A simple, fuss-free square pot that has a click-open lid. There are no applicators nor mirror. I noticed one thing though – whenever I close the product (with either a thumb supporting the bottom and a finger closing the lid, or vice versa), the pan holder the blush comes out quite easily. It's not a refillable product so I'm guessing either I got a piece that wasn't so securely fastened, or it's a design fault. Ah well.
The Scent: None.
The Texture: Finely textured powder grains that thankfully don't sink into the enlarged pores.
The Verdict: I like that aesthetically, it looks pretty cos of the segregation into 4 quadrants. I guess the basis behind this is to allow you to blend and shade colours to your liking – It could work for an eyeshadow, but it doesn't really work as a blush blush (considering that blush brushes are usually much larger). The brush head itself covers the entire product already (Will update with the cm measurements by today). That aside, I'm not much fussed cos it combines to form a very sweet pink with a hint of coral – there's a slight warm tone to this, so take note when you're applying your lip color. I don't know if there's a specific rule of thumb when it comes to applying lip and cheek colours – should they be both warm or cool toned? Anyhoos, I tried this blush on with a cool-toned IOPE lipstick that has hints of blue, and it kind of looks odd, so now, i'm wearing it with warm toned lipsticks. It's not very pigmented so you don't have to worry about over-applying – 1 coat is barely visible. It's a pretty decent blush I suppose –  lightweight, doesn't oxidise nor get patchy, and lasts an average amount of time (unless you be rubbing your cheeks like a kitty cat). I do think that it's very slightly pricier than the rest of the mid-market range blushers such as Etude House, Innisfree, etc – I bought this based purely on aesthetics heh. That said, I would continue using it.