During the last few years, there's been some hype about "treatment essences" – which are (in my opinion) essentially toners with more skincare benefits. The traditional toner has an image of "skin softening", "stripping", "removing excess makeup" etc. I guess it's a case of potayto, potahto – afterall, it's what your skintype is, and what benefits you can get from the product that matters, be it hydrating, brightening, exfoliating, etc. Now I'd heard a lot of hype about this Pixi Glow Tonic, (and I'd actually had it in my stash for at least 6 months or more -gasp-) and finally decided to try it out.
Pixi Beauty Glow Tonic – SGD$28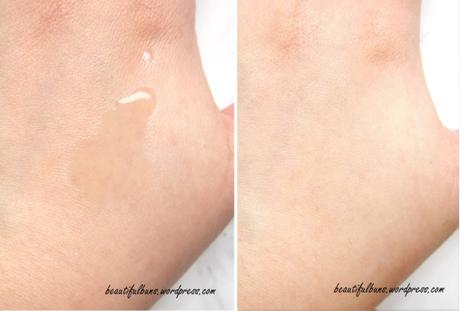 I say…
The Packaging: It's a simple and fuss-free plastic bottle with a twist-open cap and a small opening that allows the Glow Tonic to be dispensed easily (without overflowing, and without having to do that ketchup-bottle-arm-shake).
The Scent: There's a very slight floral scent, nothing that I would take note of (in fact, as I write this review now, I had to rack my brains to recall what's the scent. I finished the bottle a couple of weeks ago).
The Texture: It's watery – literally like water. It's absorbed really quickly into the skin, and leaves no residue on the skin.
The Verdict: I LOVE THIS. Granted, it looks totally nondescript – nothing that would catch your eye if you were strolling down the aisles of Sephora – but this works well for my skin. I've gone through numerous facials and facial screenings/close-ups scans, and a common takeaway I have is that my skin's surface radiance is being hidden, and I should exfoliate more. Well now, I can do it on a daily with this Glow Tonic that helps gently exfoliate your skin with its 5% glycolic acid ingredient. Let me preface this by saying I have oily combi skin, which can at times be sensitive (due to the large amounts of products I've had to try). This did not cause a massive breakout, and did not overly dry my skin –  I used it in the morning and night. It gave me skin a lovely radiance i.e. I'm assuming cos it helped remove all the dead surface skin cells, and my skin felt and looked smoother too. This contains AHA, which means you'll have to wear sunscreen on a daily to protect it (which is something you should be doing without reminder anyways). I did not feel any stinging sensation during application. That said, I've heard feedback that this might be slightly drying for those with dry skin, and I've personally experienced this, on days when my skin is a little finicky and drier than usual. Turn it down a notch to use once a day when that happens.
Would I buy it again? Here's a resounding YES.
Availability: Sephora Online (at the moment). It will be available in Sephora stores by the end of March 2018.
Advertisements
&b; &b;