I thought I'd come to a point in my life when I would be able to say no to buying new makeup; I was so wrong. Last month in Korea, I came across this product that not only looked cute, but came in a relatively small bottle, which means I'll be able to finish it faster. Heh. I guess that counts as a good enough reason to buy it, no? Plus, it's from Peripera, which is the sister brand of CLIO and also boasts the same strong colours.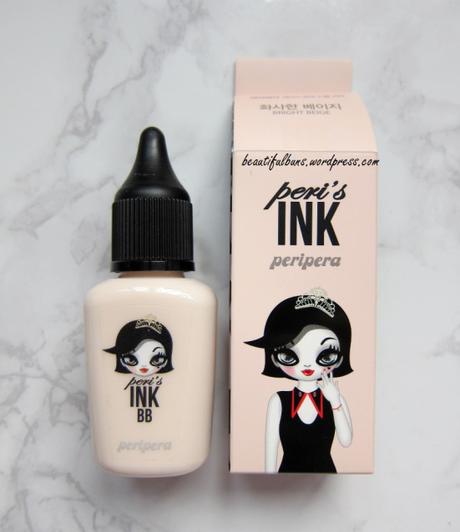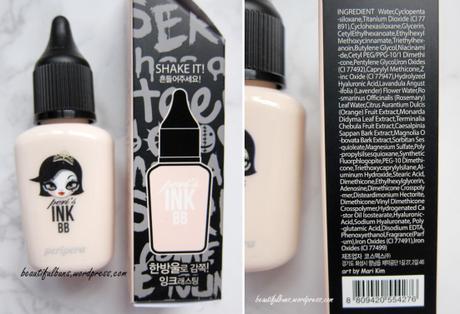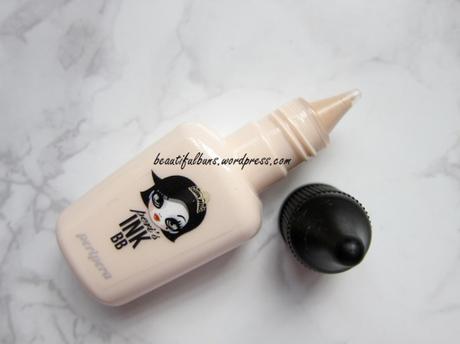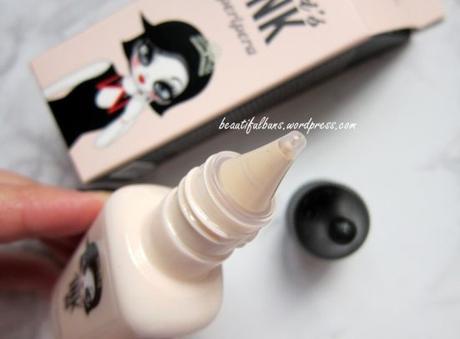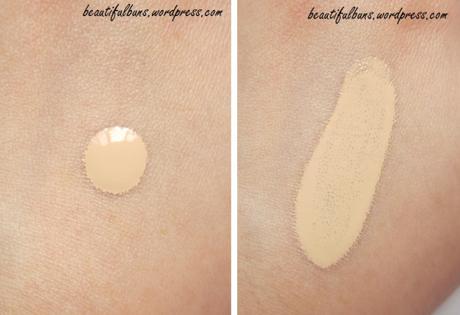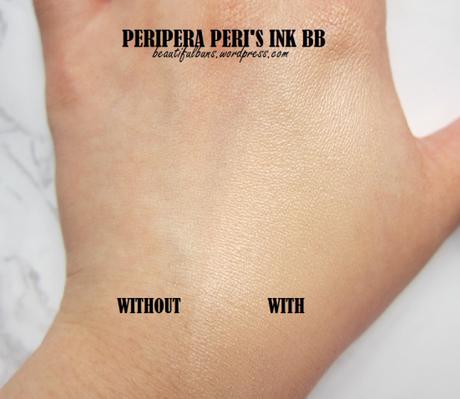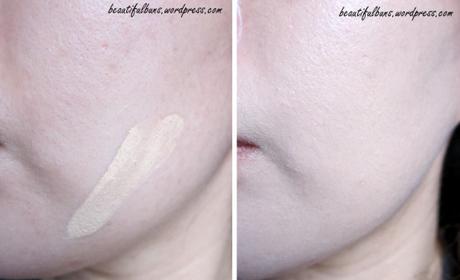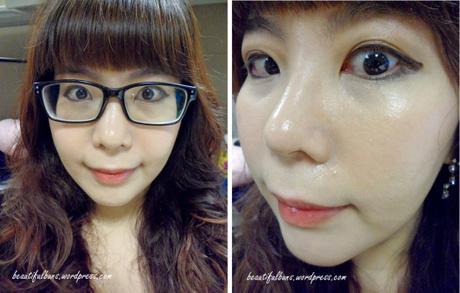 I say…
The Packaging: A cute little bottle that has a tapered funnel-like tip that allows you to squeeze out the "ink" (which is the BB). It can drip out if you leave it upside down though, cos it's not gravity proof. Otherwise, a gentle squeeze allows you to dispense 1-2 drops.
The Scent: A very faint fragrance – not much to shout about but hey at least it's not as odd-smelling as my Missha Soft Blending Cheek blusher.
The Texture/Application: It has a pretty lightweight texture just like Estee Lauder's Crescent White Hydra-Bright Essence Makeup which I just reviewed. However, unlike Estee (which only needs 1-2 drops for the whole face and has slightly higher coverage), this one requires a lot more (aka the normal dosage for any foundation/bb). It spreads easily and also blends easily too – there's no streaking and has a slightly dewy finish (about 40% dewy – 60% matte), and is "shinier" than Estee. It does give a natural and brightened finish, with most blemishes covered. You'll still need a concealer for dark eye circles though. Cos this is a lightweight product, there's also not much oil control, and my face started getting shinier after 2-3 hours. A simple blotting with a sheet of tissue paper solved it , but I could see some BB being lifted off (aka less remaining on the face).
The Verdict: A lightweight foundation that gives medium coverage – pretty decent I'd say. My oily combi skin did require some blotting help towards the middle of the day, as well as some touch-up assistance by the end of the day, but I did note that there was no oxidisation or patchiness, and it also did have a natural finish. Value for money I'd say – I think this is selling for a mere KRW12,000 or so. I'm quite a fan of Peripera products – the lip ink from the same range is superbly long lasting too.