People have been telling me for years that I should try Clinique's skin care range for my oily, spot prone, sensitive and down right unpredictable skin but I always scorned the idea of "designer" skincare in favour of natural and organic brands. That changed when I was given a free sample of the Clinique Dramatically Different Moisturising Gel when I bought two of their Chubby Sticks.
Wow...this stuff is good!! I have tried many different moisturisers designed for oily skin over the years and so far nothing has come close to this.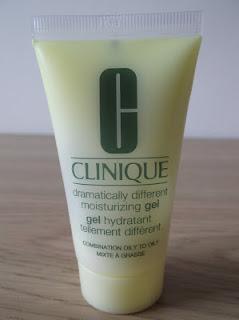 I was pleasantly surprised to discover that this product has more or less no scent to it. It's often the case that upmarket skincare and
make-up
brands pack their products with chemicals to give their products a strong smell or to make them look a pretty color and this can unfortunately be to the detriment of your precious skin.
Although this is moisturiser is described as a gel I would say the texture is somewhere between a gel and a lotion. You only need to use a very small amount, it is absorbed into the skin so easily and leaves a lovely soft, almost powdery (I know that sounds weird), matt texture to your skin. My make up gliiiides on after I've used this moisturiser!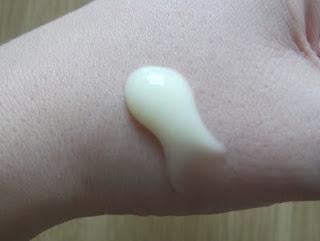 If you have oily-combination to very oily skin I can't recommend this product enough. It's £16.50 for a 50ml tube or £29.00 for a 125ml bottle. Get yourself down to your local Clinique counter if you're not sure about dishing out this much cash on a new product upfront, they are usually great at giving you little samples to take away and try first.
You may have read a previous post of mine about Quinoderm 5 acne treatment. I haven't had to use this at all since I started using this Clinique moisturiser, that's how good it's been for me!
However...I am sad to say that this product does contain parabens, lanolin and mineral oil which are three ingredients I try to avoid as much as I can. I hate it when I find a great product but it doesn't quite meet my strict standards as far as ingredients go! One day I will be 100% natural and organic.....just not today.
P.s In case you're interested lanolin is the fatty secretion on sheeps wool....yuck. It's probably in most of your skincare and makeup products including your lip products, so essentially you may have licked a sheep today.
Lisa x