I know the entire beauty community is going gaga over the Kylie Jenner Lip Kits, but thus far, I've never really been highly motivated to purchase one for myself – that's a mean feat, considering the fact that I usually buy at least 3 of each lip item that is launched. What can I say – these lips weren't meant for matte-ing hurhurhur. Since I've had a pretty good experience with Nudestix products (I love their Magnetic Eye colors as well as their lip + cheek pencils), I decided to try these out. That, plus the fact that most matte lippies come in liquid form – this is the first pencil/crayon type of matte lip color I've seen.
Nudestix Magnetic Matte Lip Colour – SGD$37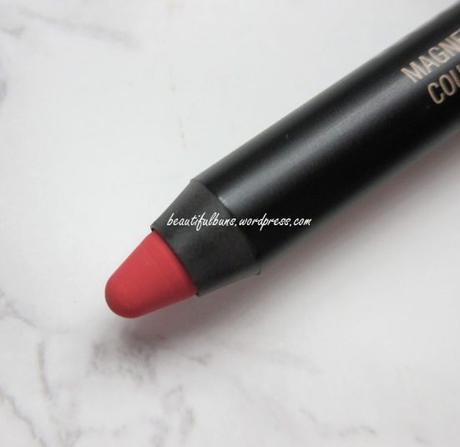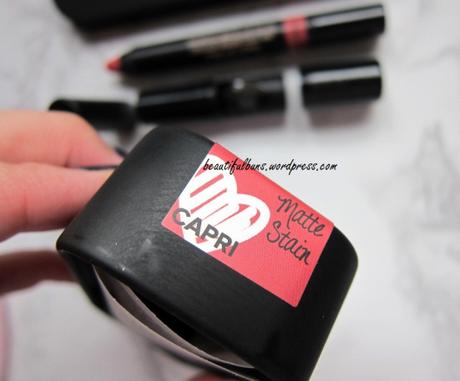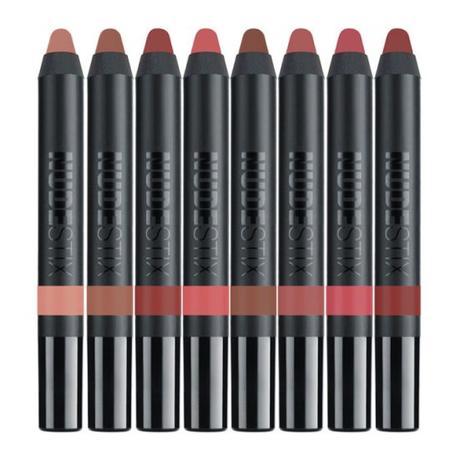 Available in 8 shades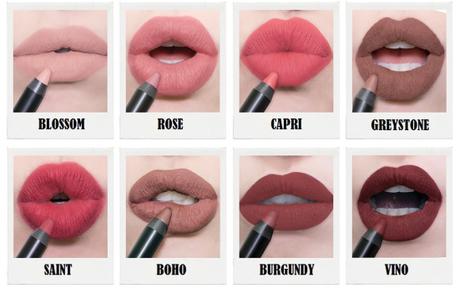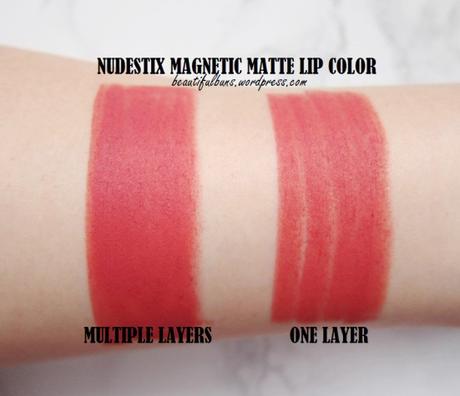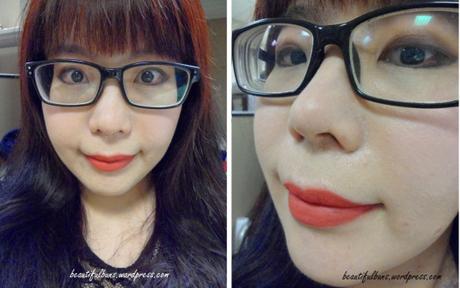 Face
:
La Mer Soft Fluid Long Wear Foundation
,
Cheeks
:
Mille Beaute Versailles Rosy Blush
I say…
The Packaging: It comes in a black tin can with an inbuilt mirror, as well as an accompanying sharpener. The pencil itself is 11.5cm, cap included, and about 1cm across. It's a relatively chubby pencil but gives a good grip.
The Scent: Nil.
The Texture: It glides on super smoothly and easily. One layer gives a high level of pigmentation – tbh, you only need one layer, although several layers will build the intensity of the color. Be sure to let the this lip color set – there's no need to smack the lips together (like how you'd do with your usual creamy-type lipsticks). Once it sets, you'll find a rather "dry" finish Because it's a matte-type, there's no feathering of the edges.
The Verdict: Surprisingly, this works almost as well as it's touted to. Their official website calls this #LipTattoo, and I must say it stays on for an admirably long time. After eating and drinking, the inner portions that are more exposed to the food/drink faded slightly. Otherwise, most of the product stayed intact. I do notice that this tends to emphasize the fine lines of the lips when you're not smiling. I like that there's no greasy/sticky feeling – it does feel like a second natural layer over your lips. Gentle rubbing with the fingers doesn't move the lippie much – which is a godsend for those who are always accidentally smudging their lipsticks, or having an errant stray hair strand stuck on the lips and then dragging the color along your lips when you brush it away (hurhur you know what I mean). After about 6-8 hours, if you rub your lips vigourously with a tissue, you'll find bits of coloured lip flakes on the tissue. Removal is surprisingly easy – a mild Bioderma Cleansing milk got rid of it efficiently. Overall, a pretty decent product that performs well even on my dry/chapped lips. They're launching tomorrow (2 February) at Sephora, so go on down and check them out~!