I remember reading somewhere that there's a current ongoing thing where a uni professor has encouraged students to grow their armpit hair for extra credit – female students. It's done so that they can go against the grain, and see what happens when they don't confirm to social norms.
Personally, I've never actually entertained this thought of letting it all go wild. But hey,  whether you're Bushy Pit,  Smooth Pit or Brad Pitt, the most important thing is to keep it clean. I guess this is what prompted today's review on this very literally-named Armpit Kit.
Nature Republic Cotton Armpit Kit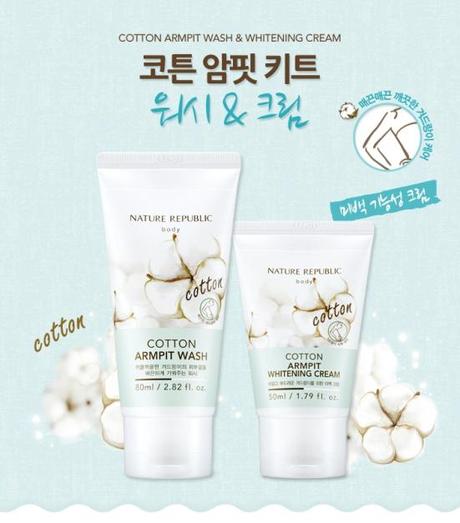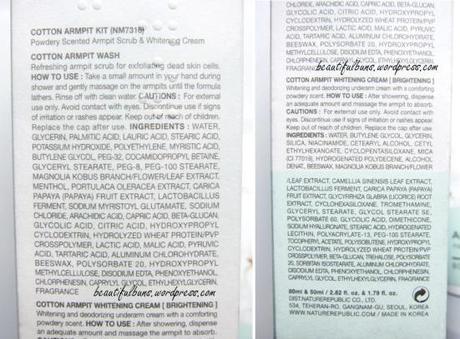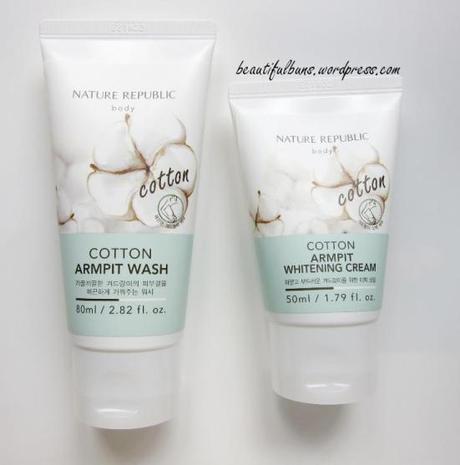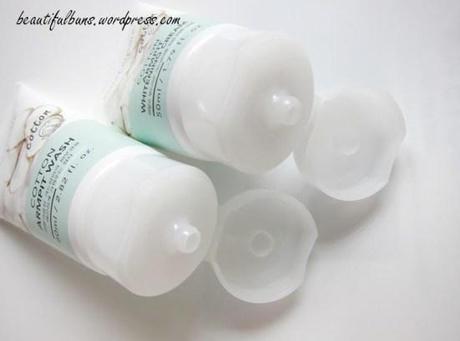 They both come in similar packagings – flip-top caps.
Cotton Armpit Wash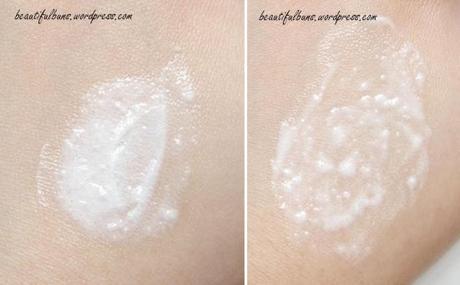 It's essentially a creamy wash with fine exfoliating grains.
I love, love the powdery baby-ish scent it has.
It leaves my skin feeling squeaky clea – no oily or stick after-feel.
It foams up pretty well and is easily rinsed away.
I daresay that there was a brightening / whitening effect, although I can't be sure if it was because of an actual improvement in skin colour, or it was because the dead skin cells were scrubbed away.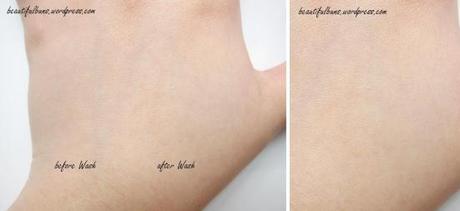 —
Cotton Armpit Cream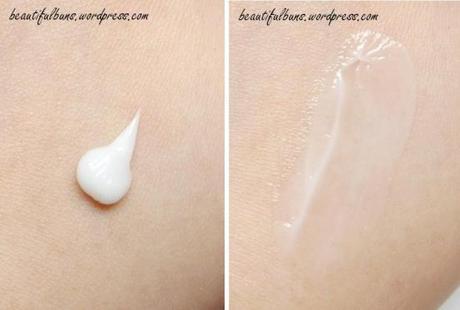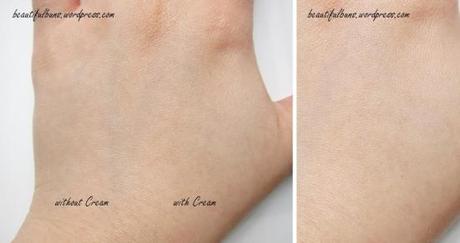 This is a pretty lightweight cream that's not sticky and not oily.
It has a similar  nice powdery baby-ish scent as the Wash.
It is absorbed really quickly and doesn't leave any whitish stains on my clothes.
I say…
Although the concept isn't new. I think this might be a new and improved version of its predecessor, the A-Fit Kit.
 Even if you use one on its own, you can see pretty decent results.
The wash alone will give you softer and smoother pits, while the cream will help refresh and soften your skin.
What's more, exfoliating constantly can help to prevent and reduce ingrown hair, so I'm totally gonna continue on this regime.
Considering that there aren't many care products for the pits, so it's worth a try if you're looking to improve your daily grooming regime.