This product is proof that you shouldn't judge someone (something) by its first impressions. During one of my hover-around sessions in Sephora whilst I waited for gal pals to complete their hauls, I'd actually swatched this on the back of my hands, and found there to be some very fine gold shimmers which don't't usually sit well on my yellow skintones. As I was about to walk away from it, le friends told me to try it on my face instead. And the next, as they say, is history.
Nars Orgasm Liquid Blush – SGD$50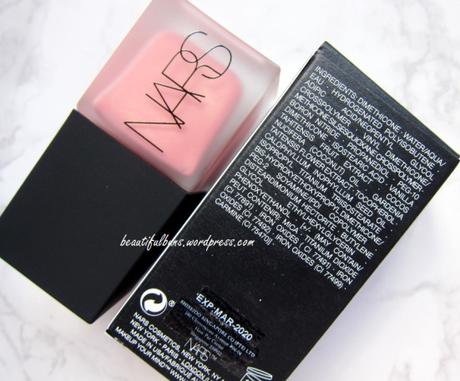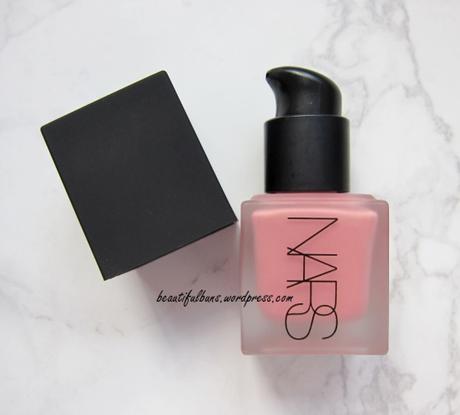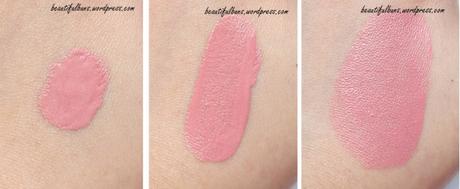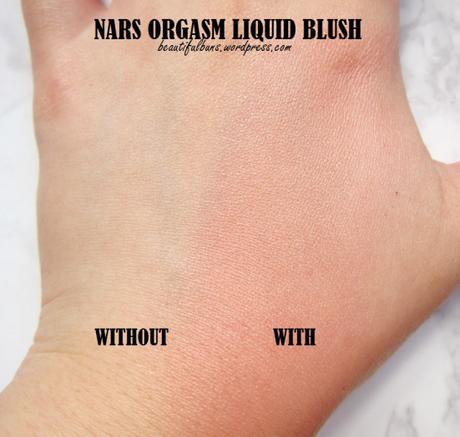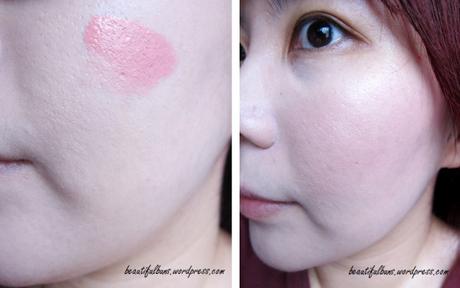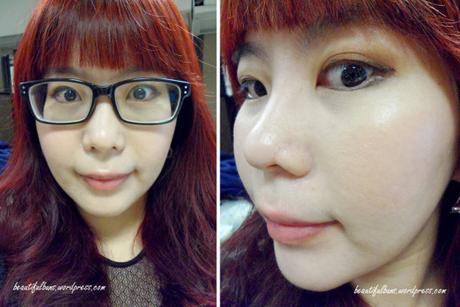 Base: Sum37 Dazzling Base (review to come soon!)
Face: Hera Black Cushion
Eyeliner: Make Up For Ever Aqua XL Liner (review to come soon!)
Cheeks: Nars Orgasm Liquid Blush
I say…
The Packaging: A square, short bottle with a frosted matte finish measuring about 7cm tall (cap included). The portion that actually contains the liquid blush only measures about 2.7cm high. It's a handy little bottle with a pump dispenser inside the cap.
The Scent: A mild powdery scent.
The Texture: Lightweight watery liquid that spreads super easily across the skin. The pigments are pretty strong – it's a dusky peachy pink rose with fine gold shimmers – but because of its consistency, it sheers out pretty well if you blend with your fingertips. It settles into a velvety powdery finish, but the light reflecting particles give it a very beautiful almost champagne-tinged glow from all angles that doesn't make yellow skintones look sallow.
The Verdict: Now I hear that this is one of the brand's most popular shades (in powder form), and it's no surprise why. The shade of peachy pink is flattering on all skin tones (be it pink or yellow undertones). Would you just take a look at dat finishhh. The consistency makes it easy to blend even for the makeup noobs (just dab and massage it gently into the skin), and it settles into a believably rosy flush that is glowy and radiant without looking oily.  It lasts for a pretty darn long time (I'm counting 5 hours without fading). Yes, I know it's slightly pricey, but a drop or two is more than enough for both cheeks, which means a little goes a long way. Definitely something you should try – head on over to Sephora nao.
Advertisements