Hi everyone!
We're back with another review and this time we'll be reviewing a mask that the ever popular Choi SiWon recommends!  Even if you don't know who SiWon is, this mask is from the growing brand called Mamonde which is one of the MANY sub-brands under Amore Pacific.  I originally picked this mask up because it was recommended to me by the lovely ahjummas (aunties) at the Amore store in Koreatown Galleria.  I was hesitant at first but since the price point was pretty nice, I decided that it was worth a shot and went back to get it.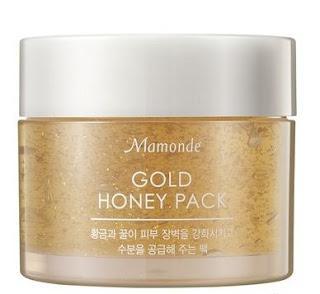 Doesn't it look so purrrdy? :) Yes, there's gold in it and yes, there's honey in it.  That makes the title of the mask very self-explanatory, huh? Haha, in any case, this mask has many capabilities that we will go over after the jump!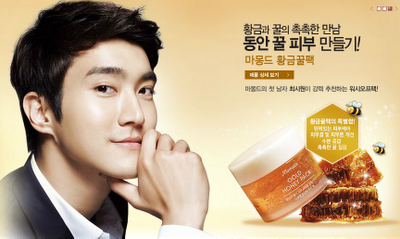 LOOK AT THAT BEAUTIFUL FACE! I mean.. skin! Haha, how can you possibly say no to that?!  This advertisement makes me want to hurriedly smear that pack onto my face in hopes of getting that flawlessly photoshopped skin, yumm! Lol, anyway, the effects of this mask were all in written in Korean but using my wonderful deductive skills (ahem, Google), I found a basic English translation.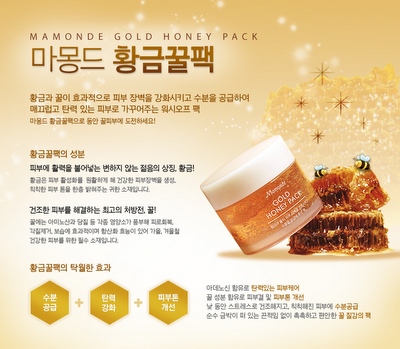 Claims
"This moisturizing mask features of course, Honey and Gold, which have powerful moisturizing effect to keep the skin healthy and moist. Honey has high moisture content while gold retains the skin moisture, strengthen the skin's barrier, and give it shine and elasticity. It regulates the skin's moisture balance and give it it's ability to retain moisture." -Hope in a Blog
Packaging
The packaging is GREAT in the sense that it's sturdy, prevents leakage and would not be easily crushed during travel.  I do like to travel with this mask quite frequently so this is always a plus in my book.  It also comes with a guard on top of the product to also help prevent leakage of the product although it would not happen for this particular product because of the texture.  I definitely like this packaging.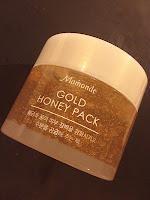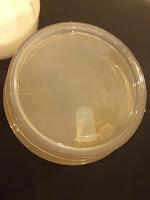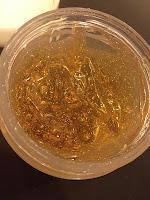 Ingredients
I could not for the life of me find an ingredient list but as soon as I DO find one, I'll be sure to update this post!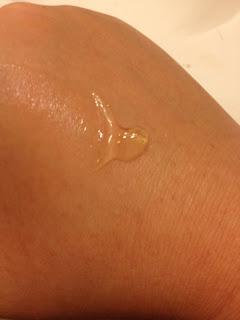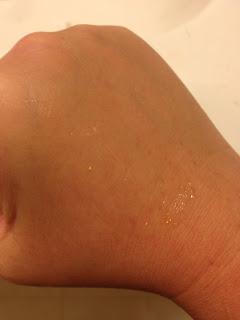 Directions
Apply a fair amount of product on clean face.  Gently and thinly spread the product all over face excluding the area around the eyes.  Leave on for 15-20 minutes or until product has glazed over.  Wash off with lukewarm water and continue with skin routine!
Thoughts
My initial impressions of this mask were so-so mostly because this mask is such a pain to wash off.  Since the texture is gel-like and sort of becomes sticky after drying onto the face, it's like washing off a sort of glue.  It took me a while to get used to this feeling and it wasn't until I bought the konjac sponge that I started to enjoy using this mask!
It definitely does brighten the skin and it also definitely leaves my skin feeling supple and smooth.  I quite enjoy this mask now and always feel like a million bucks because HEY! I HAVE GOLD FLAKES ON MY FACE!
The gold flakes don't absorb into the skin in any way and wash off with the rest of the product but I feel like my skin's elasticity has improved despite that.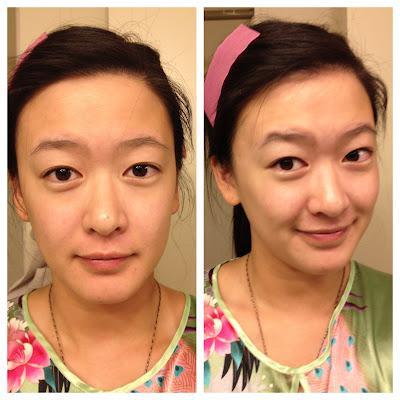 Overall, I think this mask definitely does what it claims to do and I wouldn't mind recommending this to other people!  If you don't have an Amore Pacific store near you, you could purchase this mask from the following places:
Korea Depart: $18.74 + S&H
Shop At Korea: $21.28 + S&H
SeoulGlamour on Amazon: $30.39 + 4.49 S&H
eBay: $18.00 + S&H
These websites should be approached with caution but I do trust SeoulGlamour.  I've bought lots of products from her without any problems.  If you do happen to have an Amore store near you, I would recommend purchasing from them instead of online sellers.
If I'm not mistaken, this mask retails for about $18.00 or so at the store.
Now for the prerequisite duckface for some laughs.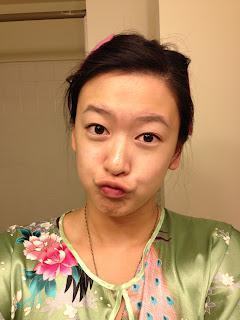 Rating: 4.5/5.0 stars
Have you tried it before? What are your thoughts?
Disclosure: This mask was purchased by SUPERbijinUP for review purposes.