Oopsie – sorry for the slight hiatus in the last two days – been crazy busy working my face off. Speaking of faces – MAC has launched a new Waterweight Foundation that's got a distinctly different texture from its other foundations, so here we go!
MAC Studio Waterweight Foundation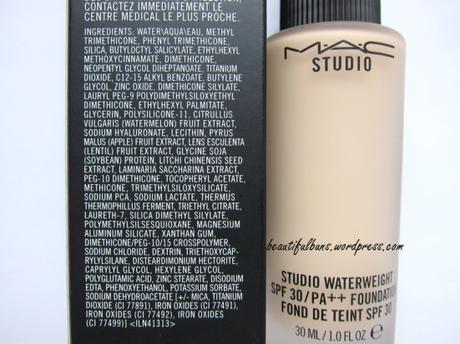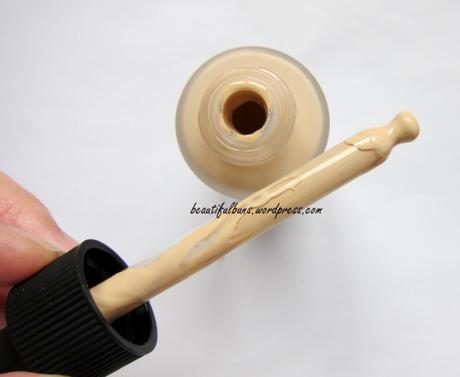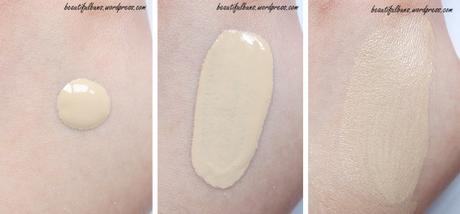 Shade NC15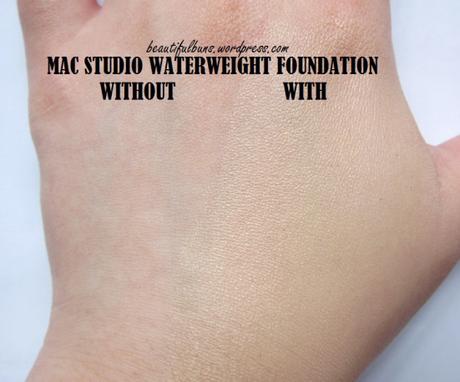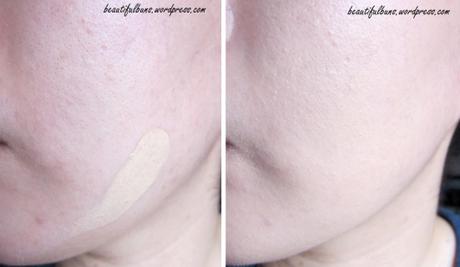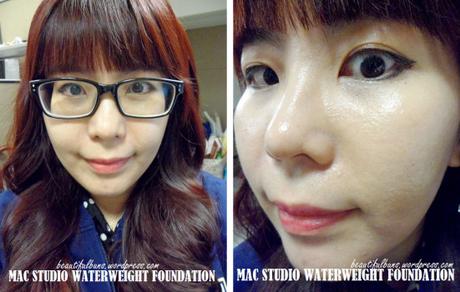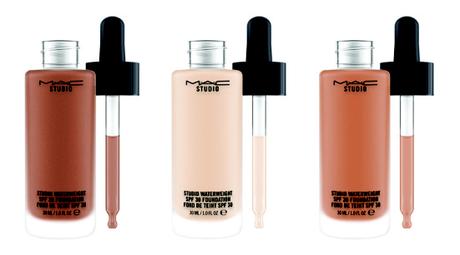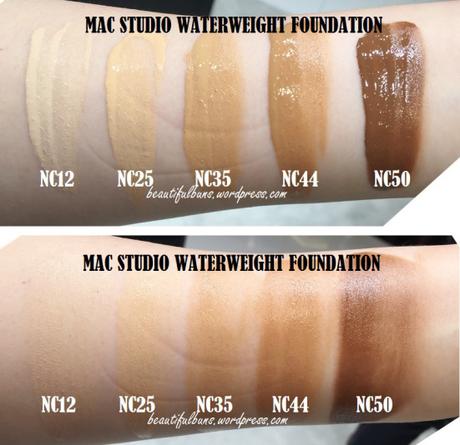 Swatches of some other shades! Sorry I didn't manage to swatch everything cos it was at an event where everyone else was pawing these new babies.
I say…
The Packaging: It's a dropper tool attached to the cap that's atop a frosted glass bottle. I use about 3-4 drops for the entire face.
The Scent: Almost nil – a very faint hint of powdery scent if you sniff it like a K9 dog.
The Texture: Surprisingly, unlike the DiorSkin Nude Air, it's not a very watery product. Its consistency is rather fluid but thankfully doesn't drip off the back of the hand, and isn't as thick as your usual foundations. It is very smooth and easy to blend into the skin.  In fact, I'm quite amazed that 1 drop alone can have so much pigment in it – it covers at least a good portion of my lower jawline and cheek.
The Finish: Upon immediate application, it seems to be a semi-matte finish, but it actually "blossoms" into a rather glowy finish that's a slight deviation from the usual MAC product finishes. It's lightweight and doesn't feel heavy on the skin. However, after several hours of wear, it can get rather shiny because its oil control isn't particularly strong (or perhaps it just can't beat my extremely hardworking sebum glands heh).
The Verdict: Because I've got a rather oily-combi skin type, I'd recommend this for those whose skintypes are either dry or combi-dry as it is rather hydrating (to the point where my skin looks "oily" but the oil blotting sheet yields nothing). In terms of coverage, this is more of a medium-high coverage (go for the Pro LongWear Nourishing Foundation if you want a high coverage). This requires a couple of layers to cover the dark eye circles, while sufficiently covering most of the skin blemishes. Overall, something I'd use for days when my skin is feeling slightly parched or when I need slightly more coverage for a short day out.