Helloooo everybardy! How's your week going? For an odd reason, this week seems excruciatingly long – I have no idea why, but it just seems that way. Perhaps it's because this week's Rupaul Drag Race episode was a letdown (scratch that – the entire Season 7 has been a total letdown), which makes me feel rather mehhh and nostalgic and missing the older and more fabulous seasons. I sometimes wonder why MAC stopping sponsoring them, considering the fact that MAC has super strong colours and are perfecto for drag queens. Ah well. The mysteries of life.
MAC Pro Longwear Nourishing Waterproof Foundation – SGD$62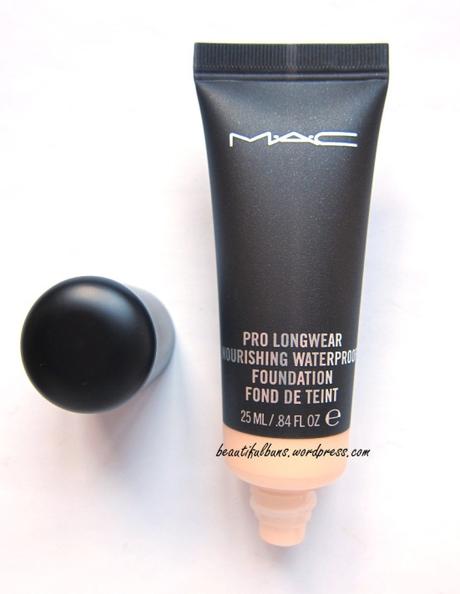 Available in a total of 16 shades – NC and NW 15-50
Just a little background: MAC's color system is divided into NW and NC tones.
NW (neutral warm) is for those with cool, pink undertones
NC (neutral cool) is for those with warm, yellow undertones.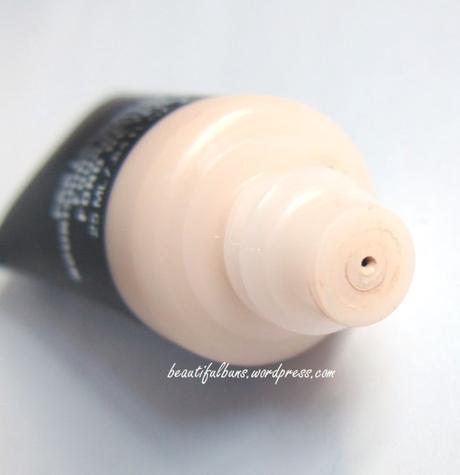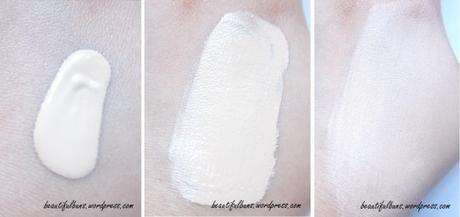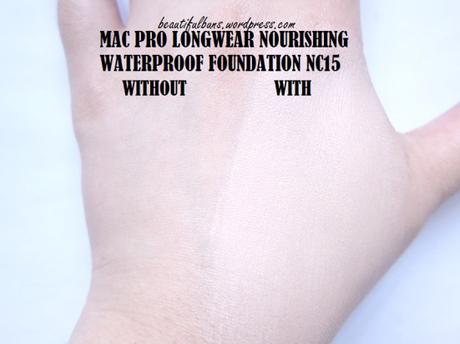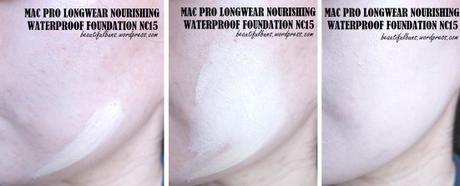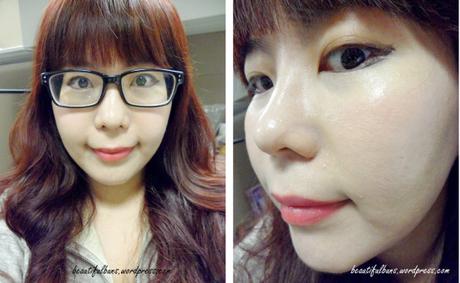 No highlighters applied on the face today, but you can still see some slight glow (or shine) at certain portions of the face.
—
Here are most of the shades swatched – I think I missed out a couple (cos of the ginormous mountain of new MAC products I had to plow through at their office), but most of the shades should be here :D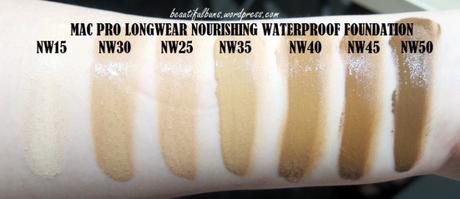 NW (neutral warm) is for cool, pink undertones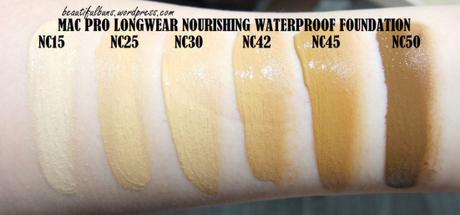 NC (neutral cool) is for warm, yellow undertones.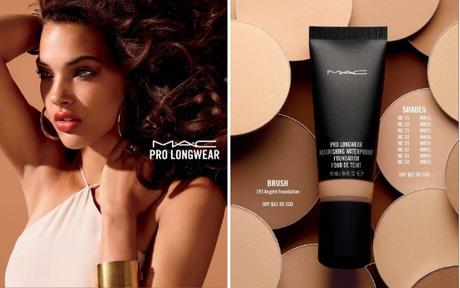 I say…
The Packaging: It's a surprisingly small and compact little tube about 11cm including the cap. Excluding the nozzle, the portion of the tube that's filled with product is only about 8.5cm tall and about 2cm across in diameter (note that this has a tapered top). The pinhole through which the foundation is dispensed is relatively small, so it's easy to control.
The Scent: None. It smells kinda like the usual MAC non-fragrant powdery products.
The Texture: It's a really smooth creamy foundation that's super slightly on the thicker side. It does go onto the skin smoothly, but it's the sort of foundation that doesn't "travel" very far i.e. from the corner of the nose to the mid of cheek, instead of all the way to near the ears. It kind of reminds me of the DiorSkin Star Foundation, which some have said to be "sticky", but I just find that it's just less spreadable (like 60% melted butter instead of 80% melted butter). I'm guessing this is due the heavier and more intense pigments (which I'll cover in the next para). After blending with the fingers, there's a slight layer of powder on the fingers (which is probably because of its almost-matte finish). Also, it doesn't feel heavy but it tends to have a rather "heavy" finish because of its intense pigments – as though you've applied 2 layers of your  usual foundation in preparation for your hot date. Cos of this, try to let the first layer set before you apply the second (if needed) to avoid overbuilding the foundation. I went with 1 layer and I was perfectly fine with what I saw.
Beauty Tip: You can also use this on its own as a concealer!
The Effect & Verdict: The pigments are intense – the coverage is no joke. If you're looking for the gungho commando of MAC foundations, try this. The coverage is high, with a surprising infusion of glow (about 90% matte and 10% glow). It covers almost all my blemishes and dark circles (just be sure to blend on a smaller surface area instead of pulling from one corner of the eye to the other). The oil control is medium-to-high, and I only had to blot after 6-7 hours. It is waterproof as stated, so I'm pretty happy about that  There's not much oxidisation, but it may not sit so well on dry skin because of its relatively high matte finish, so be sure to have moisturised skin or apply a primer before this. If you're fretting about the price point for this rather tiny tube – well, a little goes a long way in terms of coverage, so you won't be needing a restock that soon anyway. Overall, it is a pretty decent foundation from MAC that I know I can count on in times of ShitFace Days.