To me, makeup / cosmetics are like a drug – once you start you can't stahp. Seriously, I tried – without lippies, I looked all washed out and pale, and I was thinking "holy momma, I actually went around looking like that for so many years?!" Ah well, the foolishness of youth – kinda like the times I used to wear bell-bottomed jeans and thought I looked really awesome. And also of the time I wore Cross Colors jeans as well as lemminged for Alien Workshop jeans. Yes, I hereby give you permission to judge my long-ago fashion choices hurhurhur.
MAC Mineralize Rich Lipstick – US$22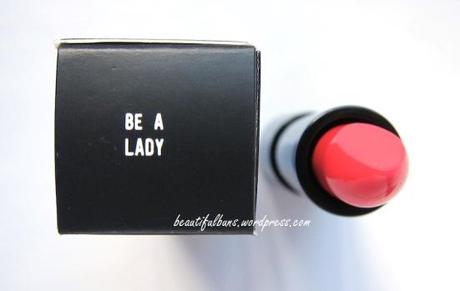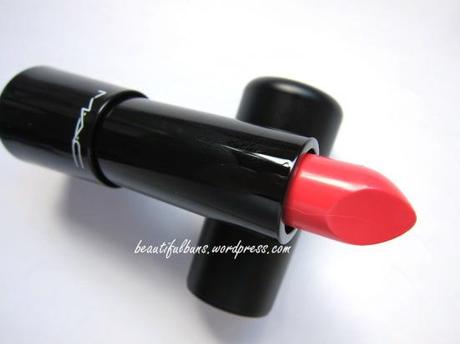 In shade Be A Lady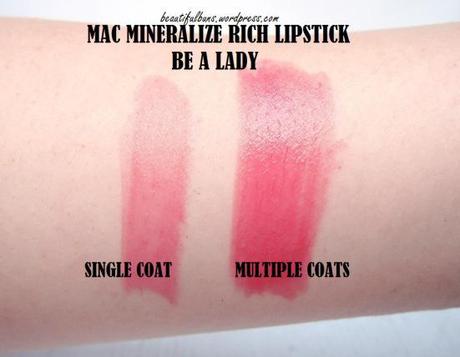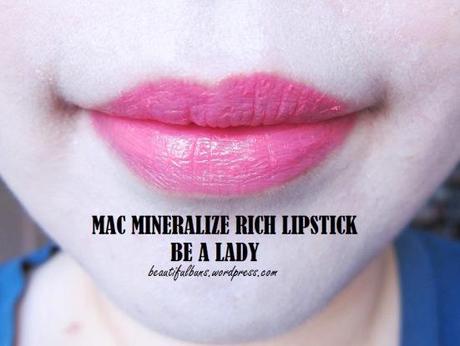 With several coats of colour on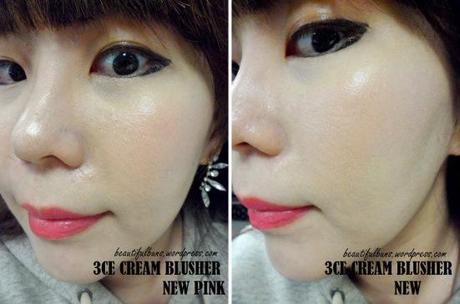 with the
3CE Cream Blusher
on as well as this Mineralize Rich Lipstick
I say…
The Packaging: It's a slight deviation from the usual MAC lippie that looks like a bullet – this one has a slightly concaved tube body and has a cap with a magnetic closure.
The Texture: It's smooth and somewhat creamy – even though its name says "Rich" (which might conjure images of something creamier), it is actually more hydrating/moisturising/glossy. It's easy to apply and doesn't drag on the lips.
The Colour: I'm an eensy weensy bit disappointed with the colour payoff – the lipstick itself looks a vibrant poppy coral-cherry red, but the actual colour came out less pigmented and more glossy. Because it's not as creamy, it tends to sink into the fine lines of the lips as well as cling to the flaky bits, thus emphasising them. (Yes I know that I could and should scrub my lips before application as well, but you know, I'm jus' saying).  That aside, it has a decent gloss/shine factor and helps hydrate the lips too. Oh yes, and it doesn't feel sticky/greasy, with a relatively cheery colour too!
The Verdict: The colour in itself is rather pretty (except that it doesn't quite live up to the expectations you'll get when you look at the lippie) – it's normal-bright (not neon-bright) and has a good level of gloss, and left my lips feeling slightly moisturised. Even after several hours of wear (without eating), the colour remained pretty intact with a slight matte finish. It definitely has more colour than Aritaum's Ginger Sugar Lip Balm, but less colour intensity than Aritaum's Honey Melting Tint (which also happens to be more affordable but also slightly "stickier").