Yasssssss MAC finally has launched its very own cushion foundation! It's got a shiny rainbow reflective case too (well, the sticker on it at least). It may be slightly slower in getting on the bandwagon, but hey, they say good things are worth waiting for, right right?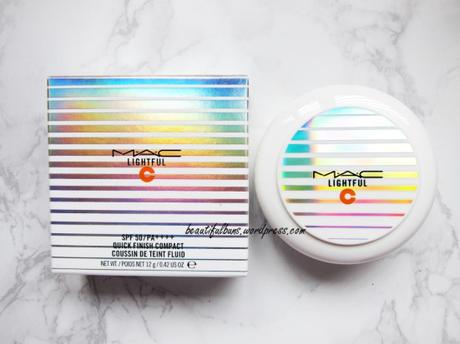 MAC Lightful C Quick Finish Compact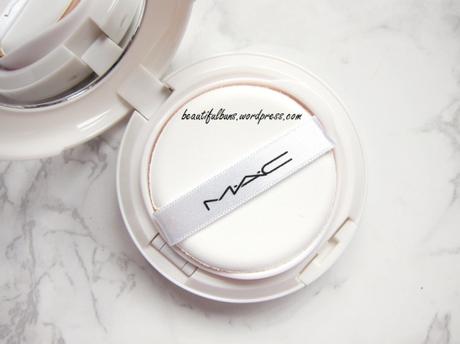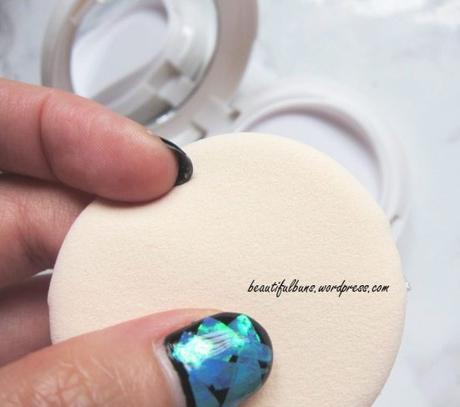 Psst: My shattered glass nails were done at BeauMax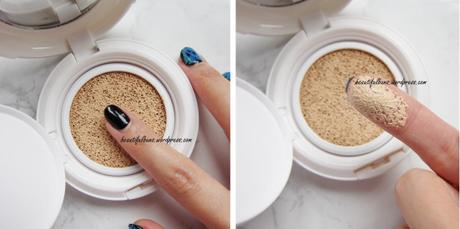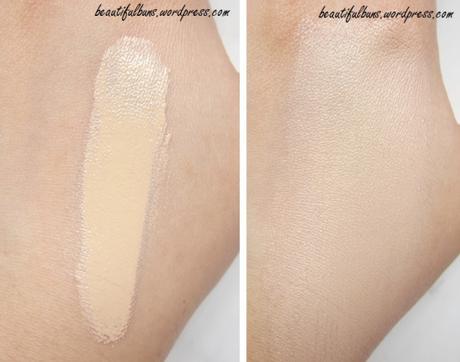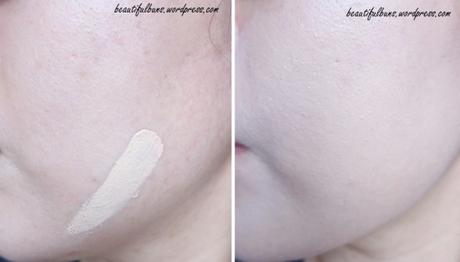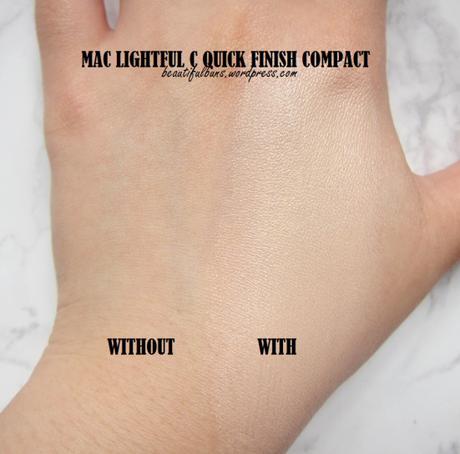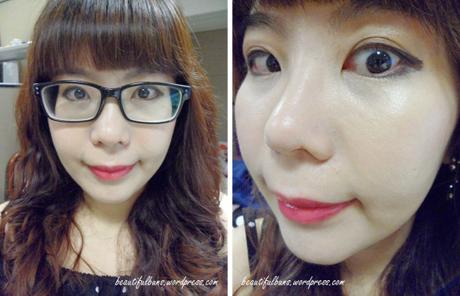 Cheeks
:
Missha Soft Blending Stick Blusher,
Lips
:
Givenchy Rouge Interdit Vinyl in Fuchsia Illicite
I say…
The Packaging: The usual compact casing that has a built-in mirror and airlock tray that functions as a sponge holder too. There's nothing out of the norm here – everything seems to be a standard-issue item of your usual BB cushion.
Refill Compatibility: With none. Not even its sister brands Estee or Bobbi.
The Scent: Not much of any scent actually.
The Texture/ Application: It goes on mostly matte (yay!), has relatively high coverage (double yay!) and gives a brightening effect (triple yay!). This can cover most blemishes, including the dark eye circles. After spending the entire day (about 6-7 hours) in the dry airconditioned interior, I noticed slight patchiness on areas that sebum is produced, which is my case are the chin and nose areas. Fret not though – this can be easily remedied by blotting with a sheet of tissue. I do note that using this to touch up on drier skin types can also result in very slight patchiness – it's probably best to mist your face prior to touching up/ or apply a hydrating primer before first application. There's no oxidisation thankfully.
The Verdict: Generally a pretty good product that sits well on my combi-oily skintype. It lasts slightly longer than average (say around 6 hours), and doesn't have that too-shiny dewy effect, which is always a plus point for my skintype. The coverage is rather good too. It has some slight oil control properties as well – I didn't have to blot much with a blotting film, and a sheet of tissue pretty much did it. Should you get it? Yaaasssss.