Hi Everyone!
It's been a while but I've been lining up a whole bunch of reviews for all of you!  It's just going to be slightly hectic for the next couple of weeks for me since I'll be traveling around quite a bit!  But never fear! I will do my best to keep you all updated :)
As you all can see, today's review will be about this facial moisturizer/cream that I picked up from LUSH a couple of months ago! I usually like to take my time for many facial products mostly because it really takes a while for skincare products to work effectively.
For those of you who have never heard of LUSH, this brand has become a pretty big phenomenon.  I don't know about you but I was pretty excited to try their products after hearing about it! They were originally known for their bath products such as bath bombs and the like.  Their biggest selling point was the fact that all of their products are handmade and fresh.  
They've received numerous praises due to their green policies and their drive to promote cruelty-free cosmetics.  Essentially, this is one of those brands that have gotten popular not only due to their awesome products but their awesome philosophy as well.
According to their
website
:
Vanishing Cream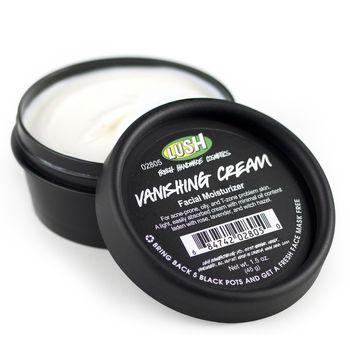 We're about to tell you something that might sound contradictory. If you have oily skin, you need to moisturize your face! It all comes down to skin care basics; if your face is oily, it's compensating for something. Set things right with Vanishing Cream. Our lightest blend, Vanishing Cream contains balancing lavender absolute, pore-tightening witch hazel (which helps brilliantly with eliminating blemishes) and grape seed oil to soften. Use daily to balance oil production for even, clear skin. 
Features
Light as a feather: If you have blemishes or oily skin, you could use a pot of our Vanishing Cream.
Suffering from blemishes? Add a dab to Grease Lightning to your skincare routine.
Moisture, without the residue: We blend shea butter into Vanishing Cream to lightly condition the skin, without leaving a heavy residue.
Read more about this product after the jump!
Packaging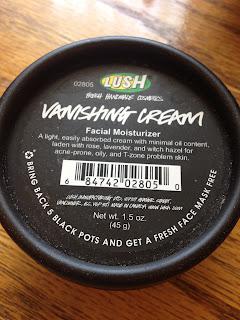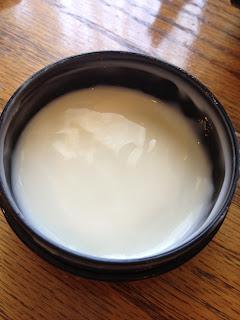 I love the idea that these tubs were recyclable and they give you the incentive to do so by printing it on the label!  The packaging is pretty sturdy and can withstand pressure on top of it.  My ONE HUGE complaint about the packaging is that you HAVE to make sure it's twisted TIGHTLY or else you'll lose a lot of the product during travel.  I was so SAD that I lost almost half of the product during my trip because it didn't travel well.  This pot was supposed to last me a long time since a little dab goes such a long way!  If you want to travel, make sure to screw it on tightly and also pack it in a plastic baggy!
Ingredients Linseed Infusion (Linum usitatissimum) , Water (Aqua) , Rose Water (Rosa centifolia) , Lavender Honey Water (Lavandula augustifolia) , Organic Grapeseed Oil (Vitis vinifera) , Honey (Mel) , Stearic Acid , Organic Jojoba Oil (Simmondsia chinensis) , Witch Hazel Extract (Hamamelis virginiana) , Fair Trade Organic Shea Butter (Butyrospermum Parkii) , Cetearyl Alcohol , Triethanolamine , Camella Oil (Camella japonita) , Lavender Oil (Lavandula angustifolia) , Neroli Oil (Citrus amara) , Geranium Oil (Pelargonium graveolens) , Glycerine , Tincture of Benzoin (Styrax benzoin) , *Geraniol , *Limonene , *Linalool , Perfume , Methylparaben , Propylparaben **Just a note but I love the fact that they provide a "LUSHopedia" in case you want to know exactly what you're putting on your face.  Very nice transparency.  Not usually seen in companies selling skincare products or any other product for that matter. 
Directions After cleansing and toning your face, put a dab on your fingertip and pat gently onto clean, slightly damp skin. A little bit goes a long way. Re-apply as often as needed. Thoughts The texture of the moisturizer/cream is very silky and it is very evident that a little goes a long way on this product.  It literally only takes a dab or two to cover the entire face and make it feel moisturized.  I really like the feel of it and I also liked the fact that it had some ingredients in it to counteract acne/pimples.  I don't have severe acne by any means but I do break out sometimes.  The salesgirl recommended this to me based on that and I did like it.
Main problem in the first week or two of use was the fact that I grew pimples! I was utterly shocked and thinking that this product was doing the opposite of what it was supposed to!  After about two weeks, the pimples quickly disappeared and stayed at bay unless it was a severe case.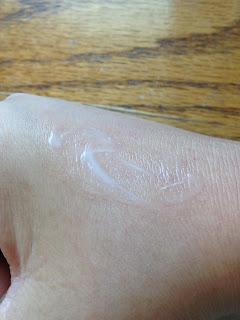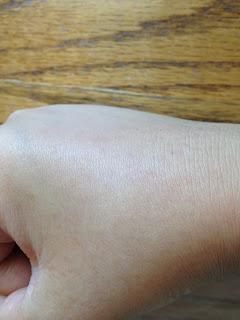 My next thought was the oilyness of this product.  Although this product uses the least amount of oils out of all the other moisturizers sold by LUSH, there still seems to be a troubling amount of oil.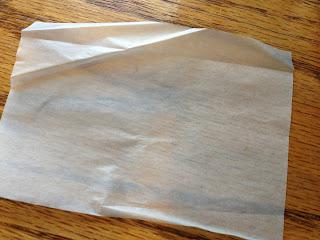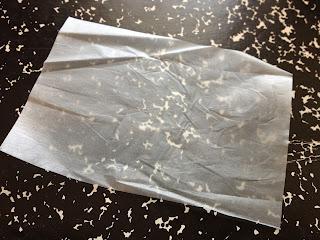 Quite a bit of oil for such a small amount of moisturizer but this is STILL a great moisturizer despite that.  The only thing is that I would not continue using this for the summer because it really contributes to my makeup melting off my face by the end of the day.  It will be a dream for winter time, that's for sure!
The price seemed pretty steep initially but considering how much you would use per day, it's actually very decently priced although it doesn't stay for very long.  The shelf life for this product is about a year, give or take, due to the minimal amount of preservatives/stabilizers they place inside the product.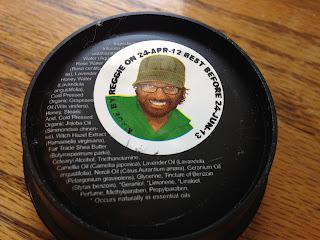 Bottom line, it moisturizes, it helps prevent acne, and it's lightweight.   I think it's best for winter and not used during summer because of the oil factor.
I'm pretty excited to try other LUSH products!
Rating: 3.5/5 stars
Have you tried it before? What are your thoughts? Do you like LUSH products?
Disclosure: This product was purchased by SUPERbijinUP for review purposes.