From time to time, my mind fails me, and then I spend some time beating myself up like the house elf from Harry Potter. First, there was the time I finished an entire bottle of Sulwhasoo Eye cream without doing a review (eek!), and last night, in the midst of clearing my beauty stash, I came to a horrible realisation that I have not yet done up a review for what must be one of Laneige's best-selling products ever. Zomg I haz to now ask for forgiveness from the Kbeauty gods that reside in the penthouse of the AmorePacific office at Signature Towers in Seoul.
Anyhoos, this little baby has been sitting on my dresser for months and quietly and efficiently doing its job – kinda like a house elf too, if you ask me.
Laneige White Plus Renew Original Essence – SGD76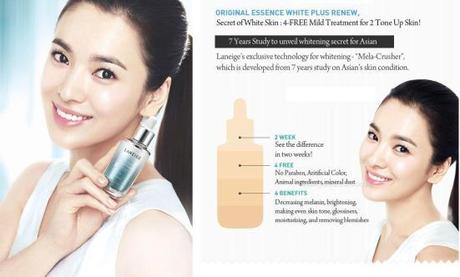 Doesn't Song Hye Gyo just inspire you to want to buy a bottle and then pose like her? And then perhaps my skin will miraculously become that awesome too, just by posing like that. hurhurhur.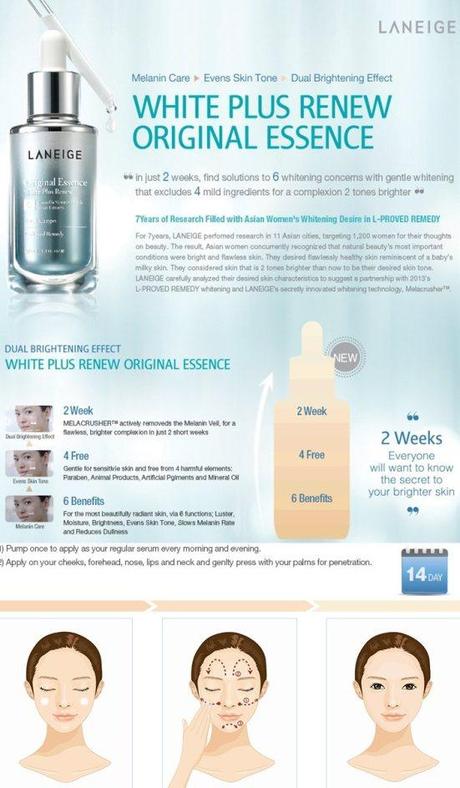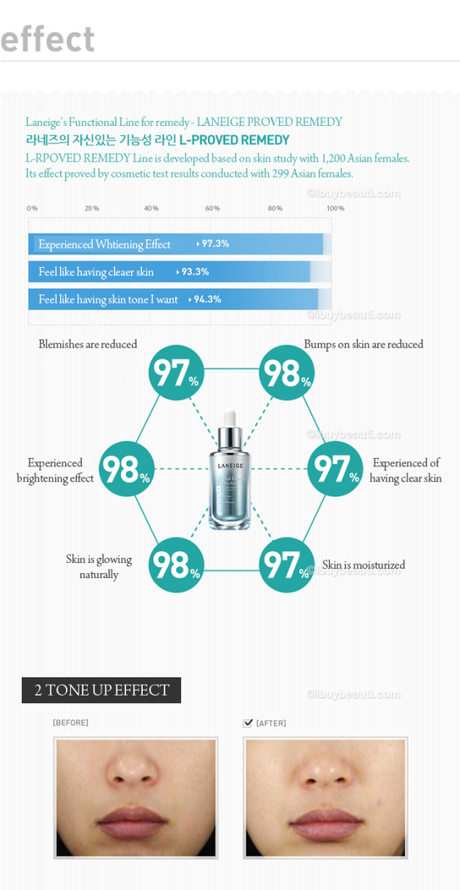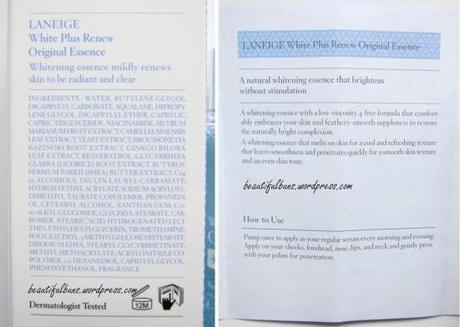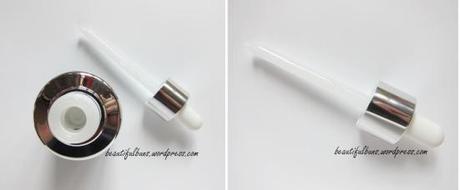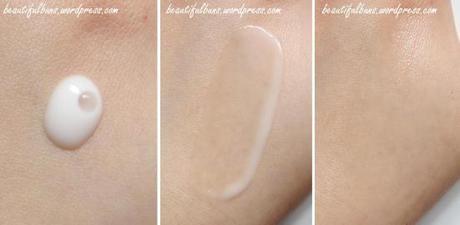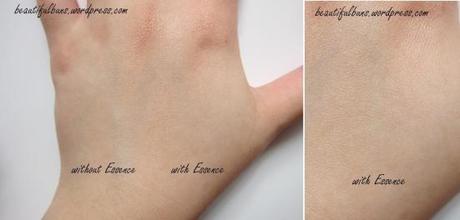 I say…
I first encountered this product when I attended a beauty workshop by Laneige some time last year – and I've been quietly and faithfully using it ever since then.
It comes with a dropper delivery system, and the dropper isn't one of those made-in-china flimsy types. Instead, it's a good quality dropper (the rubber squeegee portion is solid enough, and the pippette portion doesn't feel too fragile)
The recommended usage is two pumps twice a day, and despite my larger-than-average face, that's sufficient for me. At the end of application, press your palms down onto your face in order to gently warm the skin and to enhance absorption.
The scent is amayzzing – kinda like your usual Laneige products but a tad sweeter.
It's a milky and emulsion-like, but is actually an essence/serum.
Apply this after your usual skin booster, toner and emulsion.
It's uber quickly absorbed, and leaves the skin feeling somewhat velvety without any sticky/greasy trace.
It's touted to show results in just 2 weeks – and guess what? It has shown some results for me

:D

I found that my skin become slightly more radiant and was less dull. I don't have much dark spots on my skin, but it's supposed to help lighten pigmentation and dark spots as well.
I also noticed that the icky pimple scars lightened slightly, and I yam sooo happy about it. Nobardy wants to look like a leopard, no matter how sexy they may prowl.
Overall, a pretty decent whitening and brightening essence worth investing in. Go go Gyo, buy a bottle and you may look like Song Hye Gyo (from perhaps 3m away?) heh.
0.000000
0.000000