Anddd it's been a while since I uploaded a review – sorry guys, been really busy cos of work, tonnes of events, and also prep time for my upcoming NYC trip – whutwhut!
Anyhoos, it's never too early to start packing, especially since I have a tendency to overpack. Since it's NYC, I cannot afford to do my usual throw-everything-in stunt again, which means I have to now streamline the makeup items I'll be bringing along.
Laneige Pore Control BB Cushion- SGD$59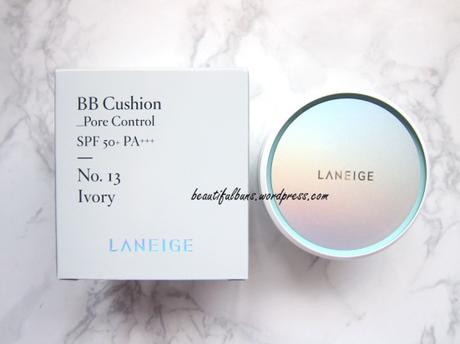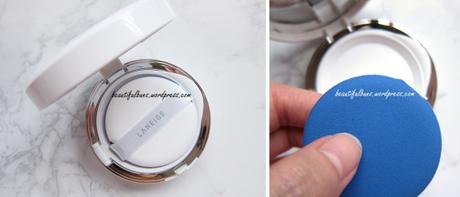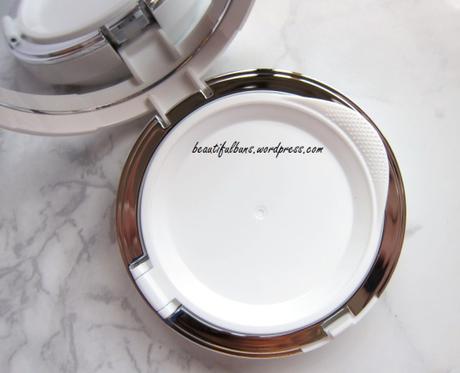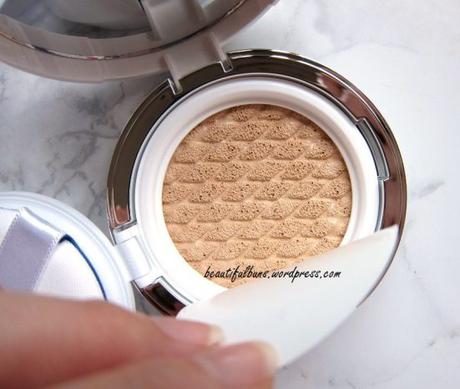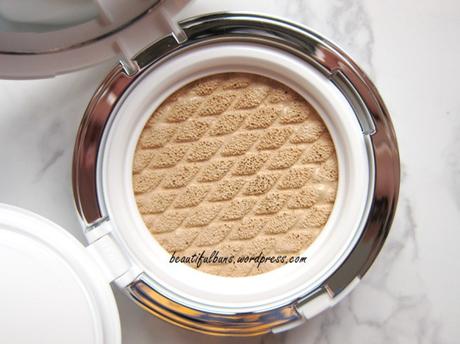 A different cushion texture from its
predecessor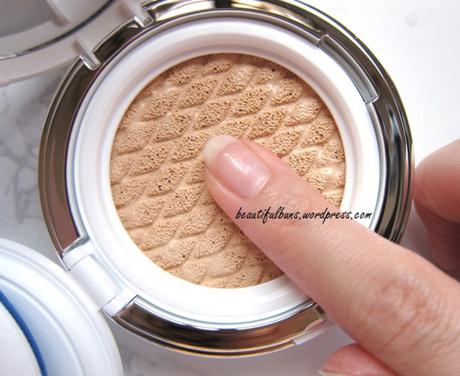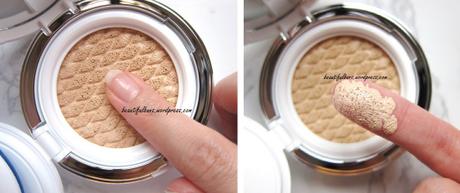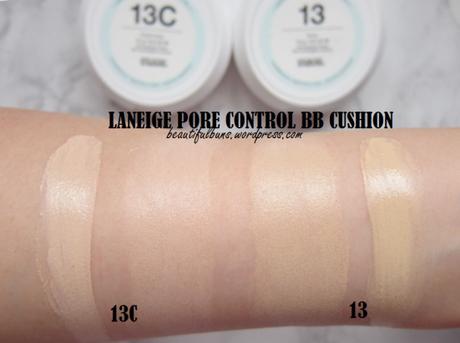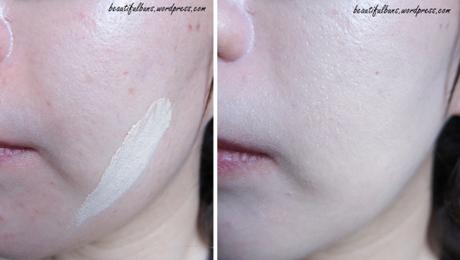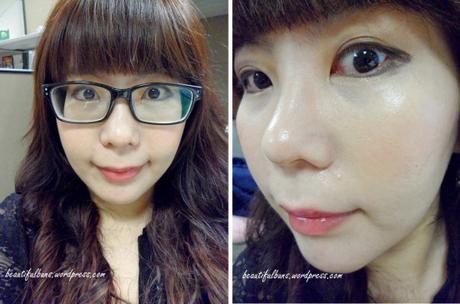 Using 13 on my skin.
Cheeks
:
Estee Lauder Genuine Glow Blushing Creme for Lips and Cheeks
I say…
The Packaging: It comes in the usual compact with the airlock tray that functions as a puff holder. Note that the refill for this new and improved version doesn't not fit the previous version. The indentation of the puff has slanted sides now, which gives it a slightly more classy feel, and also allows the cushion to slide into place more easily. The puff remains the same size. The cushion holding the product is distinctly denser (not as soft and porous), which mean towards the end of the product life cycle, you will have to press a lot harder on the cushion to "squeeze" out the remaining product.
The Scent: A lovely fragrance that doesn't linger on (unfortunately).
The Texture: It isn't too creamy/thick, and seems relatively lightweight. However, it doesn't seem to be able to "travel" across the surface of the skin much (like some other foundations I've tried), so the best way to apply this is to do the rolling or patting motion. Coverage is strong, and sets into a matte finish. Immediate effects include a brightening finish that's not too glowy.It lasted relatively long, about 5-6 hours before it started wearing off  – and tbh, was looking slightly cakey and patchy because of the sebum accumulation on the skin. It's said to have Oil Balancing Powder to help absorb excess sebum, but I guess they're no match for my overactive sebum glands. Meh. In addition, its matte/powdery finish can somewhat work against drier skintypes when you're touching up though – at the end of the day when the product had worn off  (say about 6 hours in), I tried to apply this over, but it came out looking slightly patchy (note that this was on my skin that had become rather dehydrated after spending 6 hours in airconditioned interiors).
The Verdict: It's pretty decent for say a 2-4 hour wear time (brightened, radiant, and appearance of pores are minimised), but after that, the appearance of the BB cushion on the skin doesn't look as pristine.   but I wouldn't say it's the best for touching up (especially on drier skintypes) – remember to mist beforehand and ensure maximum hydration if you're applying this. Tbh, I kinda prefer the previous version – sure, it wasn't as mattifying, but somehow, the overall balance and performance seemed to suit my skintype more. I'd probably use this on days when my skin is not as temperamental – (don't ever attempt to use this to cover up blemishes or scabs cos it'll just end up looking patchy/cakey and drawing more attention to them instead). Meanwhile, I'll give the Whitening version a try and hope that it works better for me.