Like my favorite drag queen Bianca del Rio, I usually let my words do the talking, but from time to time, I may get in the mood to dress up the puckers. These days, the urge has gotten even stronger ever since I've binge-watched You Who Came From The Stars in 1 week. What can I do? I've got such a young impressionable mind (read: easily-influenced sucker) and so even though I only received this last week (and I usually have a penchance for hoarding a product for a couple of months before finally deciding to review it), here you go! All aboard the lippie bandwagon baybehs!
Laneige K-Secret Cushion Tint – SGD$22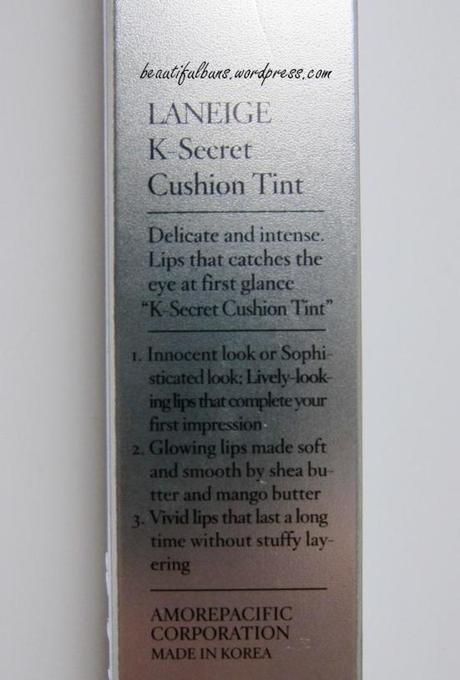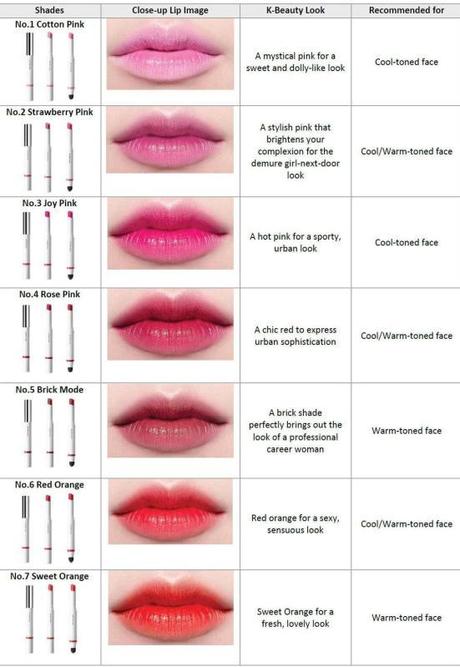 The K-Secret Cushion Tint comes in 7 shades – Cotton Pink, Strawberry Pink, Joy Pink, Rose Pink, Brick Mode, Red Orange and Sweet Orange. I'm thinking I've got a cool-toned face, so I prefer to use Cotton Pink, Strawberry Pink, Joy Pink and Red Orange.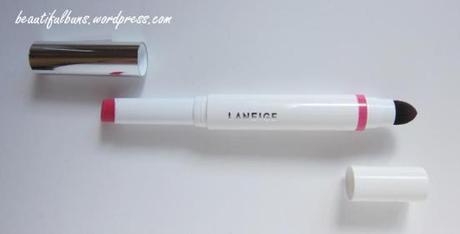 One end has the lip tint and the other has the cushion tip for smudging the color in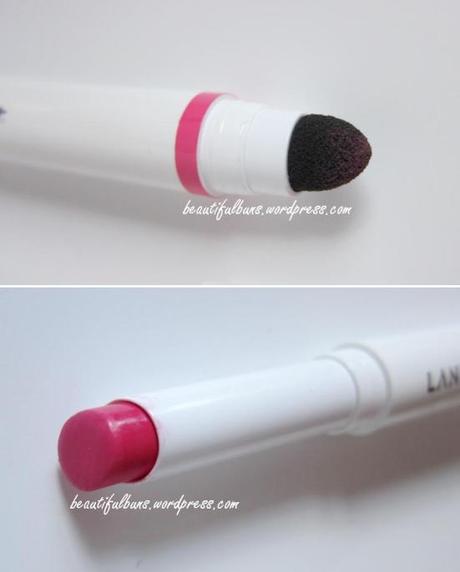 In No. 2 Strawberry Pink shade – it looks slightly dull here, but when you apply it, the color is slightly brighter. Yay!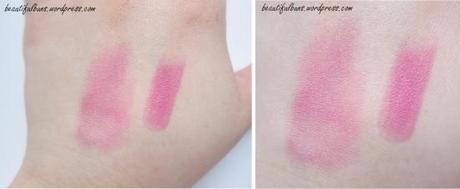 In Strawberry Pink – the larger portion has been smudged in with the cushion tip, while the smaller portion is just one stroke.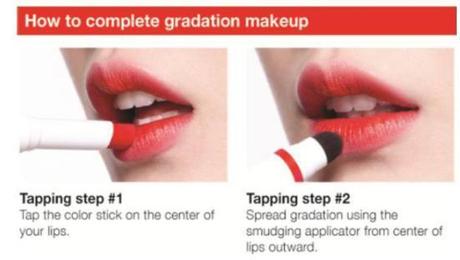 To get the just-bitten effect – note that simply smudging it doesn't work. You'll need to dab some foundation / concealer to blend in.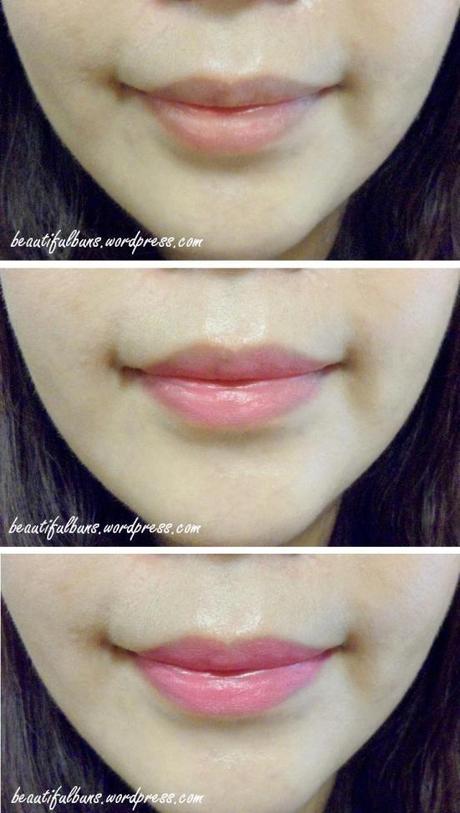 My lips are aliveeeee, with the sounds of musikkk. not. They do look more lively with Laneige's K-Secret Cushion Tint though
:D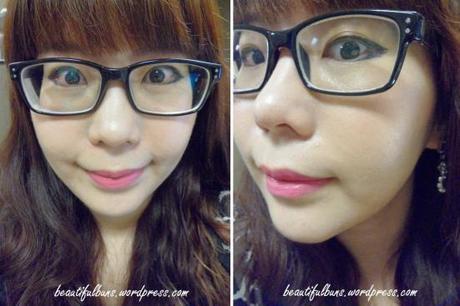 I say…
First of all, there's no denying the similarity of concept between this and Aritaum's Wannabe Cushion Tint – the double-ended packaging and the application technique are similar (which shouldn't come as a surprise since it's from the same parent company AmorePacific, kinda like how the BB cushions from IOPE, Hera, Laneige, Etude House and Sulwhasoo are similar)
That aside, the consistency of the lip product itself differs.
This K-Secret Cushion Tint is slightly creamier than Aritaum's Cushion Tint, and spreads slightly more easily.
It also is slightly more moisturising, and helps cover and hydrate the chapped lips.
There's a vague strawberry scent to this product (although I'm not sure if it's because it's the Strawberry Pink shade, or if it's a common scent across the shades. Will get another piece soon to find out!)
The packaging is chic and clean – a pure white plastic tube with click-on caps.
It's more lightweight than a lipstick, has a more intense color payoff than a lip gloss, and more matte than a lip tint (i.e. the Laneige Water Drop Tint) and more matte than a lip lacquer (i.e. Dior Addict Fluid Stick).
If you ask me, it's kinda like an all-in-one hybrid (good lordy, these people are getting more creative by the day!)
I only needed 2 coats to get the color shown in my pictures above, and I'm actually pretty surprised / happy with the color. Normally, I'd have gone for No. 3 Joy Pink (a bright almost-neon hot pink), but this turned out to be a sweeter pink than the product itself.
The color lasts pretty long (as usual, based on your eating/drinking habits). Once it fades, it just.. goes. There won't be a remnant rosy tint on your lips, so you'll have to reapply.
To get the Just-Bitten lips look, they've included the smudging sponge applicator on the other end. It's soft and isn't abrasive, but (and there's always a butt in my case hurhurhur), to get the effect shown in their demonstration photos, you can't just smudge.  You'll need to dab some of your concealer/foundation/BB along the edges of your lips and then blend both colours in.
P.S. A Beauty tip is to use this as your cheek blusher (if you're in desperate need of some color in your face)! Simply tap some color and blend it in using your fingertips.
Overall, I am lovinggggg this K-Secret Cushion Tint (which, tbh, is really more of a lip crayon thingamajig). Plus, the price is surprisingly affordably at just $22. Available in Singapore from July onwards.
0.000000
0.000000