Woohoo~! One of the world's largest beauty brands has launched its own cushion foundation! And yes, I know I'm about.. a couple of months too late, but hey, better late than never right? After all, L'Oreal would say the same thing – they are jumping on the cushion foundation bandwagon several years after the Korean brands did. Heh.
L'Oreal Lucent Magique Cushion
(would you look at that?! It even comes with a sheet of diamante stickers so you can customise your casing)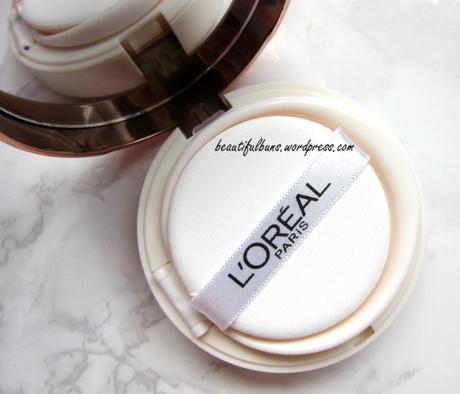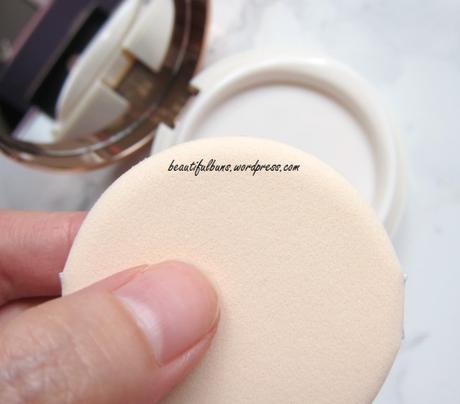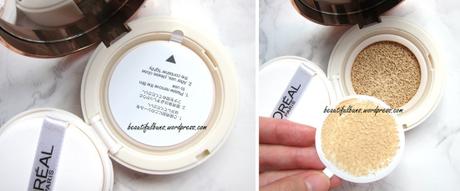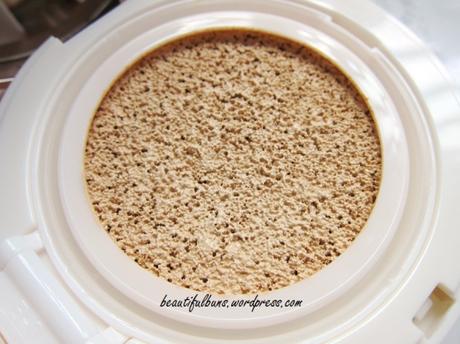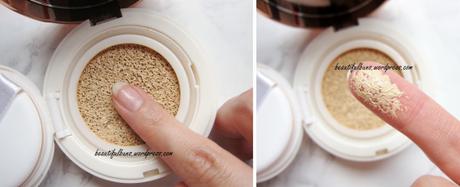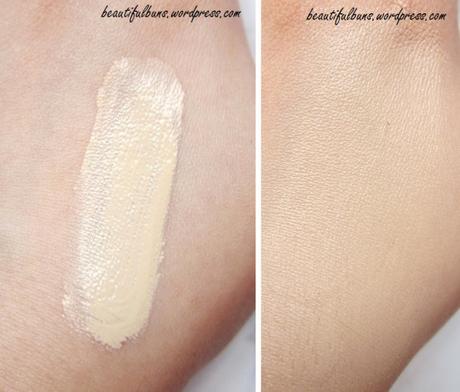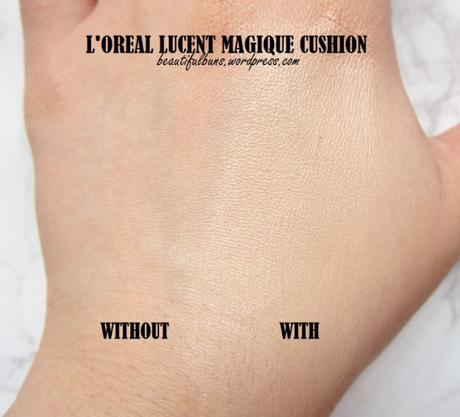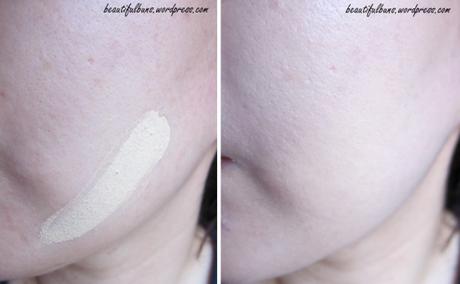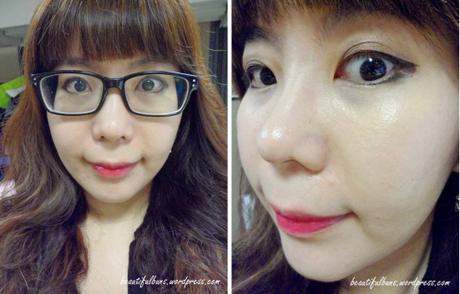 After about 1 hour of wear –  you can see some redness beginning to show from beneath the foundation, as well as dark eye circles.
I say…
The Packaging: The usual – a compact with an inbuilt mirror and sponge puff holder that functions as an airlock tray. The cushion portion is very soft (kinda like a squishy marshmallow) and soaked with the foundation.
The Scent: Not much of a scent.
The Texture: It's smooth and applies onto/blends into the skin easily. There's no greasy/sticky afterfeel. The coverage is a medium-level one, and the finish is relatively brightening while remaining lightweight and looking natural. There isn't much oil control though. It's rather hydrating, which is a boon for those with drier skintypes / drier cheek areas, and doesn't cake or get patchy when you reapply it. There's a slight dewiness/glow to its finish though.
The Verdict: This is a pretty decent effort by L'Oreal, with a lightweight feel and relatively decent coverage. Unfortunately, it's no match for my oily face – after about 4 hours / by mid-day, most of the cushion foundation had more or less faded (with the bright point being that it never oxidises/gets patchy/cakey – it simple disappears). It doesn't quite cover dark eye circles either, leading to a need for concealer (yay, I'm more than happy to whip out my current favorite concealer which is Nudestix's concealer pencil). Overall, probably a cushion I'd recommend for days when you're looking for minimal makeup, or aren't heading out for a long period of time.