I really don't know what's up with my body these days – or rather, what's up with the peckers. They are so impossibly dry that on more than one occasion, I've actually woken up and yawned (one of those big almighty ones) and ended up splitting the edges of the lips. Joker smile anyone? It's totally OUCH, especially since every single time I open my mouth to drink/eat/talk, it re-splits again. I have to keep it slathered in lip balms, and besides the Kiehl's Lip Balm, I'm also using this one from Kose Infinity.
Kose Infinity Beauty Lip Serum – SGD$22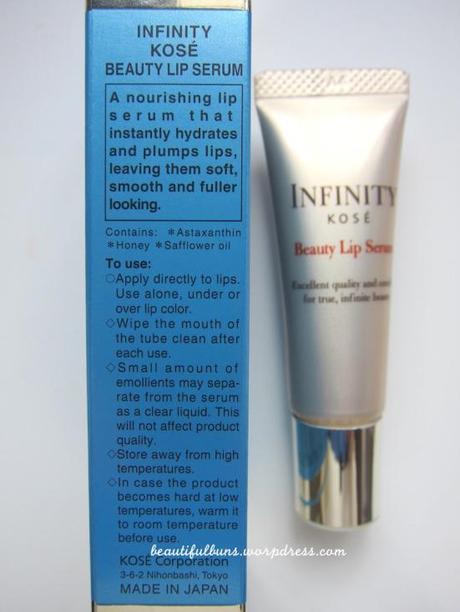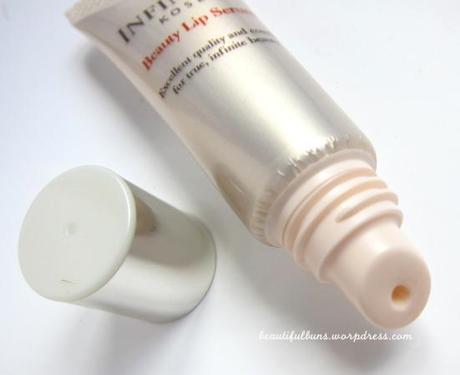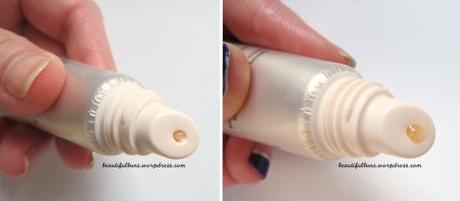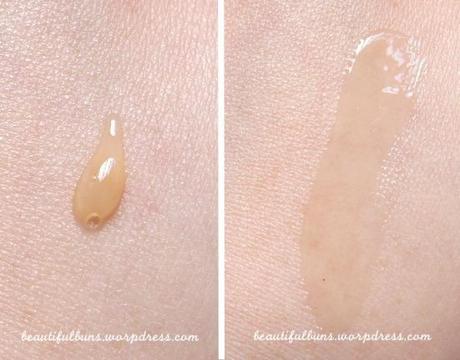 I say…
The Packaging: It's a rather small and handy-sized tube with an angled applicator. The cap is a screw-on one.
The Scent: Not much of a scent here, unlike its Kose Infinity family cousin, the Beauty Hand Serum which smells soooo good.
The Texture: It's a rather thick gel (kinda like honey texture).  It doesn't feel as gooey as it looks though – it's kinda like a thicker version of Kiehl's Lip Balm. The applicator makes for a much more convenient and hygienic application (vs Kiehl's), but doesn't quite seem to be as hydrating/moisturising as Kiehl's. But then again, this is supposed to be an anti-ageing serum (as per their website) and does deliver on its promise to plump up the lips. It helps to soothe the dry portions slightly, and is only very, very, veryyyy slightly sticky. It does also serve as a relatively decent base before I apply any coloured matte lip products (cos it helps diminish the appearance of fine lines).
The Verdict: Personally, I'm a fan of any makeup item that doesn't feel like makeup (i.e. a lightweight airy fairy feel), so I'd pick Kiehl's over this to treat my horrid Joker Lips (just for its more liquid consistency, despite the lack of a proper applicator). That said, this is a pretty decent anti-ageing lip serum if you're looking to start your war against Father Time from head to toe, or are heading to a country with a drier climate (i.e. my motherland Korea) hurhurhur.