Yoohoo~! Today I had a random thought – if I were a superhero, my super powers would be super hearing (although I'm quite sure it's a rather useless power). At some beauty events previously, I overheard this little urban legend being retold – The secret to good skin (among many others) is to apply a mask daily- not the same type, but to rotate between the various types. I guess it kinda makes sense – after all, which so many types of masks out there (whitening, firming, hydrating, calming, exfoliating etc), there's almost one available for a day of the week! Here's one I'm totally gonna slot into my regime from now on – the newly-launched Tumeric & Cranberry Seed Energizing Radiance Masque.
Kiehl's Tumeric & Cranberry Seed Energizing Radiance Masque – S$49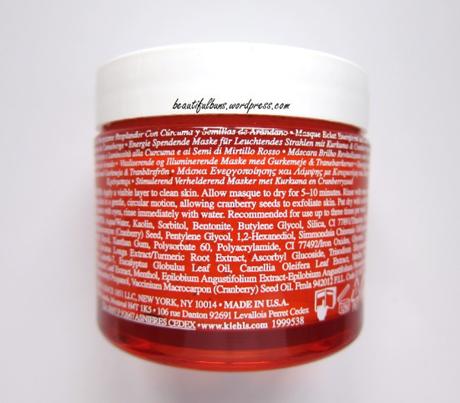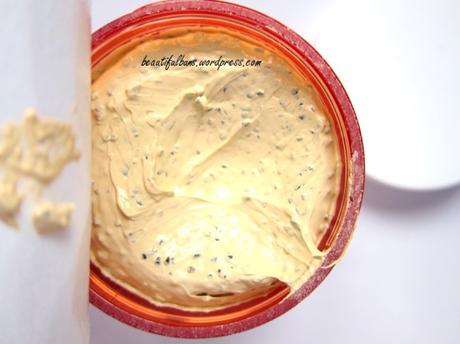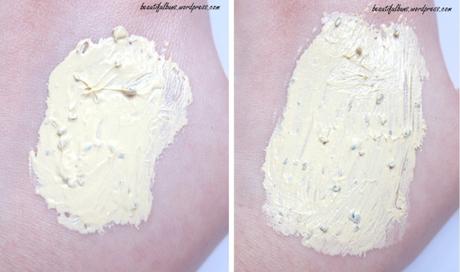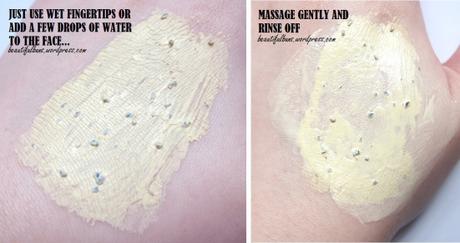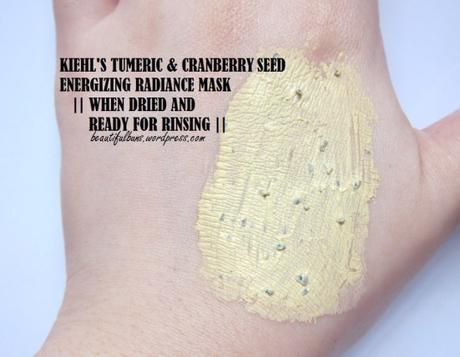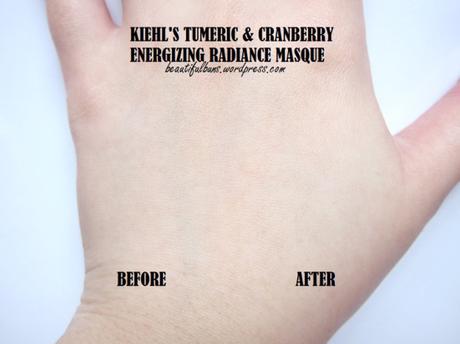 I say…
The Packaging: It comes in a simple plastic tub with a screw-on cap. Nothing fanciful about the packaging – Kiehl's prefers to let its products do the talking instead of fancy packaging -nod of approval-
The Scent: I'd have liked it if it really had a refreshing cranberry scent, but there wasn't much. It's a pleasant mild scent that I can't put my finger on, but it's nothing that'll put you off.
The Texture: It's a smooth creamy paste with little bits of crushed cranberry seeds. Contrary to my first perception, they really aren't as harsh as I'd expected them to be. As you spread it over your skin, the thick creamy paste sort of helps to cushion any abrasive impact. When you're rinsing off, the emulsified creamy paste also helps cushion the impact. In fact, the exfoliation by the crushed cranberry seeds are milder than what I'd have like, tbh. GlamGlow's Tinglexfoliate gives a more thorough scrub.
The Verdict: For those worried about over-exfoliating or having sensitive skin but still want to  have a semblance of a scrub routine, this is for you. It gives a relatively mild exfoliation, and yet still isn't too irritating on the skin (kinda like a calming scrub mask, if it makes any sense). As what it touts "an instant facial" – yes, my skin did look more radiant and vitalised after using it, and the surface was definitely smoother and slightly firmer to the touch. I've had no breakouts after using it twice in a week, and my skin doesn't feel stripped/dry. Overall, a pretty decent mask to try out. (Psst: Just head on down to any Kiehl's outlet to get yourself some free samples to try at home! Read more about the benefits here.)