Omg omg I can't explain in words how sexcited I am about this product. I think it was launched in NY sometime last year, but soon, soon it'll be launched in Singapore -shrieks- I'm super honoured to be one of the first in dees leetle country to try it :D
Kiehl's Iris Extract Activating Treatment Essence – SGD$75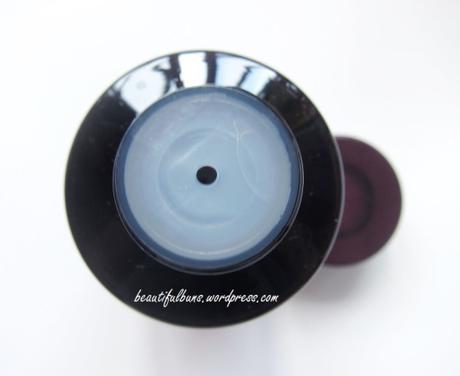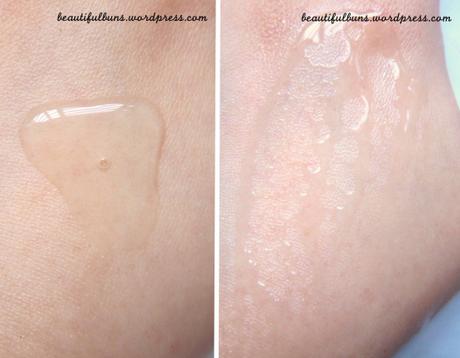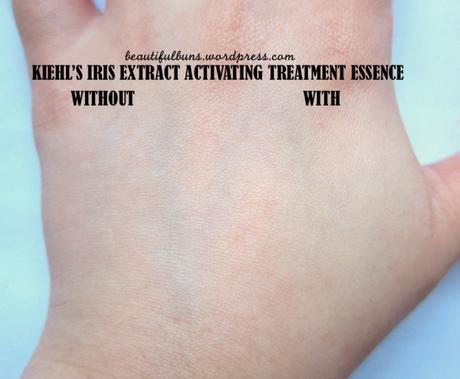 I say…
The Packaging: FINALLY. A treatment essence that doesn't come in a heavy glass bottle. YAY! Other than that, it's the usual tall bottle with twist-open cap to reveal a pinhole opening that dispenses the treatment essence.
The Scent: There's a very, very slight somewhat fermented scent (slightly, slightly sourish), but it's a pretty pleasant scent. It also isn't very noticeable and not pungent at all. It's just a whiff you'll get when applying, and within a couple of seconds, the scent will disappear.
The Texture: Now, even though the bottle isn't a glass one, it's still somewhat heavy because of the texture of the treatment essence. It's a little visuous – slightly, slightly gel-liquid, so it's not the usual watery runny liquids. Because of the density of the liquid, it has more mass than liquid, and this explains the weight. Despite its slightly thicker-than-water consistency, it's still very easily absorbed into the skin leaving no residue. All it takes it a couple of pats and it's gone. There's no tingling sensation whatsoever, but the skin does feel refreshed and hydrated.
The Verdict: I LOVE IT. I usually test new products on one half of the face, and continue my usual routine on the other just to monitor the difference. Now, the weather has been insanely hot this month, and my skin usually reacts with spots galore. Amazingly, the half of the face with this Treatment Essence on it had NO breakouts, while the half of the face with it had a good 5 spots or more. I was pleasantly surprised and decided to apply this on the entire face – the spots almost completely disappeared, and the previous blemishes started healing and fading nicely. That aside, the skin feels healthier, looks more radiant and has more bounce and firmness. The smoothness is obvious  when I run my hands over the face when cleansing.  It also doesn't react with any other products in my current regime, which is great! This has immediately risen to the top of my Treatment Essence list (alongside IOPE Bio Conditioning Essence, Nature Republic The First Essence and Laneige's Advanced Clear-C Effector) – I recommend it highlyyyyyyyyy. I'm defo gonna continue using this :D
 P.S: For more deets on this product, read the official press information here