Going along the same train stream of thought, I'm embarking on a Get Myself As Wet As Possible campaign – to rehydrate my skin!
Kiehl's Hydro-Plumping Re-Texturizing Serum Concentrate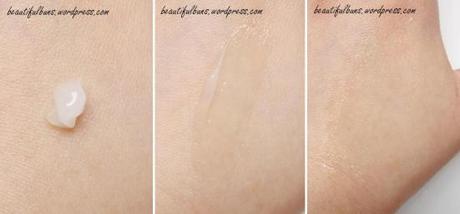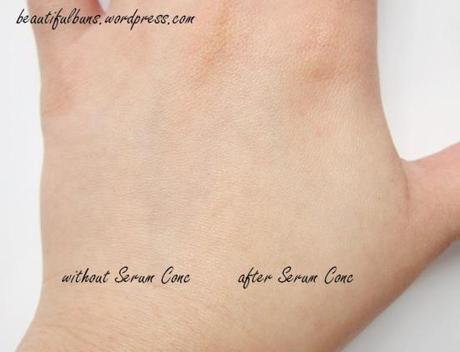 I say…
Now, the selling point of this product is its 15% glycerin content, but since I'm not scientific geek and neither shall I pretend to be one, I will not be able to explain what that does / what it's good for. You can try reading their website for more information.
What does interest me is that it's an intensive moisturising product that totally suits my parched skin these days.
It comes in a tall slim bottle with a pump dispenser.
The very lightweight white gel disperses / changes into tiny numerous water droplets after a few seconds of rubbing it into your skin. (Note: It's not those auto-changing types, and neither does it have the super icy cool sensation).
It's scentless.
It's absorbed rather quickly into the skin – you'll need to rub it gently into your skin for several seconds.
Now how this product works (in a gist) is that it delivers a dose of hydration to your skin, and also has other ingredients that form a protective barrier around your skin to minimise/prevent further moisture loss.
It's no miracle worker but I can say that I have seen a slight increase in my skin's moisture levels i.e. it seems plumper and therefore smoother since the fine lines are "fleshed" out with the increased hydration.
So far, no breakouts and no pesky pimples – yay.
It also leaves no residue so once you gently pat in the remnant water droplets, you can layer on with the rest of your products.
Beauty Tip: Since I'm having a major outbreak nowadays, I'm taking a breather  from my usual 10-step routine and doing these instead: Hada Labo Hydrating Lotion Light –> this Kiehl's product –> Belif Peat Miracle Revital Serum Concentrate (done!)
Overall, a pretty decent moisturing product to have in your stash – remember, just cos you have combi or combi-oily skin doesn't mean you should scrimp on the hydrating products.